SK Hynix Announces GDDR6 DRAM—To Be Used on High-End Video Cards in 2018
---
---
---
Ron Perillo / 6 years ago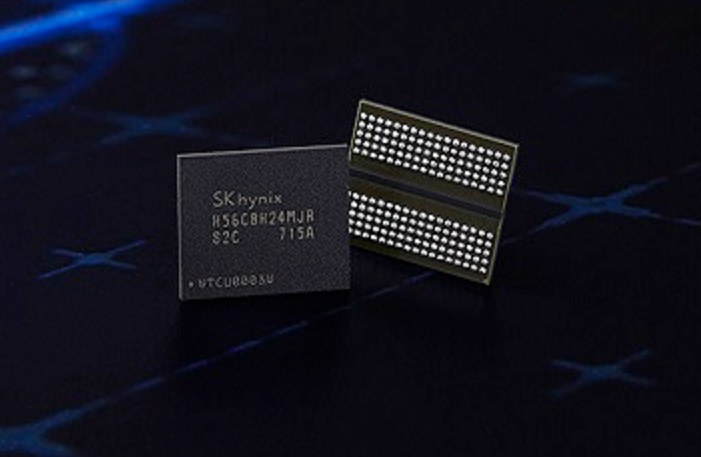 SK Hynix is starting the work week early with an official press release on Sunday that they now have the world's fastest 27nm 8 Gigabit GDDR6 DRAM and that it will be utilized in the next generation graphics cards that are arriving in 2018. The new GDDR6 DRAM from SK Hynix operates with an I/O data rate of 16 Gigabits-per-second per-pin, and will be outfitted on high-end graphics cards with a 384-bit memory interface width, processing up to 768 Gigabytes of graphics data per second.
Despite the excitement with HBM memory, GDDR6 is relatively lower cost to implement and can easily be streamlined into current video card architectures. The 384-bit memory interface width is a dead-giveaway on whose high-end graphics cards these are going to be used on. AMD's new Vega graphics cards are going to be released in 2017 equipped with HBM2, so it is unlikely AMD will design a new high-end card by next year equipped with GDDR6. That leaves only one that has also recently released faster memory versions as "upgraded" versions of their existing line: NVIDIA.
The GeForce Titan Xp uses a 384-bit memory interface and with a GDDR5X, it has a memory bandwidth of 548 GB/s. Retrofitting these cards with a GDDR6 will require very little effort on NVIDIA's part in 2018 and will result in a very good performance boost with an increased bandwidth of 768 GB/s. The only question is, will NVIDIA give the upgraded Titan Xp a better marketing name this time?