Skarp Laser Razor Kicked Off Kickstarter Before Hopping To Indiegogo
---
---
---
Christopher Files / 8 years ago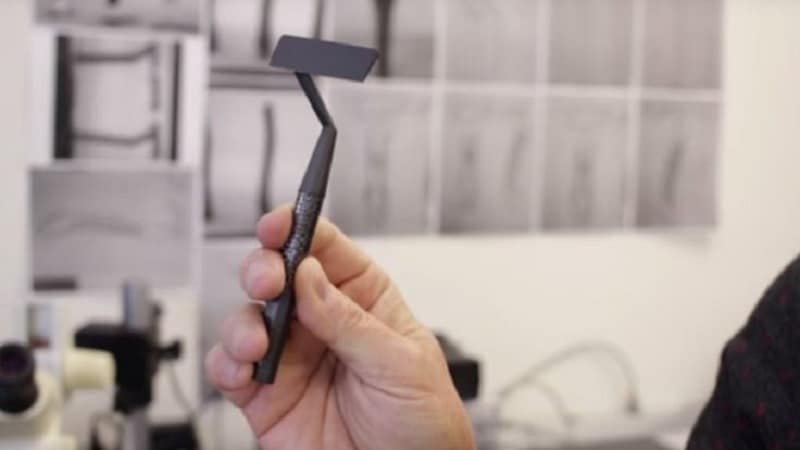 The concept of a laser that has been bolted onto a traditional manual razor does somewhat make sense, after all, certain beauty gadgets have incorporated this technique before, I have been told. A US tech company by the name of Skarp Technologies hoped to cash in on this concept by launching a Kickstarter campaign with the aim of raising the all important funds required, and it worked, until Kickstarter kicked them off.
So what happened? I am glad you asked, well, backers who had pledged money through the fund-raising site received an email stating that the razor was "in violation of our rule requiring working prototypes of physical products that are offered as rewards". This means that Skarp did not in fact have a working prototype available and thus had no way of demonstrating if their invention actually worked or was viable.
The company has since relisted the product, ok, idea of a product that has yet to exist on rival crowd funding site indiegogo. Will this be the death knell for this product after the recent negative PR? No, after checking the re-listing it has become clear of strong consumer interest and the current total in pledges as of writing so far is $113,919 (£74,742). Not bad considering this was raised by 790 people in 11 hours, the funding goal is $160,000 dollars so I assume this will soon be achieved, unless it is Indiegogo go-go off again, well that was an appalling pun.
Meanwhile, Skarp have promised supporters that this product will be indeed available in the spring of 2016. I hope Skarp are a legitimate company who are willing and able to fulfil any promises that have been made to backers, hopefully this concept has been designed with safety in mind and it will also perform as stated, when and if it's built of course.
Quick addendum, the Laser Razor has now raised $120,076 by 828 people, at this rate by the time you read this the product would have reached its goal in around a day.
Thank you bbc and indiegogo for providing us with this information.