SkullCandy Has Released A New Variety of Portable Wireless Speakers
---
---
---
Jakob Aylesbury / 5 months ago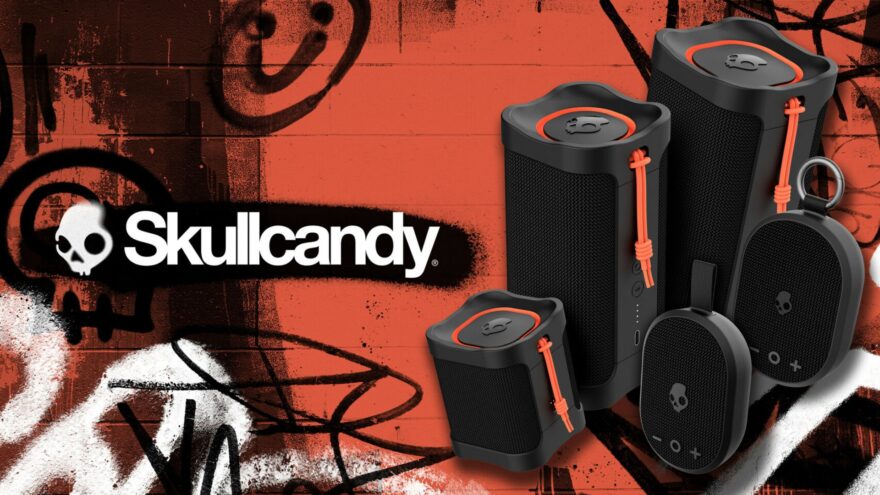 Skullcandy has today revealed an all-new lineup of portable wireless speakers at a variety of sizes and price points.
Skullcandy Portable Wireless Speakers
Skullcandy's new range of wireless speakers offers many great portable speaker options at accessible price points without compromising on quality. All of the speakers offer great battery life, an all-weather rugged design and are easily portable with several additions such as straps and clips to attach them to your backpack. The lineup includes the Ounce, Kilo, Terrain Mini, Terrain and Terrain XL. All of these speakers are available in light grey/blue, black/space grey/ dark blue/blue blaze and astro dust colourways.
What Skullcandy Had to Say
"We developed this line of speakers to extend our consumers' experience from listening solo, to gathering with friends," said Justin Regan, Vice Preside of Marketing, Skullcandy. "Purpose built for all-day use, these products last as long as the party, with no limits to how far you can take them."
Ounce Wireless Bluetooth Speaker
Kilo Wireless Bluetooth Speaker
Terrain Mini Wireless Bluetooth Speaker
Terrain Wireless Bluetooth Speaker
Terrain XL Wireless Bluetooth Speaker – $79.99 MSRP