Sky Mile Tower Aims To Reinvent The Skyscraper
---
---
---
Christopher Files / 8 years ago
The evolution of the humble skyscraper has been nothing short of amazing over the last half a century, from the US and its range of towering buildings that have included the "Trump international Tower" which stands at an eye- watering 423 metres tall (1,389ft) to the current king which is situated in Dubai and goes by the name the "Burj Khalifa", this structure stands at an incredible 829.8 metres (2,722ft).
Surely this will not be beaten? Well, apparently it might well be after it was recently announced that a new structure is in the planning stage and goes by the name the "Sky Mile Tower", below is a summary concerning this proposed building.
The Sky Mile Tower will have a hexagonal design.
The Sky Mile Tower building will be around 1 mile high
The Sky Mile Tower is expected to house 55,000 people
The Sky Mile Tower will be surrounded by a series of hexagonal designed man-made islands.
Below is the concept computer generated designs for this new building, as you can see, they are certainly exciting. The islands will also be used with the aim of both protecting the city from flooding and also acting as a foundation for homes with the potential to house 500,000 people, the building is also earmarked for the city of Tokyo.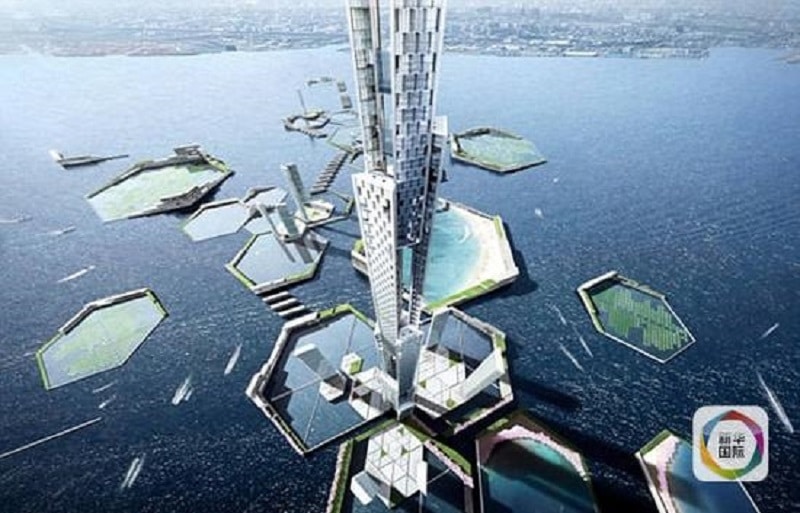 There will also be various multilevel sky lobbies that will house among other things restaurants, gyms and various health clinics. This all sounds amazing, but, there is one slight caveat when you consider the estimated completion of construction is expected to be around 2045.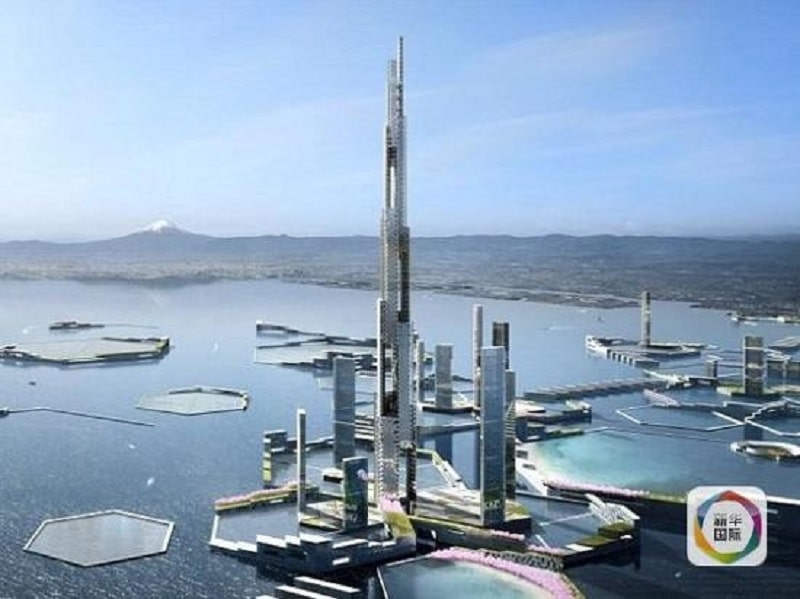 Below is the current world's tallest building, in case you're wondering, it is the one on the left.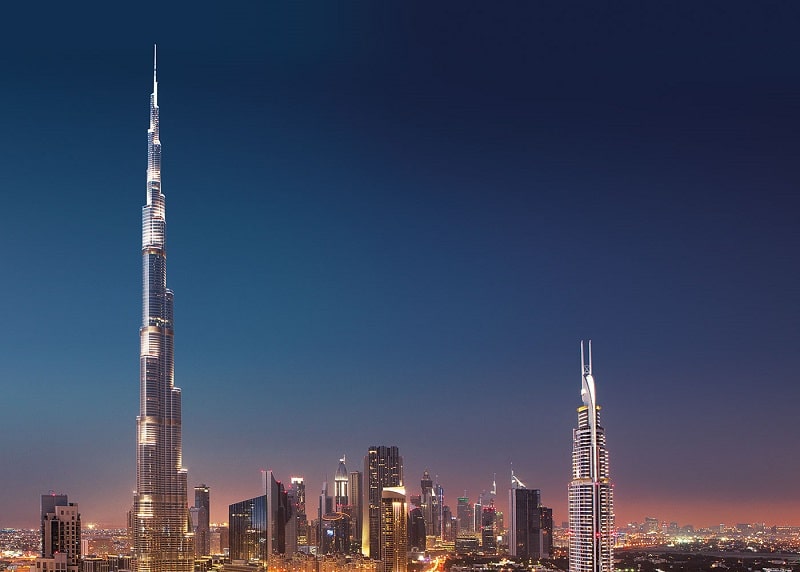 It will be interesting to note if there will ever be a limit to how far a skyscraper can go, after all, there surely has to be a ceiling.
Images courtesy of burjkhalifa and metro