SNES Classic Pre-orders Start Closing – Where to still pre-order!
---
---
---
Mike Sanders / 6 years ago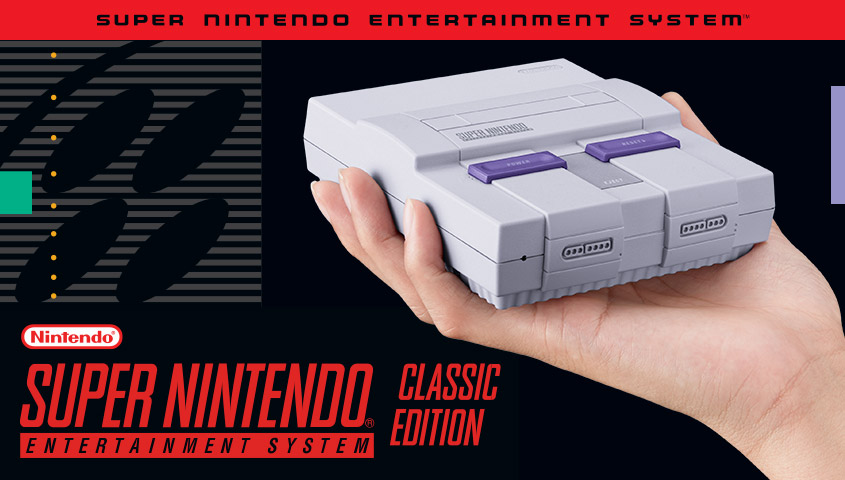 Following the official announcement from Nintendo of the SNES Classic, we were all shouting 'shut up and take my money'. It was in fairness one of the hottest rumours since the announcement of the discontinuation of the NES classic. The anticipation was so high that Amazon and Game began taking UK pre-orders.
Amazon and Game pre-orders?
Yes, Amazon and Game did start taking pre-orders, however, I'm sorry to say that due to the massive demand they have now stopped.
Both sites have stopped taking pre-orders leaving many wondering if they have now missed the boat.

In fairness, given the mess that was made of the NES classic, you wouldn't necessarily blame people for not pre-ordering. The console suffered from such a ridiculous lack of supply that it boggled any business sense at all.
There was even a brief period where a popular 2nd hand retailer was marketing the NES Classic used as £50 above retail. It was THAT bad!
Is it too late to pre-order the Snes Classic?
No. You are not too late.
Doing a little research I can report that in the UK pre-orders are still available, but you'll need to be quick!
I've only found 2 places currently accepting pre-orders!
Very (Catalogue company, just started accepting today).
While Nintendo has promised there will not be the same level of supply issues suffered on the NES, they have only committed as far as production up until Christmas 2017. Hopefully, Nintendo will not blame the fans for any supply issues this time.
The demand for the SNES classic is likely going to be even higher than the NES classic, particularly given the fantastic range of games released.
I would strongly recommend if you are interested in the SNES Classic to pre-order now. I honestly can not stress how unlikely it will be to find one of these on the shelves, release day. Similar to the NES, I expect the demand to massively outstrip supply for a long time.
I have personally pre-ordered this from Smyths as I find them to be an excellent company with genuinely awesome staff.
I am, however, beginning to see a pattern emerge here. I'm just going to say it, N64 Classic confirmed for Christmas 2018!