Sniper Elite 3 To Support AMD Mantle
---
---
---
Gabriel Roşu / 10 years ago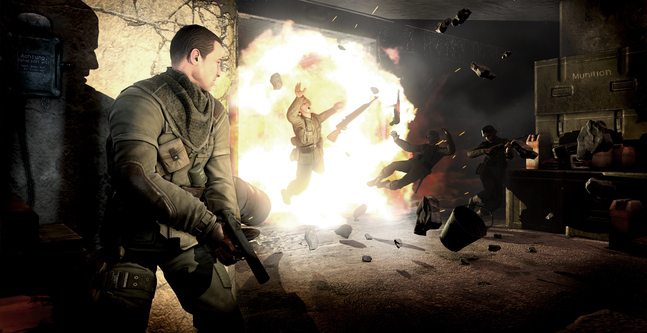 Battlefield 4 was the first game announced to support AMD's Mantle, but a patch has not yet been released to activate it. However, Rebellion Games has just announced that it also supports AMD's Mantle technology and it will be implemented in its in-house game engine, Asura, meaning that Sniper Elite 3 will also make use of the Mantle API as well.
"It supports more platforms than almost any other engine we can think of and has important cutting edge features, including: tessellation, DirectX® 11 Compute Shaders, AMD Eyefinity technology, multi-GPU support and more", says Rebellion's CTO and Co-founder, Chris Kingsley. "Our first Mantle supported title will of course be our flagship 2014 game, Sniper Elite 3. And although we can't talk about them right now we can't wait to reveal even more titles with Mantle support in the next year."
AMD is moving forward but with caution in its course to get game developers on board for its Mantle technology. While the adoption rate is fairly slow, having only two developers adopt it so far, it is still growing in numbers. Mantle is said that will be incorporated in 12 upcoming Frostbite powered games, one of them being Sniper Elite, which is a very popular game.
Thank you Chip Loco for providing us with this information
Image courtesy of Chip Loco