SOMA Players Unlock Games Secrets by Flushing a Toy Down a Toilet?
---
---
---
Peter Donnell / 8 years ago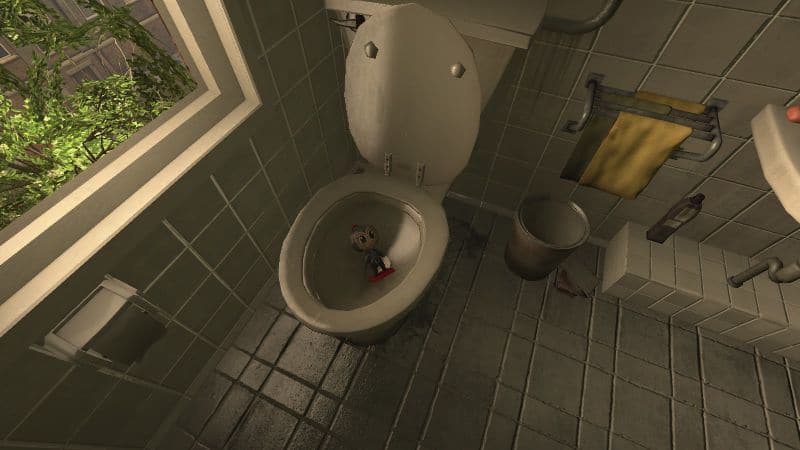 Some games secrets are easy to find, others are so far buried, it's amazing anyone found them at all! The latter is especially true for players of SOMA, who have discovered that shoving a plastic toy into the toilet and flushing it, within the game of course, causes a set of numbers to appear on screen, but what does this mean?
If you find enough of these extremely obscurely hidden codes around the game, you can use them as the password for a file called _supersecrets.rar in the games installation directory. Unfortunately, these codes were so well hidden, that it was only through analysing the games files for strings of code that a user was able to uncover them all!
"Knowing two of the Code locations, I opened the laboratory map and checkted that ceiling. Voila, an Area-Trigger having a Collision Callback. It took me a while till I found out where those callbacks are handled. But once I found the place i was shocked. Only 1 line of code, no hint at the part of the password. Keeping that in mind I opened the Apartment map and looked at the toilet. Luckily again an Area-Trigger. Knowing it should be triggered by the Figure on the Table, I looked for the corresponding code in the script. Again no hint at the Password in there. But then it hit me. Both had an strangely named cLux_ command in there. So i removed the suspected command in the toilet script and tried draining the figure. Jackpot! The code went missing."
The user managed to crack the code, and discovered just what lurks inside, a kind of in the making collection of files about the games development, some early screenshots and a few other goodies, nothing major, but credit to the developers for making it a bit of a wild adventure to discover them.