Sony Accidentally Reveals Xperia Z4 Tablet
---
---
---
Ashley Allen / 7 years ago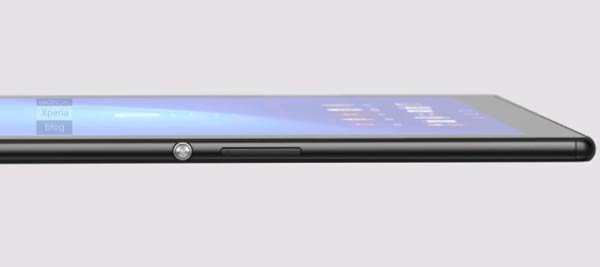 Sony has accidentally leaked the first glimpse of its forthcoming Xperia Z4 tablet ahead of its official launch at MWC in Barcelona on 3rd March. The reveal came through the company's Xperia Lounge app, which offers "exclusive VIP content" to Sony Xperia users.
The Z4 tablet is similar in size and profile to its Z3 predecessor, with its black metal case and rounded edges. The listing on Xperia Lounge didn't list the device's specifications, but made mention of a 2K display, "ultra fast processor", and "industry-leading battery performance". The tablet is expected to carry the Android Lollipop operating system.
As with previous iterations, the Z4 is likely to be part of a family of devices, including associated smartphone models.
Source: Hexus