Sony Files Patent for a Glove-Like Controller
---
---
---
Alexander Neil / 8 years ago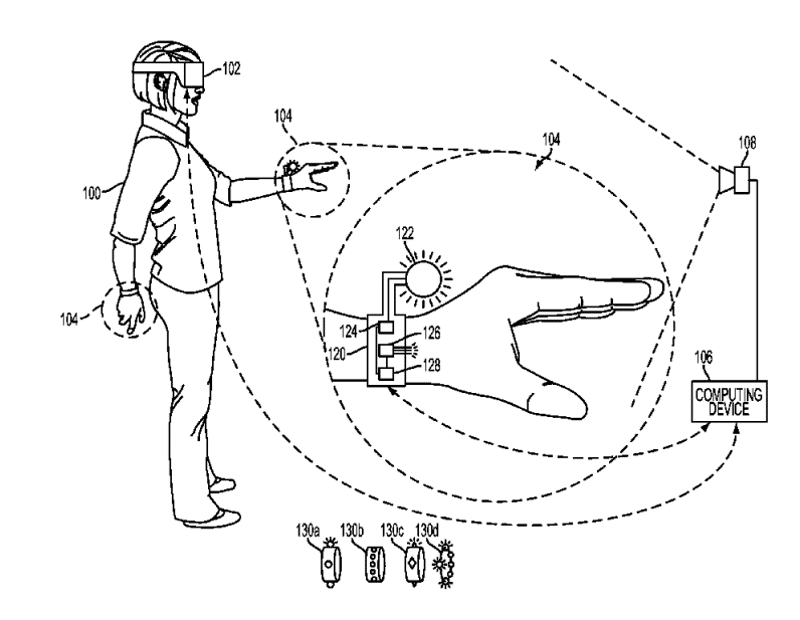 The Powerglove is one of the most infamous peripherals in gaming history, slated for being both imprecise and hard to use. 27 years later, it looks like Sony is taking a shot at the same kind of controller, as patent filings by Sony have been found that cover a "glove interface object" for use in controlling VR environments without the need for a traditional controller. The system includes a finger-tracking flex sensor, a contact sensor that can detect when a user touches a physical object and communications systems to allow it to interface with a VR headset.
Of course, Sony already have a motion tracking controller that can be used with the Playstation VR system, Playstation Move, which was released back in 2010. This new system even evokes some memory of the Move in the supplied diagrams of the system, including an illuminated "trackable object" attached to the wrists similar to the glowing ball attached to the Move. These systems take it one step further, however, allowing users to interact with both physical and virtual objects more intuitively than the Move, where the hand was restricted to grasping the controller while the filing for this new technology states that "users collaborating may use their gloves to touch objects, move objects, interface with surfaces, press on objects, squeeze objects, toss objects, make gesture actions or motions, or the like."
This patent is far from new, either, as while it was only published by the US Patent and Trademark Office last week, the date of the original filing was October 17, 2014, quite soon after Sony unveiled the PlayStation VR as Project Morpheus. Of course, while this does mean that Sony has had plenty of time to develop the system alongside PlayStation VR, there is no guarantee if or when it will be realized. It would be great to see whether Sony can realize the potential that the Powerglove promised so many years ago and with so much of the industry focusing on VR right now, we can only hope it happens.