Sony Reveals Full Line Up Of PlayStation Classic Games
---
---
---
Mike Sanders / 2 years ago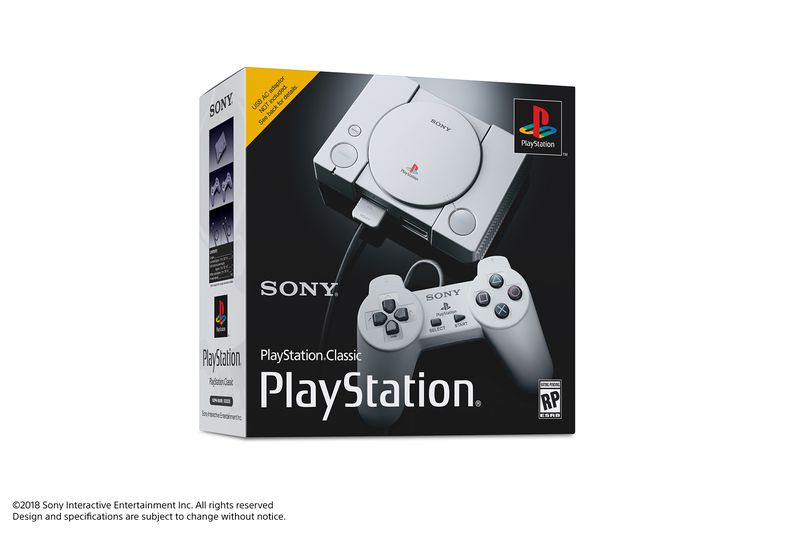 PlayStation Classic Game Line Up
A little over a month ago, Sony confirmed what many older gamers were hoping for. Yes, like Nintendo, Sony was going to go down the 'classic' road by releasing a mini-version of their iconic PS1 console. Like the Nintendo Classic consoles, this would come with 20 games pre-loaded onto the system.
When it came to the 20 games though, there was a lot of speculation as to what they might be.
Well, in a brand new trailer, we now know what the full roster is!
What Are They Including?
The list includes the following games;
Grand Theft Auto
Battle Arena Toshinden
R4 Ridge Racer Type 4
Metal Gear Solid
Mr Driller
Twisted Metal
Oddworld: Abe's Oddysey
Syphon Filter
Rayman
Tekken 3
Tom Clancy's Rainbow 6
Wild Arms
Jumping Flash!
Cool Boarders 2
Final Fantasy VII
Destruction Derby
Revelations: Persona
Super Puzzle Fighter 2 Turbo
Intelligent Qube
Resident Evil Directors Cut
What Do We Think?
All in all, a pretty decent list. While I'll confess that I've never played at least half of those games, that's nothing different to what we saw from Nintendo. There are, of course, more than a few big exclusions. For example, no Castlevania Symphony of the Night? No Silent Hill? No Tomb Raider? Not even a title as iconic as Wipeout has made the cut.
Despite it all though, I'm still pleased on the whole, but what do you think?
The PlayStation Classic will release on December 3rd this year!
Which game/s do you wish were being included? – Let us know in the comments!