Sony Steals the Show with New AIBO Robot Puppy at CES 2018
---
---
---
Ron Perillo / 5 years ago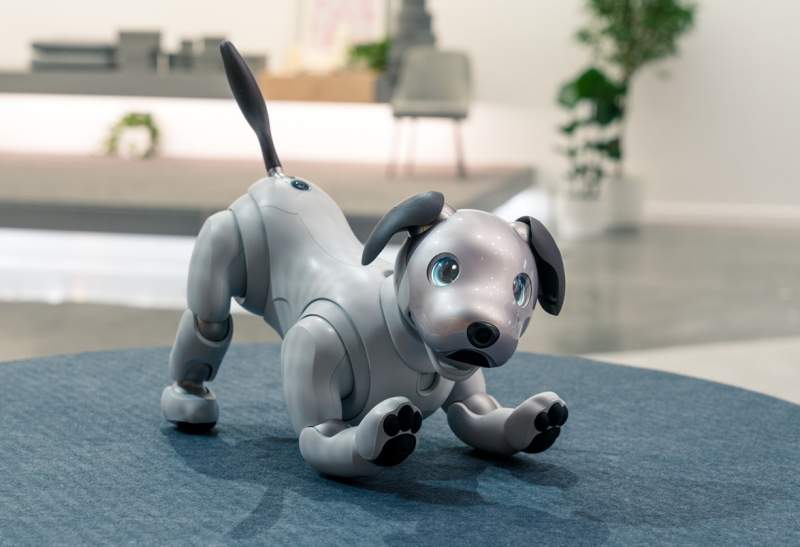 Remember AIBO? The robot dog that Sony introduced in 1999 is now back and it is cuter than ever. It was also present at the CES 2018 show floor at the Las Vegas Convention Center melting the hearts of those present. Unlike the faceless automaton from close to two decades ago, this new AIBO is a lot more adorable since it actually has a face. It also looks very much like what a dog robot is supposed to be.
Realistic Puppy
To simulate a real puppy, AIBO (or AIBO ERS-1000) has sensors sensitive to touch. You can pet it on the chin, back and ears and it will respond accordingly. It also responds to voice and has over 22 actuators which enable realistic animation. It has large anime eyes which are OLED screens, but its camera is actually on its nose. This lets it navigate its way to its charging station, or play with its special "AIBone". Its battery can hold about 2 hours of cuddle time, and takes 3 hours to charge fully. That might not seem like a lot, but since it does not have to eat, poop, sleep or go to the bathroom, its always ready to play. As long as it has enough charge.
You can see it in action around 22 minutes into the Sony CES 2018 Keynote video:
https://youtu.be/1AV37mvCHQo?t=21m54s
Expect to Pay a Lot
The new AIBO is already shipping out in Japan next week with an SRP of ¥198,000. Which is equivalent to about £1,300. Plus, it requires the user to pay for a subscription service cost of ¥2,980 a month (~£20).