Sony Surprises Fans at CinemaCon with New Blade Runner 2049 Footage
---
---
---
Ron Perillo / 6 years ago
Cinemacon 2017 is currently underway in Las Vegas, Nevada, the annual convention of the National Association of Theater Owners is not usually the biggest event in the city but it does bring some interesting surprises for movie fans before anyone else gets the chance to see it. This year, Sony pictures promised to show something special with fans expecting more Spider-man footage and possibly a second trailer, which they got, but Sony also showed more footage from the upcoming Blade Runner 2049 sequel with star Ryan Gosling in tow. Dressed quite casually with his mismatched "Canadian tuxedo" (aka denim jacket and jeans), Gosling provided some chatter before showing the footage, stating that there is a lot of practical effects used in the film and has very little computer graphics.
Blade Runner 2049 is set in futuristic Las Vegas and California, where the weather is a lot different, as the preview footage showed snow and dust storms, as well as a general gloom fans familiar to Blade Runner will know. The movie set were all assembled and shot in Budapest, Hungary, and as Gosling said at the event, "It was so surreal to be walking around the universe of Blade Runner, "The craftsmanship of this film is really on another level. Every location was real, Every set was there…It was a fully functioning, living, breathing world."
The new trailer showed more of Harrison Ford's Rick Deckard as the storyline continues directly after several years of the original. It also showed Jared Leto who is playing a manufacturer of replicants, whose performance has been described as "very creepy" and unsettling. The crowd fervently applauded when a scene of a bloodied Ryan Gosling who plays Officer K and Ana De Armas who plays Joi entered the screen.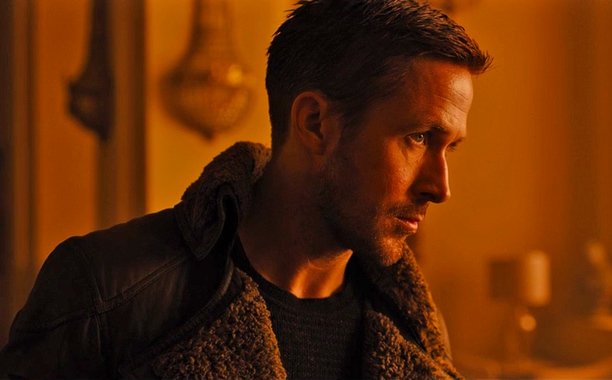 The trailer is expected to show up online soon before Cinemacon wraps up, with some sources saying it will be available on YouTube on March 29. Blade Runner 2049 itself will debut in the UK on October 26. The Blade Runner sequel is directed by Academy Award nominee Denis Villeneuve (Arrival, Sicario) with legendary cinematographer Roger Deakins (No Country for Old Men, Skyfall) providing stunning visuals. The film also stars Dave Bautista, Mackenzie Davis and Robin Wright.