Sony Unveils New Wired Headset for the PS4
---
---
---
Henry Reeve / 7 years ago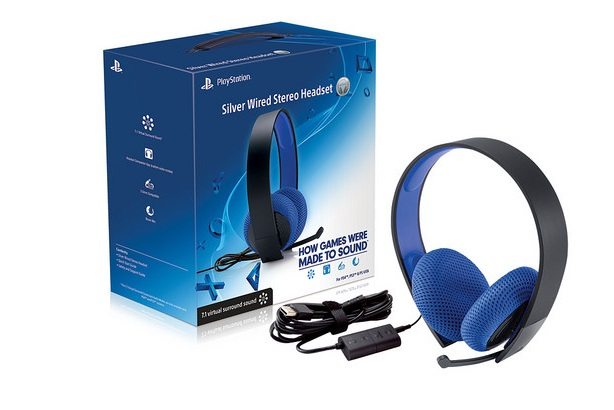 If you're a PlayStation 4 owner and don't yet have a headset, Sony may have just unveiled the one for you. There's the wireless PlayStation Gold model, but the company has just unveiled the new Silver Wired Stereo Headset for the PS4.
The new headset is capable of virtual 7.1-channel surround sound, features an in-line volume and microphone control, and a retractable boom mic. On top of that, the new Silver headset features audio preset modes for specific games, made by specific developers. We have Far Cry 4 with its own equalizer preset, joined by The Last of Us, Infamous: Second Son, Watch Dogs, and Destiny.
The new PlayStation Silver headset is available right now in the US for $69.99.
Source: Joystiq.