Soul Calibur II HD Online Given November 20th Release Date
---
---
---
Peter Donnell / 9 years ago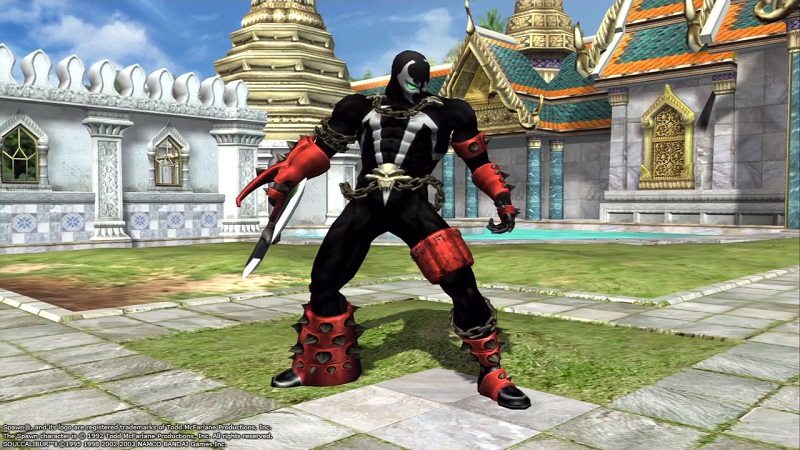 Namco Bandai Games today announced that Soul Calibur II HD Online will be available worldwide on November 20th 2013, as an Arcade game on Xbox Live and  on the PlayStation Network for PlayStation 3. The game will be available for download on both Xbox Live and PSN for the suggested price of €18.99 / XBL £13.49 / PSN £14.99.
Developed by Project Soul, this new release reimagines the beloved title by adding online multiplayer support to the title as well as vibrant updated graphics to take advantage of modern high definition TVs. Heralded as one of the best fighting games of all-time, Soul Calibur II returns to consoles this year in celebration for its 10 year anniversary. Fans will also be pleased as the two legendary heroes, Spawn and Heihachi, originally exclusive guest characters for each platform, will be for the first time ever playable on both platforms, Xbox 360 and PlayStation 3.
Watch as Mitsurugi takes on Maxi in the latest teaser of the games gameplay. Unfortunately it looks like it hasn't compressed to YouTube too well but the full game should look a lot better.
[youtube]http://youtu.be/T12SunNoM0U[/youtube]
Soul Calibur II HD Online will be available for download on November 20th 2013 on Xbox Live and via the PlayStation Network.
Thank you Namco Bandai for providing us with this information.