SpaceX Plans to Send Tourists to the Moon in 2018
---
---
---
Ron Perillo / 6 years ago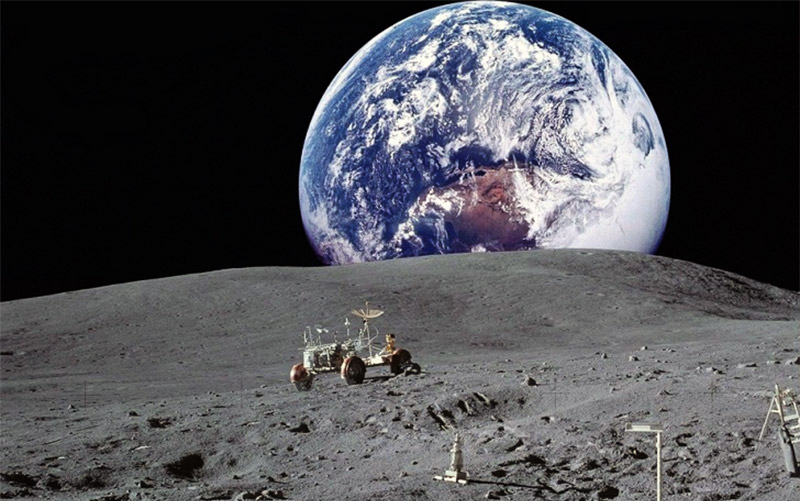 Elon Musk's SpaceX currently flies and returns cargo capsules to the International Space Station but the company will soon be heading to a different orbiting satellite, Earth's own moon, with tourists in tow. Two private citizens whose identities have not been disclosed have approached SpaceX with the idea and have reportedly already paid the deposit and will fully fund the mission out of their own pocket. Needless to say, these are very rich individuals.
"I think this should be a really exciting mission that hopefully gets the world really excited about sending people into deep space again. This presents an opportunity for humans to return to deep space for the first time in 45 years and they will travel faster and further into the solar system than any before them." said CEO Elon Musk to NPR reporters via conference call.
The private mission will send two people to loop around the moon and then return to earth. Unfortunately, there will be no landing on the surface. The mission will be using SpaceX's Falcon Heavy rocket, scheduled to launch its first test flight in July or August. By early 2018 and before the moon mission, the Falcon Heavy rocket will be taking astronauts up to the International Space Station as a test run for crewed missions.
Fly me to the moon … Okhttps://t.co/6QT8m5SHwn

— Elon Musk (@elonmusk) February 27, 2017
This is far from the most ambitious space travel plan devised by SpaceX. Last year, Elon Musk announced plans to send humans to mars to establish a self-sustaining city. Those martian ambitions would have to wait for now but there are plenty of potential customers interested in taking their own private tour around the moon as well according to SpaceX. They expect that there will be further launches and opportunities for tourists to participate in the next few years.