SpaceX Reveal A Private Passenger Is Signed Up For Moon Trip
---
---
---
Mike Sanders / 5 years ago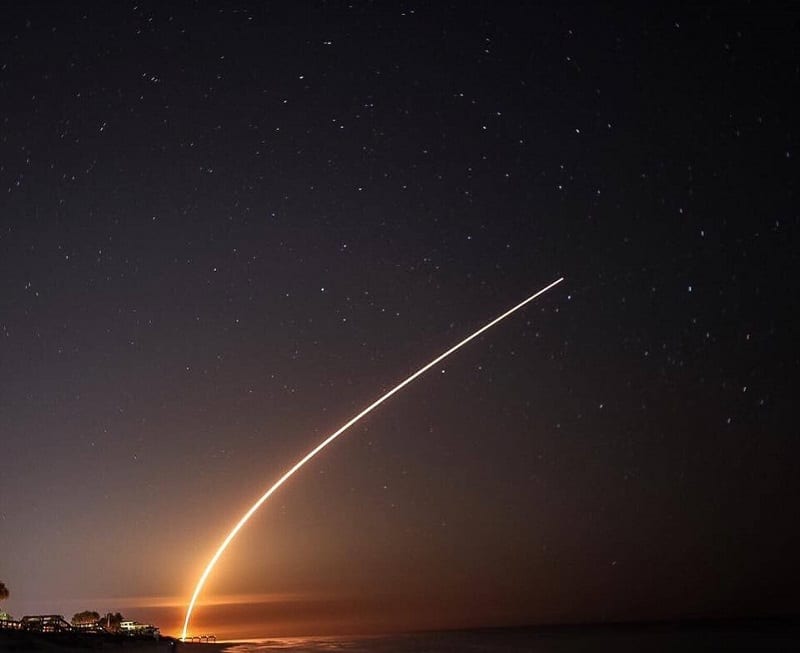 SpaceX Reveal A Private Passenger Is Signed Up For Moon Trip
SpaceX has been testing rockets for a little while now. The regularity of launches are impressively high and so far the success rate has also been remarkably good. With this in mind though, to date, the best the rockets have managed is to just delivery things into space. Such as, for example, a Tesla car. They do, however, have their eyes on much more ambitious targets.
One of these is a trip to the moon. Not necessarily to land on it, but to pass by and come back to Earth. It is Tesla's intention to someday open this up to the public so that private citizens can take a trip themselves.
Well, in a report via CNET, one passenger has already signed up for the trip! They're not saying who though…
SpaceX has signed the world's first private passenger to fly around the Moon aboard our BFR launch vehicle—an important step toward enabling access for everyday people who dream of traveling to space. Find out who's flying and why on Monday, September 17. pic.twitter.com/64z4rygYhk

— SpaceX (@SpaceX) September 14, 2018
Who Is Going?
While Tesla has confirmed that a passenger has signed-up for it (and presumably paid a deposit) no names have been leaked yet. They are, however, expected to confirm who it is going to be this Monday. With one person already signed up though, surely more will follow. Well, assuming that it doesn't cost too much.
Is It Elon Musk?
It is the obvious first choice, isn't it? I mean, he is a bit of a maverick and clearly, the SpaceX program is something that he has a lot of passion for. Despite that though, he has confirmed that while a passenger is signed up, it's not him. He has, however, hinted that the person in question might be Japanese.
The rocket necessary for the trip is still being designed. With someone already on board though, it seems that tickets might be available, for the right price!
What do you think? – Let us know in the comments!