Speedlink Decus 5000dpi Gaming Mouse Review
---
---
---
Peter Donnell / 7 years ago
A Closer Look
---
The mouse comes hard wired with a braided USB cable.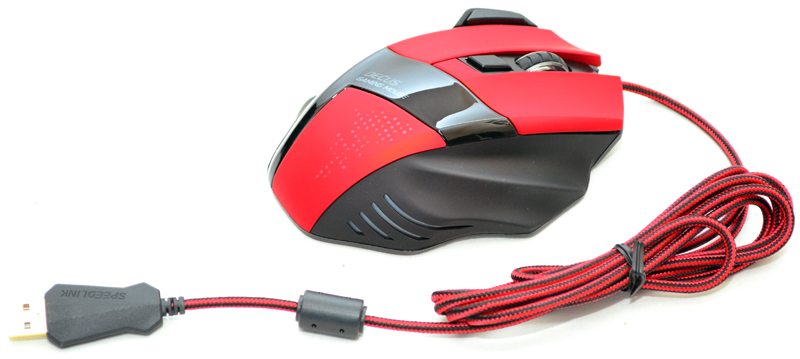 The braided is very high quality and looks rather funky with its black and red weave, you'll also find a durable plastic mould for the gold plated USB connection.
The design of the mouse is very aggressive, with lots of strong angles and ridges that really make it stand out. The central section features a rubber coated and durable feeling scroll wheel with a nice feedback on the notches when rolled. Behind the wheel you'll also find a single switch for DPI switching.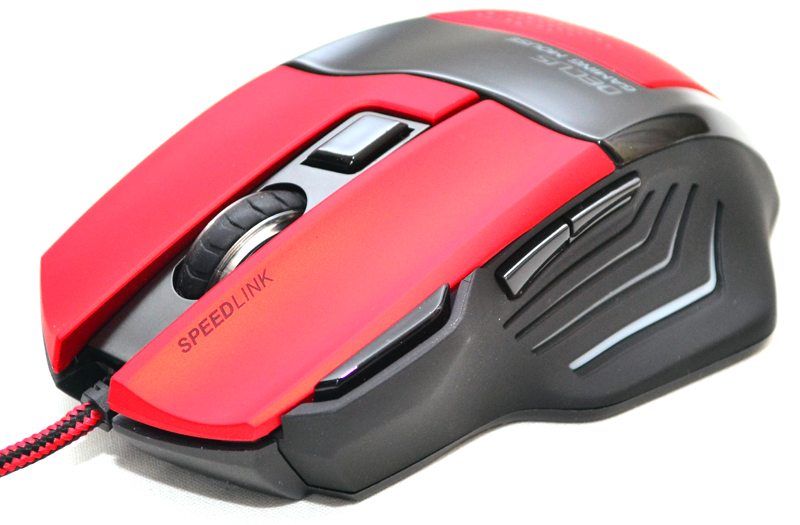 To the left of the left mouse button you'll find an extra switch and a further two down the left side. There are some deep ridges here that are backlit with LED lighting and a very grippy rubber coating on the side.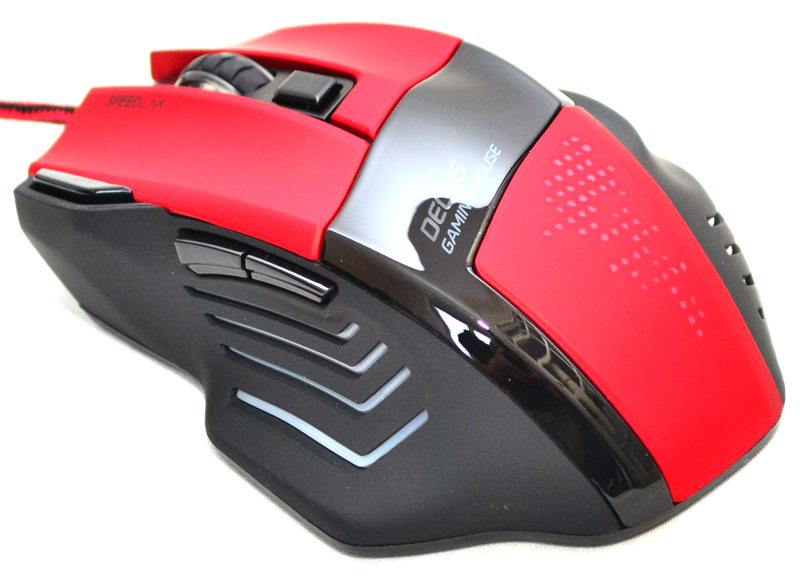 The right side features more ridges that are back lit, as well as two ergonomic curves that will act as rests for your little and ring finger. This side is also coated in grippy rubber.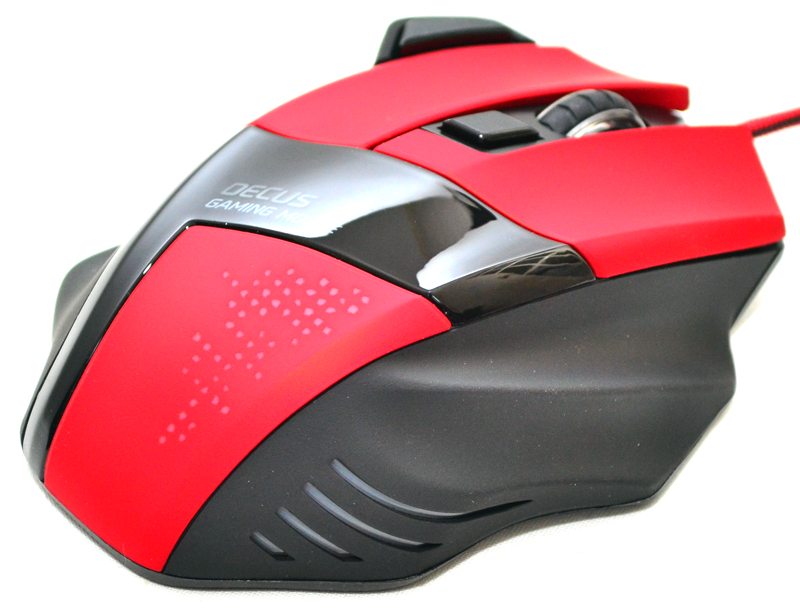 The mouse is made up of a mixture of materials, you have the softer feeling plastics of the back panel, left mouse buttons and right mouse button, the hard glossy plastic of the switches and top panel, and finally the soft grippy rubber of the left and ridge sides.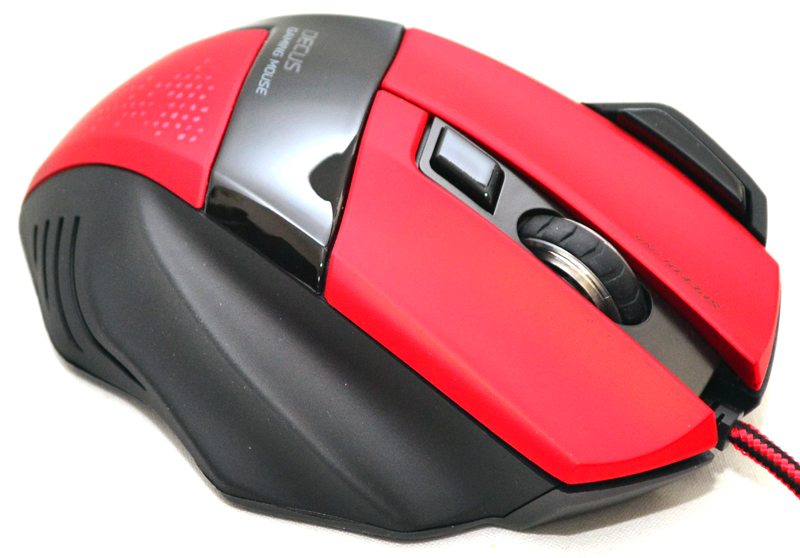 It is quite a wide mouse and is designed for right hand use only, it's also designed for palm-rest play styles, those who prefer a lift-off or claw-grip technique will want to shop for a different mouse.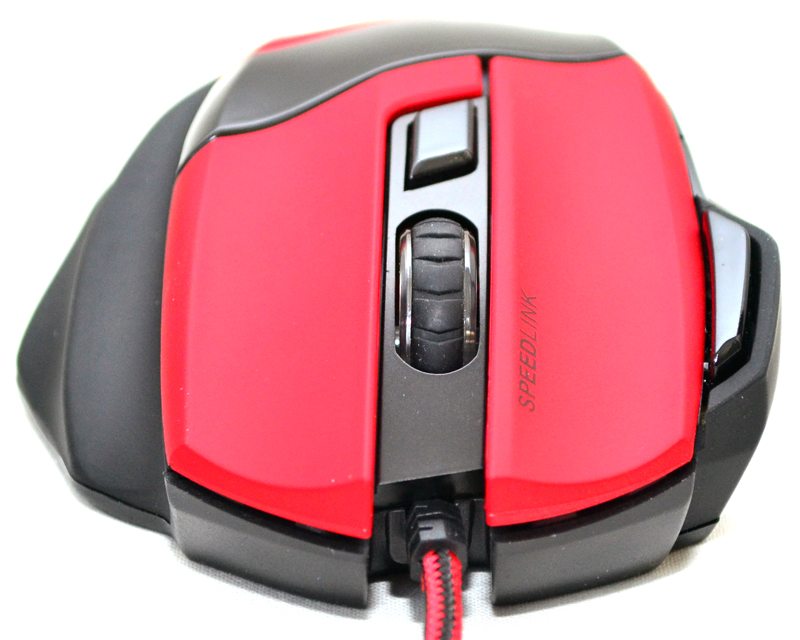 Around the back we have some dots in the red plastic, these allow for more LED lighting effects. You'll also notice a slight orange glow to the left side of the red plastic, this is due to the plastic being a little thin and the flash from my camera lighting it up a little more, but I'll discuss this more in our performance section.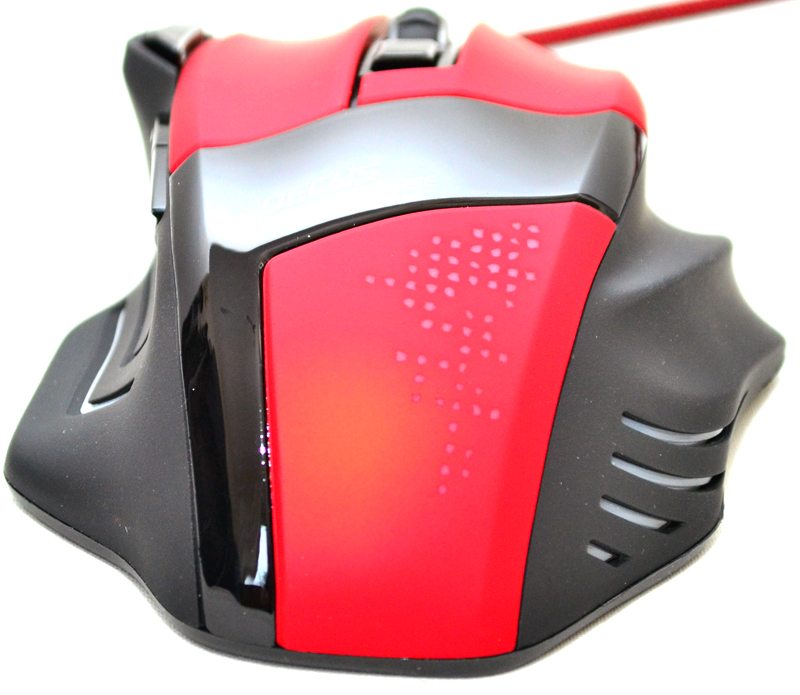 The underside of the mouse features four slip mats that should provide great glide on virtually any surface.