Speedlink Omnivi Core Gaming Mouse Review
---
---
---
Peter Donnell / 5 years ago
A Closer Look
---
Wow, does this mouse look unique or what! Immediately you see the Omnivi has some very interesting sweeps and curves going on, giving it a fairly aggressive stance that is sure to appeal to gamers. That being said, most of the shape choices here are for ergonomic, not just design, and you'll find a nice recess and a wing on the left side, giving you a comfortable grip and rest point for your thumb.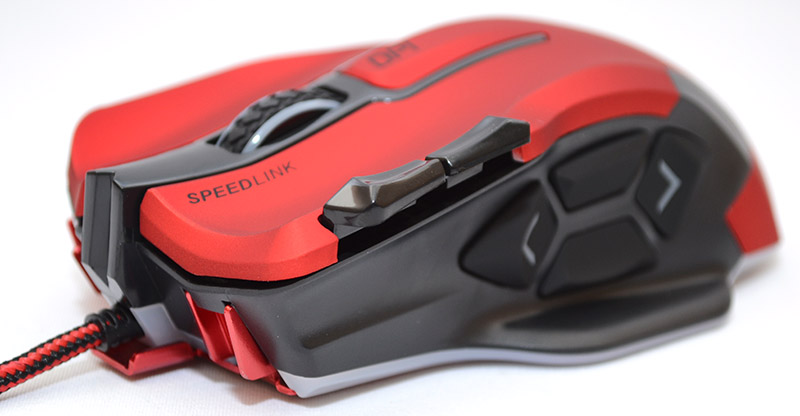 There are four large buttons on the left side too, all nicely spaced with an angular design to each to make them easier to trigger by sliding your thumb towards them.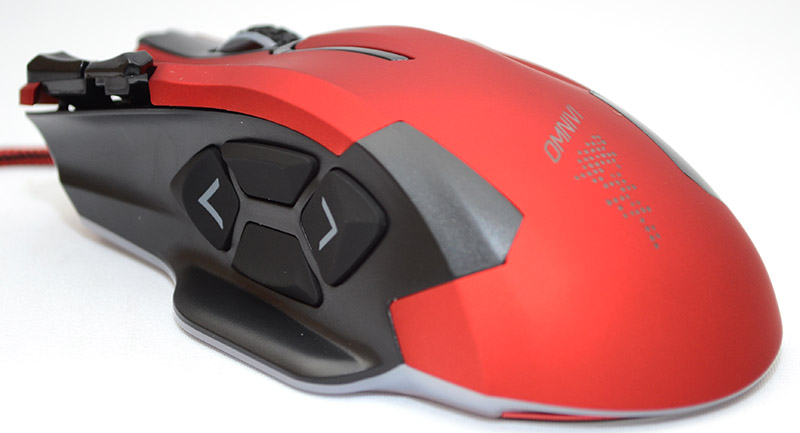 The right side offers more curves, giving your fingers a comfortable grip point on the black surface, making it possible to like the mouse should you use a lift-off technique, while a large aluminium wing prevents your hand dragging on the mouse mat when using a palm-rest play style.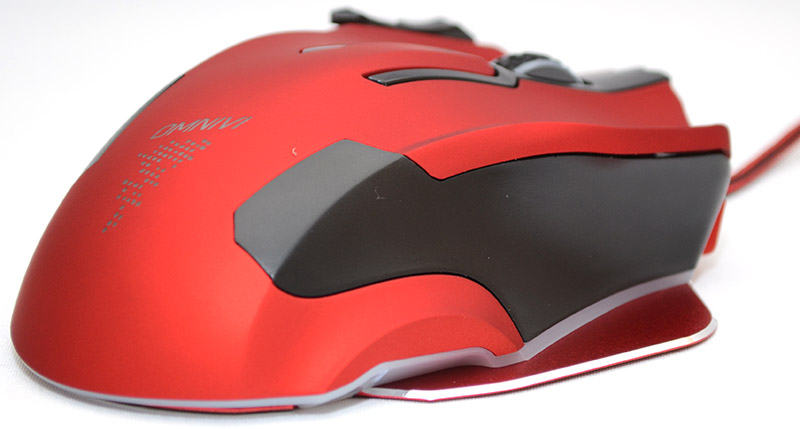 here you can see how the aluminium frame spills out the edges of the mouse to create the wing design, and it blends into the front of the mouse too, giving it the look of a front diffuser on a supercar.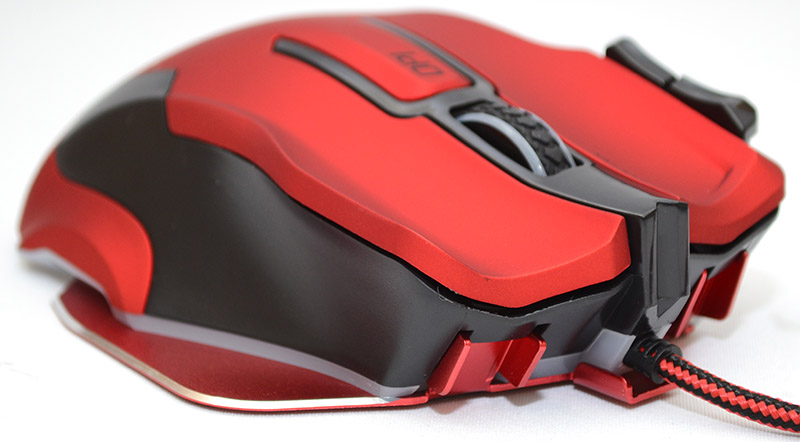 There are deep ergonomic recesses in the LMB and RMB, allowing you to really dig your fingers in and mash those buttons without fear of them slipping over the edges and you missing a click. The scroll wheel is nice and big, with a grip coating that makes it easy to control and behind that, a DPI switch which can be reprogrammed. To the left of the LMB, two side switches that are perfect for deploying macros, profiles changes and more.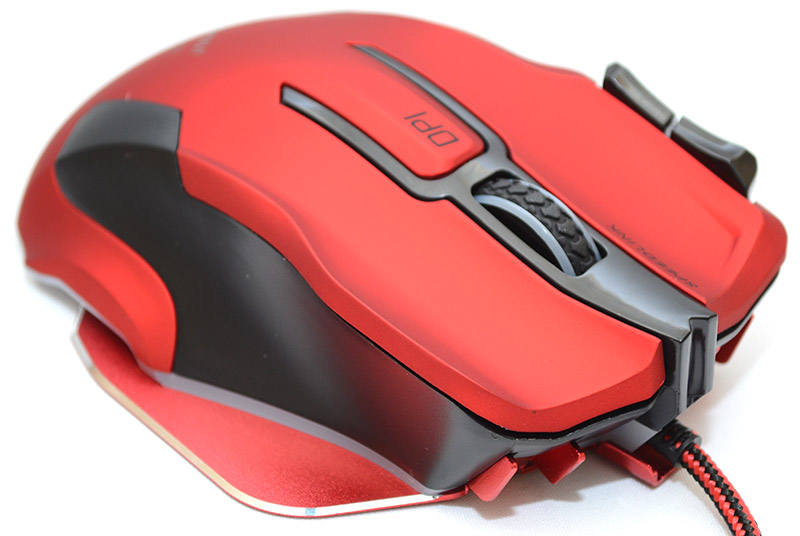 On the base of the mouse, you'll find a pretty featureless smooth surface and four good sized slip mats, they're needed too, as this mouse has a huge surface area and needs to be smooth here to reduce the extra drag this would usually create.