Speedlink Parthica Gaming Keyboard Review
---
---
---
Peter Donnell / 8 years ago
Introduction
---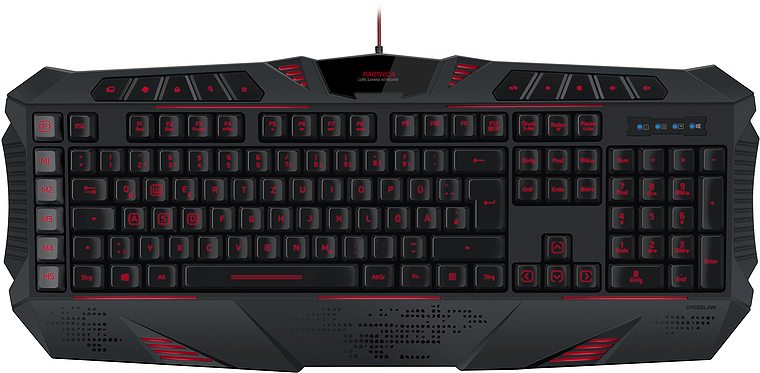 Speedlink may not be the first name you think of when picking a new gaming keyboard, but the brand has been providing a great range of gaming peripherals to the PC market for many years. They've produced some great products and some not so great, just like every other peripheral manufacturer, but one thing that they're consistent with is their value for money. It's no secret that Speedlink are somewhat of a budget brand, but while many of us would love nothing more than going out and spending £100+ on a flagship mechanical keyboard, the reality is that a lot of gamers are on a much tighter budget and generally want to get as many features as possible, without making a big investment.
The Speedlink Parthica is available from most retailers for under £40, so I'm not expecting it to be the greatest keyboard I've ever tested. However, £40 is still a sizeable investment for a lot of people and Speedlink have crammed in a lot of extra features to make the Parthica more attractive to a gaming audience; such as shortcut keys, multimedia controls, LED lighting and more.
The keyboard comes with an enlarged chassis that gives it a fairly aggressive and futuristic look. One thing I do like is that the chassis of the keyboard also forms a short wrist rest, which will no doubt improve your overall comfort levels while gaming or working.

Down the left side of the keyboard, you'll find a range of easily accessible and programmable macro keys; these are perfect for MMO style gaming.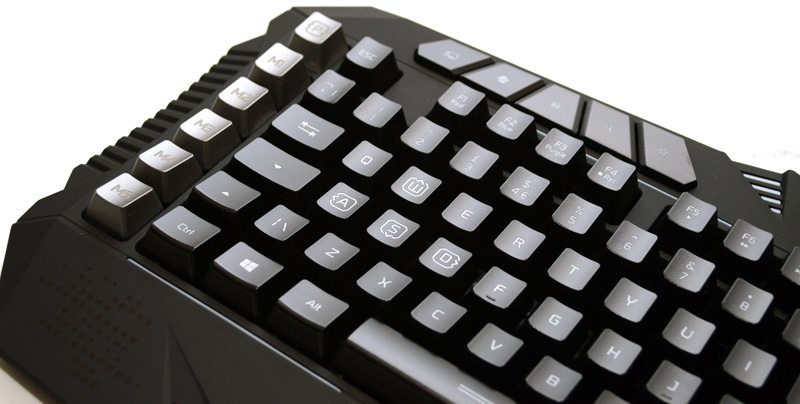 The WASD keys have been given a little extra style, sure it doesn't change the performance of these keys, but it does make it abundantly clear this keyboard is designed for gaming.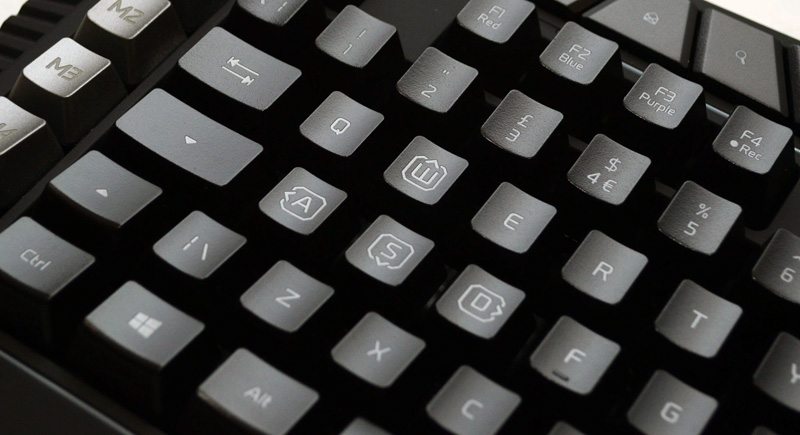 The key caps are nicely designed and have a very light texture to them. You'll also notice that the lettering is transparent to allow the internal LED lighting to shine through.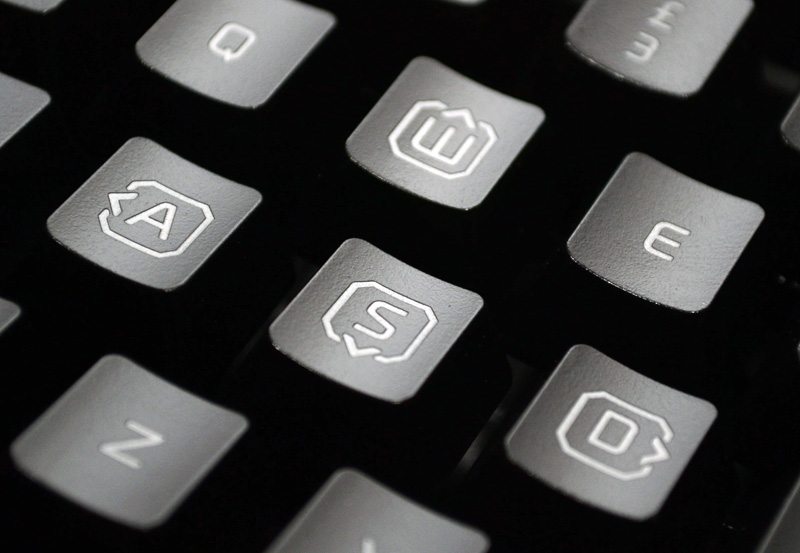 Across the top you'll find a set of basic windows shortcut keys; perfect for launching your default browser, email application or search functions.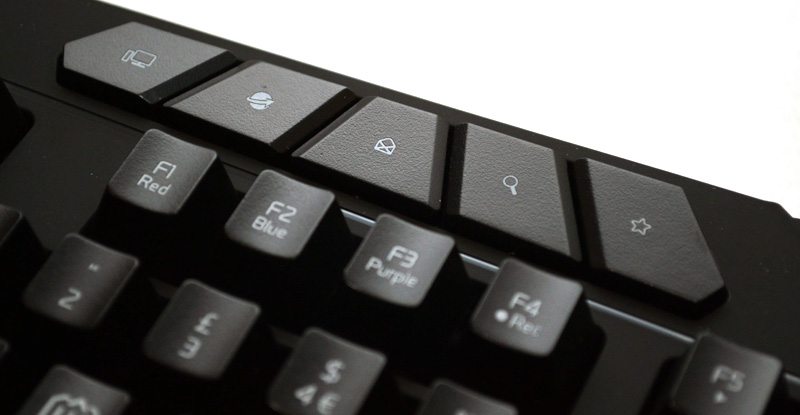 On the right, you'll find dedicated multimedia keys, although it's strange that we have play/pause and stop, but not a next and previous button.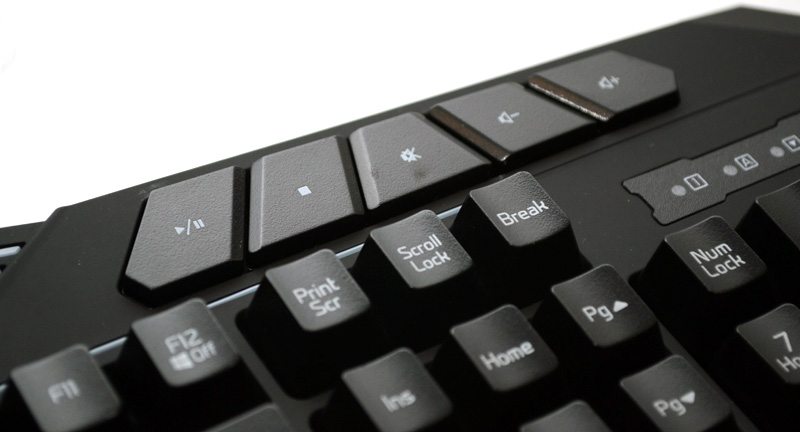 The keyboard has a low profile, but you can of course raise the height with the kickstands on the base.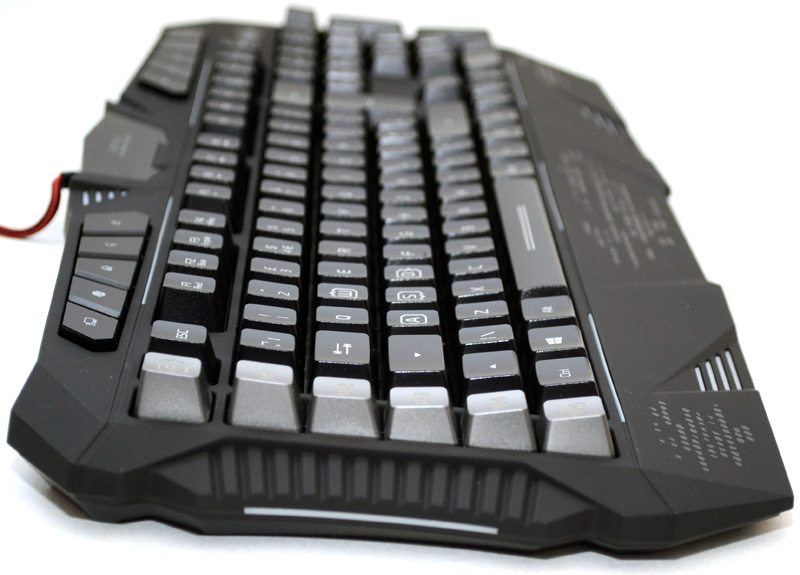 There are four small rubber grips on the base of the keyboard which will help prevent it from sliding around your desk; these are certainly needed as the keyboard is fairly lightweight.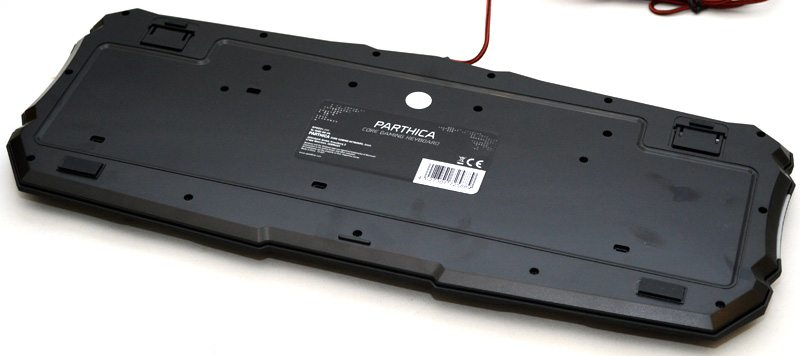 The kickstands are fairly durable for a keyboard in this price range; just a shame they don't have rubber grips on them.