Spider-Man Game Playtime Confirmed By Developer
---
---
---
Mike Sanders / 4 years ago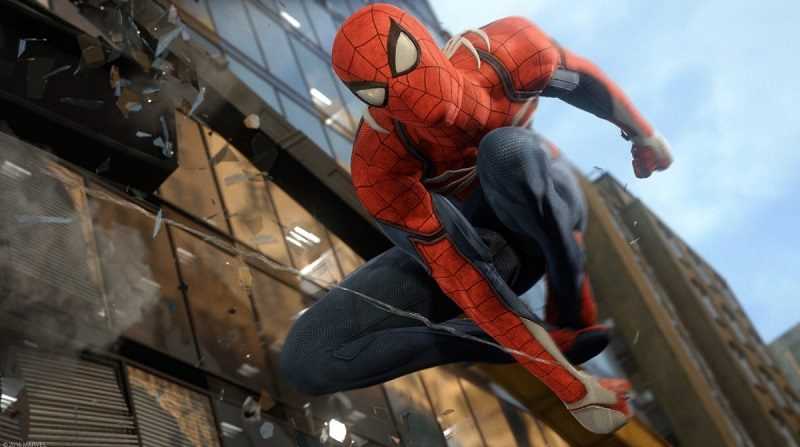 Spider-Man Game Playtime Confirmed By Developer
A brand new Spider-Man game is due for release this month. Being a PS4 exclusive, from what we've seen of the trailers and screenshots so far, it's looking pretty amazing. Yes, we might, finally, get a really great open-world Spider-Man release. There have, however, been a few concerns raised about the game.
Some stem from a 'dumbing down' of the graphics ahead of the release (mostly based upon missing puddles from trailers), but others over a much shorter than expected gameplay length. Well, for better or worse, in a report via GameSpot, Insomniac Games (the developer) has confirmed that the overall consensus over the play time is correct.
How Long Is The Game?
Based on game playtesters and early release copies, it has been suggested that the average playthrough of the game takes around 20 hours. As above, this figure has been confirmed by the developer as being fairly accurate. Now, how you feel about this I suppose depends on how much you want from a game. Well, that and the ratio of price/worth it.
Short Games Can Be Great!
If releases such as Heavy Rain or Undertale have proven anything, it's that a game doesn't necessarily have to be long to be great. The question of gameplay will only really be a factor depending on what our journey is like to the end. If it's full-on fun action, then great! If it's 10 minutes of action following by 50 minutes of smashing into buildings… not so great.
Spider-Man releases for the PS4 on September 7th.
What do you think? Pleased or disappointed with the length of the game? – Let us know in the comments!