Spider-Man Remastered PC Requirements Confirmed!
---
---
---
Mike Sanders / 11 months ago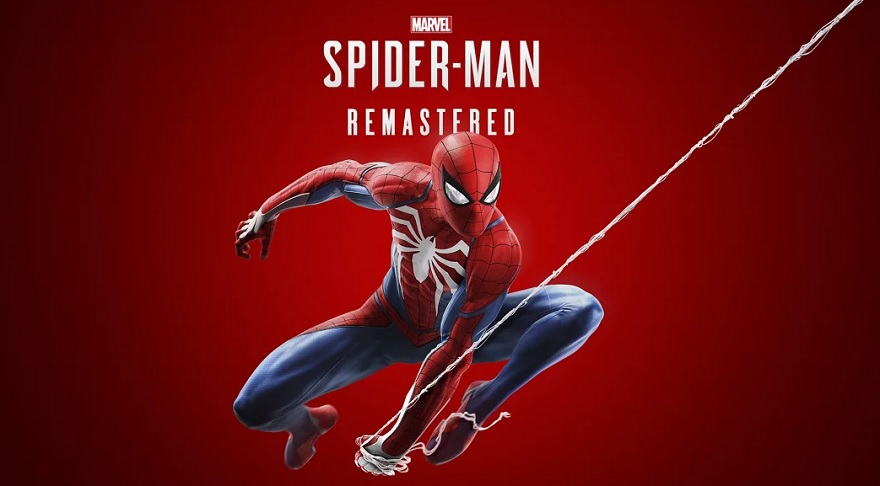 Initially revealed earlier this year, I daresay that Spider-Man Remastered coming to PC is, for many of you reading this, quite possibly one of your most anticipated gaming releases of 2022. – With this in mind though, it does clearly raise the question as to exactly how potent this remaster is going to be, and more so, whether your PC or laptop is going to be able to handle it.
Well, following an official update from Sony, we have our full PC requirement listings for Spider-Man Remastered, and on the whole, erm… Yeah, these are probably a little beefier than some of you might've been hoping!
Spider-Man Remastered – PC Requirements
Now admittedly, the recommended specifications for Spider-Man Remastered at 1080p are not too bad. An AMD Ryzen 1600 and Nvidia 1060 (6GB) pairing seems perfectly reasonable to me. Hell, even the minimum requirements are practically in potato country (an Nvidia GT 950?!? – Haven't seen that GPU mentioned in a long time).
When looking to crank things beyond 1080p though, the specifications really do start to ramp up alarmingly fast. 1440p is clearly going to give a lot of even relatively modern PC's a bit of a task whereas '4K ultimate' is clearly going to be purely for those with high-end gaming PC systems.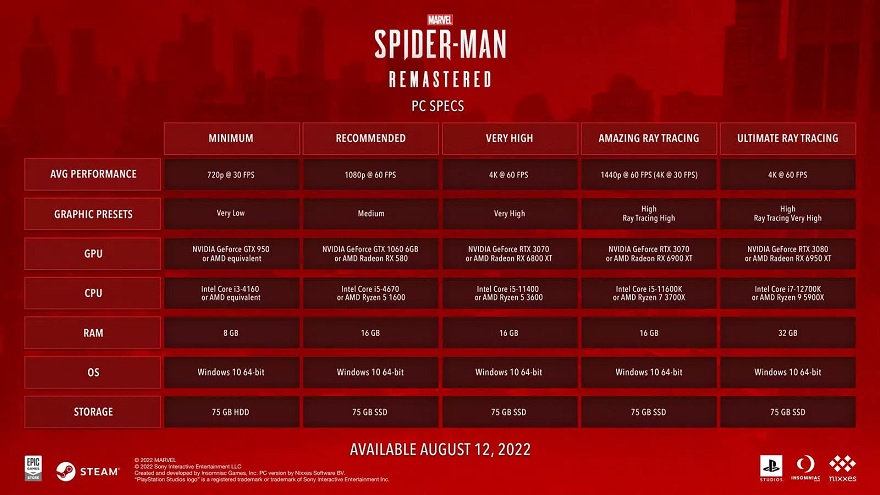 Where Can I Learn More?
While some of the specifications listed here are, admittedly, a little eye-watering, taking them all as a whole, there's clearly a solid range offered here with more than a few interesting possibilities about what can be achieved through a little tweaking/customisation of the graphics settings. – With that being said though, I'm definitely getting a combination of both curiosity and concern as to whether my Ryzen 5600X and Nvidia 1080 Ti are going to be able to handle some nice 1440p here…
If you do, however, want to learn more, you can check out the official Spider-Man Remastered Steam website via the link here! (Or the EGS here if you prefer!) – It's £54.99 on both, so pick your poison!
What do you think? – Let us know in the comments!