I Spy With My Little Eye…. A Drone Watching Me?
---
---
---
Gabriel Roşu / 10 years ago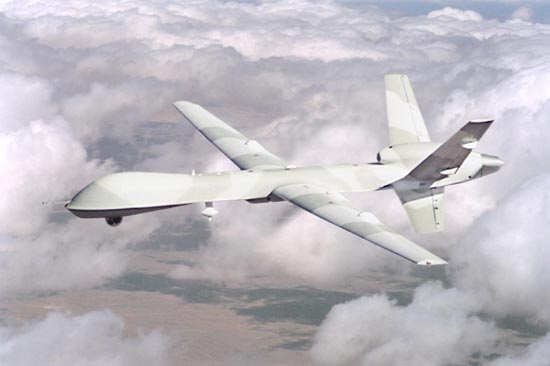 Fox News reportedly got word of a first-ever case of a U.S. citizen being convicted and sentenced to prison based in part on evidence gathered by a drone. Farmer Rodney Brossart, from Lakota N.D., got a three-year sentence for his role in an armed standoff with police that began after he was accused of stealing his neighbors' stray cattle in 2011.
Bossart reportedly was arrested after him and his family restricting 'at gunpoint' authorities armed with a search warrant to investigate the reports of his neighbors. But later, he was released on bail. Warrants were then issued for his three sons, but the family refused to show up in court. In this extreme case, Nelson County Sheriff Kelly Janke spoken to the U.S. Border Patrol to deploy a Predator drone in order to conduct live video surveillance of the farm.
The drone monitored the family's movements on the farm following the armed standoff. It was not clear how long the drone was deployed or whether it gathered evidence of the alleged cattle theft. However, the drone gathered enough evidence to prompt Janke's men to finally move in November 2011, arresting five family members on terrorizing charges. Brossart was found not guilty for the cattle theft accusations, but did get three years for his part in the armed police standoff based in part on video recorded by the drone.
The case could prove significant, because Brossart's attorney tried unsuccessfully to have the terrorizing charges related to his standoff with police dropped because evidence was gathered by the drone without a search warrant specifically allowing for it.
Should we be worried that our privacy will not be so private in the future? According to Fobers magazine, they predict it won't be the last time drones are used to put Americans in prison, and reported the use of drones for police missions is on the rise. Between 2010 and 2012, law enforcement agencies used CBP Predator drones for 700 missions, the media outlet reported.
Thank you Fox News for providing us with this information