Spyra One – A Water Gun That Fires Bullets
---
---
---
Mike Sanders / 4 years ago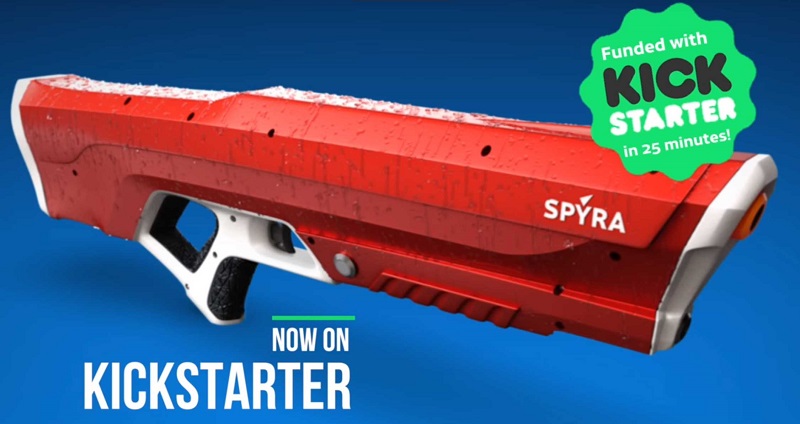 Spyra One – A Water Gun That Fires Bullets
For the first time in what seems like years, we've had a fantastic summer in the UK. It's been a nice time to get out in the garden and enjoy some sun and fun. Part of such activities nearly always degenerates into a water fight where a hosepipe is the equivalent of a weapon of mass destruction.
A brand new water gun, however, has landed on Kickstarter that looks to completely change the landscape. Move aside Super Soakers, the Spyra One is coming!
Kickstarter!
The Spyra One is unique in that in its design is actually fires a compressed water bullet rather than a continuous stream. This allows for a harder impact and greater range than you would usually expect to see. Better still, it's powered by a battery so you don't have to spend 1-2 minutes frantically pumping air into it.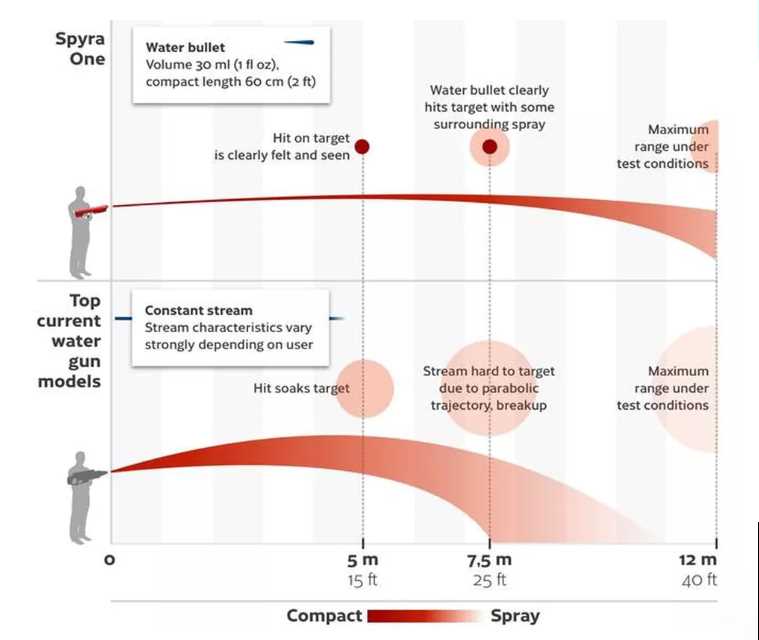 Where Can I Get One?
Currently, the Spyra One is only just wrapping up its Kickstarter campaign. If you do want to get on board though, at the time of writing there is still 3 days left. When you consider though that this only had a target of £45,000, it's currently looking more than likely to top £400,000 in backers. Not bad at all!
With a price of around £85 (as the early-bird special), this isn't cheap. Then again though, a high-tech Super Soaker can easily set you back around £50 so it does kind of balance out. If you, therefore, wanted something thats definitely in the next-generation of water fights, the Spyra One is it!
If you are interested, you can visit the Kickstarter page in the link here!
What do you think? – Let us know in the comments!