Star Wars Battlefront 2 Releases New 1.2 Patch
---
---
---
Mike Sanders / 5 years ago
Star Wars Battlefront 2
When Star Wars Battlefront 2 launched, it was to a fanfare of disappointment. Don't get me wrong, the game on the surface was fun. As with most EA and DICE releases, it wasn't perfect on launch. There was, however, of course, the whole issue with microtransactions. Yes, if you wanted all the cool stuff, you either needed to grind it out or pay to get ahead. Like we don't see enough of that these days!
Despite what some might say though it wasn't awful, it just wasn't what we hoped.
Well, the good news is that slow and steady, fixes and improvements have come. One of the first of these was EA very quickly abandoning the pay-to-win philosophy. Although some fear that may return one day.
Patch 1.2
In what seems like a fairly big set of fixes and improvements, patch 1.2 has landed. In the forum post detailing the patch, some of the more significant changes include changes to the dodge system and milestones are now automatically claimed.
Getting back to the whole in-game currency business as well, the game has improved payouts for duplicate items and trust me, you see a lot of them. The only other major change most will notice is some character alterations, that's in play, not look.
What fixes have been made?
For a more in-depth look, check out the forum post, but here are the general fixes.
Fixed an issue where players would not receive credits for duplicate star cards – Players who encountered this issue previously will retroactively be awarded with the proper amounts of credits over time.
Increased Credit payout for duplicate items
– Common – From 200 to 300
– Uncommon – From 400 to 600
– Rare – From 800 to 900
– Epic – From 1200 to 3600
Increased the glow of blaster bolts to make them look more vibrant
Increased the dismemberment probability of the B1 Battle Droids from 20% to 40%
Reduced the stretched bloom effect for a clearer image
Improved the glow, thickness, and lighting of lightsabers
U-Wing – when firing from the gunner position, the gun, muzzle flash, and blaster bolt are now shown properly
Fixed an issue where the camera would enter a bad state when being the target of Darth Vader's Choke
End of Round – Fixed an issue where the map would sometimes overlap with the intro video in Starfighter Assault
Fixed an issue where the wrong loading screen would be seen when loading a level
Fixed an issue where some menu options would disappear under certain conditions
Corrected an issue where the camera would stutter when spawning in with a Hero in Custom Arcade
Fixed an issue where the AT-RT Repair ability did not work correctly
Fixed an issue where players would not get the "Heroic Sacrifice" scoring event when defeated by a Hero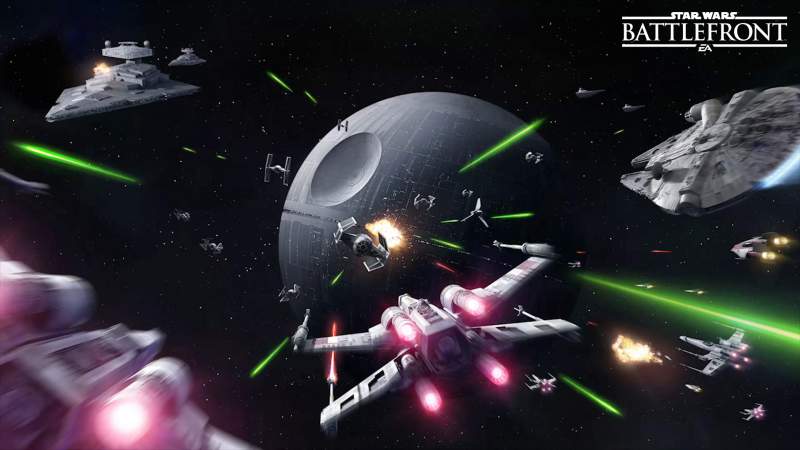 More fixes!
Repaired an issue where Darth Vader would not take any damage from Luke Skywalker's Push ability if standing near a wall
Fixed an issue where the AAT would take too much damage when colliding with surrounding objects
Fixed an issue where Turrets and Grenades could inflict damage after the round ended
Repaired an issue where players would not receive Score for grenade kills made after their character had died
Fixed an issue where a friendly First Order AT-ST showed up as an enemy on radar
Fixed an issue where players could survive when knocked down from a platform in Heroes vs Villains
Corrected an issue where players could equip class-specific Star Cards to other classes
Tweaked the color-blind settings to make Squad members easier to distinguish on the minimap
Fixed an issue where Brawler boost card didn't refresh some ability cards.
Fixed an issue where players could force respawn during the Heroes vs Villains intro sequence and respawn in a new location
Reduced the amount of Battle Points you received when attacking the objective on Crait with a Ski Speeder
Fixed an issue where the character would disappear on the client after combat rolls
Fixed an issue in the Campaign where the weapon HUD wouldn't indicate when aiming at an enemy
Corrected an issue where AI troopers in Arcade would constantly melee attack each other
Fixed an issue where Assault troopers in Arcade would attempt to use the Scan Dart ability as a regular weapon
Various bug fixes in Arcade
Several performances and stability improvements
Fixed several localization issues
Various UI improvements and bug fixes
Trooper Crate cost decreased from 4000 to 3000 Credits
Is Battlefront 2 worth playing?
Yes and no. It is getting better, but it still has it's problem. I do, however, have somewhat of a tollerance for this. Being the veteran of several EA and DICE releases, I have long given up the hope of perfection on launch.
It is, however, significantly more playable now and if you have been sat on the fence, now might be the time to join in.
What do you think? Have you played Battlefront 2? What did you think of it? Would you recommend it? – Let us know in the comments!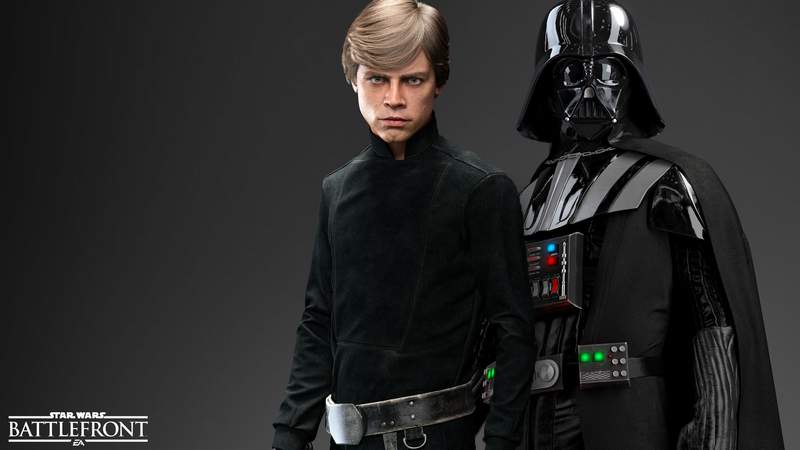 Support eTeknix.com
By supporting eTeknix, you help us grow. And continue to bring you the latest news, reviews, and competitions. Follow us on Facebook and Twitter to keep up with the latest technology. Share your favourite articles, chat with the team and more. Also check out eTeknix YouTube, where you'll find our latest video reviews, event coverage and features in 4K!
Check out our Latest Video