Star Wars Battlefront II Full Trailer and Release Date Revealed
---
---
---
Ron Perillo / 6 years ago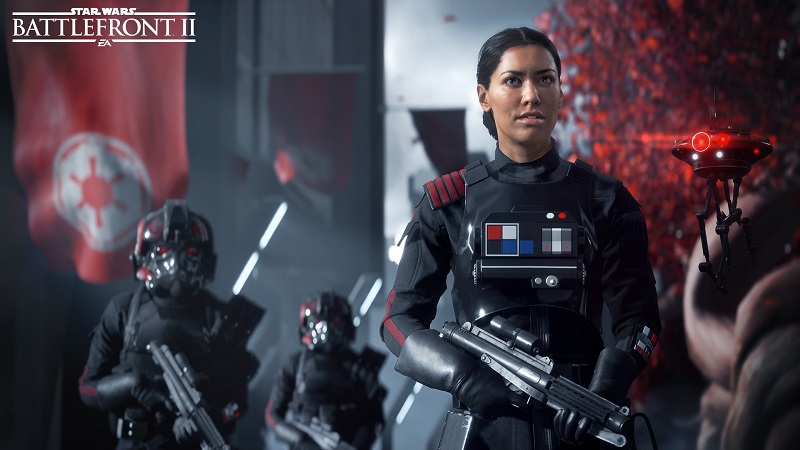 The release date for Star Wars Battlefront II has been confirmed via the official EA wesbite, scheduled for arrival on November 17, 2017 for the PC. Along with the confirmation comes a two-minute long full reveal trailer showing an impressive cinematic game engine and an even more impressive massive scope of single and multiplayer gameplay featuring characters from the Star Wars universe spanning from Episode I through the latest Episode VII. Players can play on locations and with characters across all eras up to 40 players at a time, while able to pilot and commandeer various land, sea and air vehicles. The much-awaited space battles are on Star Wars Battlefront II as well and will allow players to participate in 24-player intergalactic dog fights piloting many of the series iconic vehicles including Tie-fighters and X-wings.
The trailer shows Luke Skywalker, Darth Maul, Yoda, Kylo Ren, Rey and Darth Sidious as some of the characters in-game. Following the main story mode involves a new character called Iden Versio, the commander of the Inferno Squad who were in the Forrest Moon of Endor as they witnessed the second Death Star fall. After which she declares a vow to crush the rebel scum and avenge their comrades. It offers a different perspective from previous Star Wars movies and games, and lets the Imperials be the protagonist this time for the single-player mode.
Fans will be able to access the game earlier than the November 17 release date through EA's Origin Access service, much like Battlefront I. Those who pre-order the game will also get alternate skins for Rey and Kylo Ren, which includes a helmet-less version of the First Order commander.