Star Wars Battlefront II Single-Player Campaign is Short
---
---
---
Ashley Allen / 3 years ago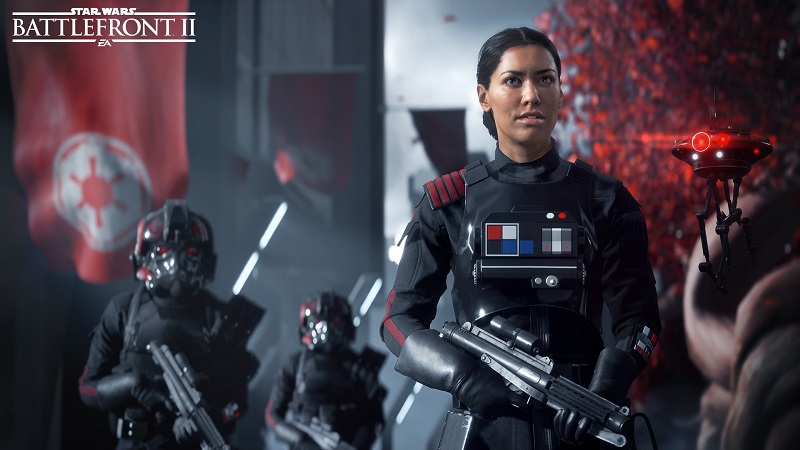 Many expressed disappointment at Star Wars Battlefront's lack of single-player campaign. As a result, DICE announced early that the sequel would feature a new story mode. Star Wars Battlefront II follows Imperial Admiral Iden Verso as she and her squad wreak vengeance against the Rebel Alliance. The first story trailer, which dropped earlier this week, shows as much. However, in a new interview, one of the game's producers revealed Battlefront II's single-player campaign will be relatively short.
Star Wars Battlefront II's Single-Player Campaign
Star Wars Battlefront II, while being led by DICE, boasts three developer studios: DICE, Criterion Games, and Motive Studios. In an interview with Press-Start, Motive's David Robillard revealed:
"…we thought that around 5-7, maybe 8 hours is probably a good amount of time…we wanted to stay very driven towards the Star Wars fantasy that the players are going to experience and not have it be drawn out."
Of course, length does not denote quality. I'd always rather a little of a good thing than a lot of a bad thing. Ideally, narrative length is dictated by content. With that in mind, we should assume in good faith that eight hours is the necessary duration to tell this particular story. However, on a gut level, hearing of the eight-hour length is still a disappointment. Hopefully, though, a compelling narrative and tight gameplay will temper that gut reaction.
Star Wars Battlefront II is out on 17th November for Xbox One, PlayStation 4, and PC.