Star Wars 'Coffee Table Book' Of All New York Times Articles Is Released
---
---
---
Mike Sanders / 5 years ago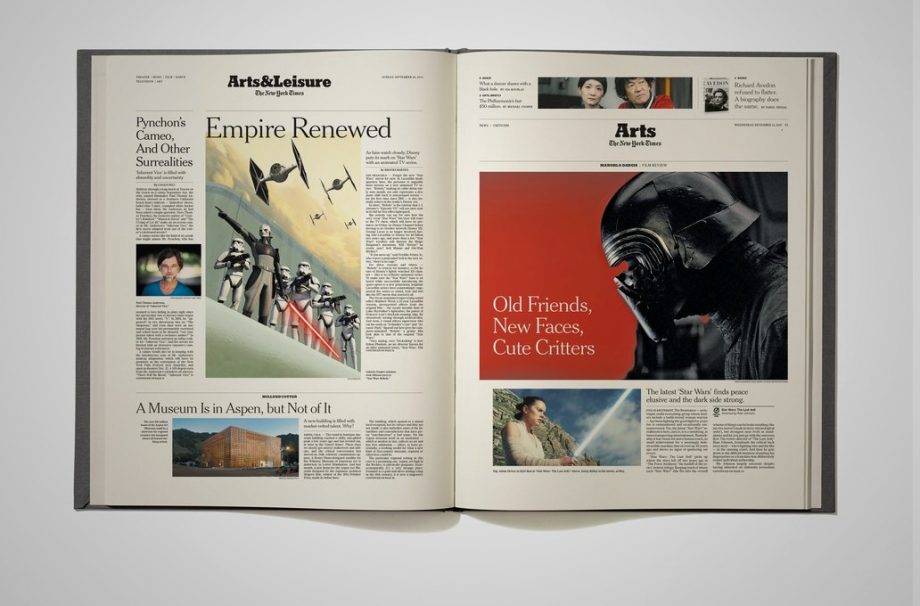 Somewhere on a coffee table far, far away…
Star Wars is one of the biggest franchises on the planet. After a mixed bag of feeling from fans over the sequel prequels (Episodes 1-3), the reception of the more recent films has generally been all positive.
There will, of course, be some who disagree with that, but then, at least I didn't compare it to Star Trek.
When it comes to such franchises though, some of the fans obsessively clamor for any and all merchandise. Whether its this market that is being appealed to or not, I'm not sure. The New York Times, however, has launched a book.
In the book, titled 'In a Galaxy Far, Far Away', it contains every headline and article ever printed about the film from the newspaper's archive. Starting in 1973 with a feature on George Lucas' plans for a space film all the way until the most recent cinematic releases.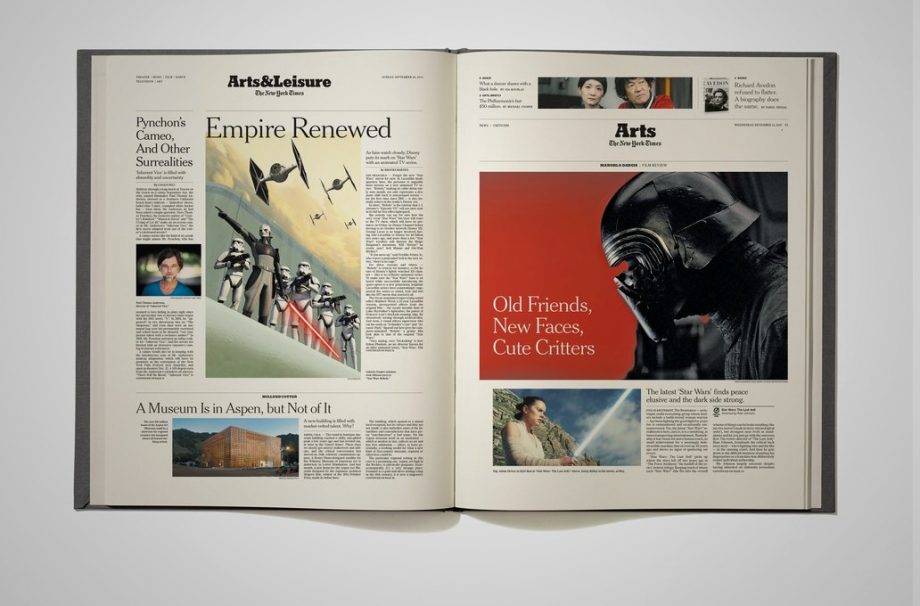 Star Wars
Advertised as a coffee table book, it will undoubtedly appeal to fans of Star Wars. There is, however, just one little problem, the cost.
In a report via ScreenRant, in the US, the book is being retailed for around $70. An additional $10 is applicable if you want a customised jacket.
When taking shipping and taxes into consideration, however, to get a copy in the UK will cost you roughly £100.
While very nice and obviously a fascinating read, I'm not sure if any 'coffee table' book warrants the price tag.
Despite this, if you are interested, the store page can be visited here.
What do you think? Are you tempted to buy the ultimate Star Wars coffee table book? Will you need to become a bounty hunter to afford it? – Let us know in the comments!