Star Wars Fans Trolling EA via Steam Awards with Write-in Nominee
---
---
---
Ron Perillo / 3 years ago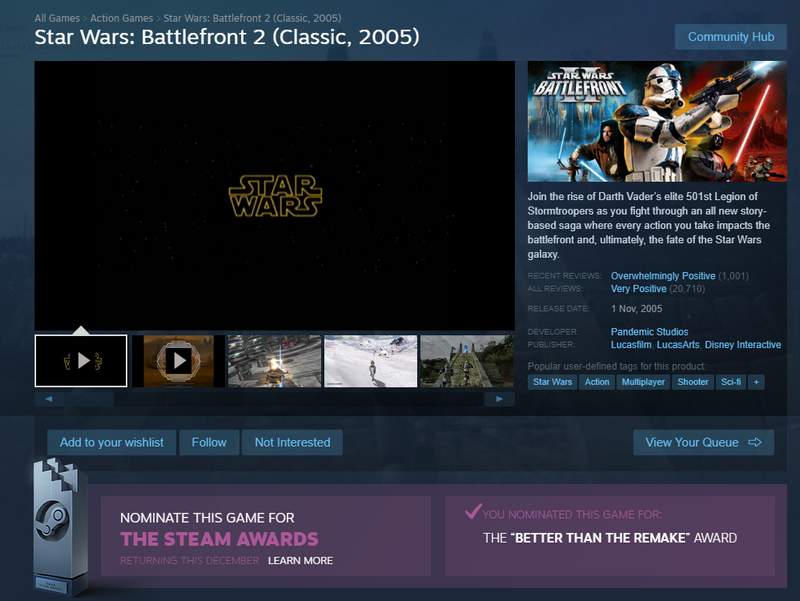 Star Wars fans are not done sticking it to Electronic Arts still after the recent microtransactions controversy. Now they are using the 2017 Steam Awards to troll the publishing company by pushing Star Wars Battlefront II to the top of the awards as a write-in nominee. However, this is not the same Star Wars Battlefront II that is only available on EA's Origin client but the 2005 classic available on Steam. The idea started a few days ago with redditor /u/polar_han suggesting writing the game in as a winner for "Best Battlefront 2" award. His post is fairly popular with over 6000+ upvotes after 48 hours. However, another post by redditor /u/gvman10bro has skyrocketed to 17.7K upvotes and counting with his suggestion to write in the game as "Better than the Remake Award".
Classic 2005 Star Wars Battlefront Game Still Holds Up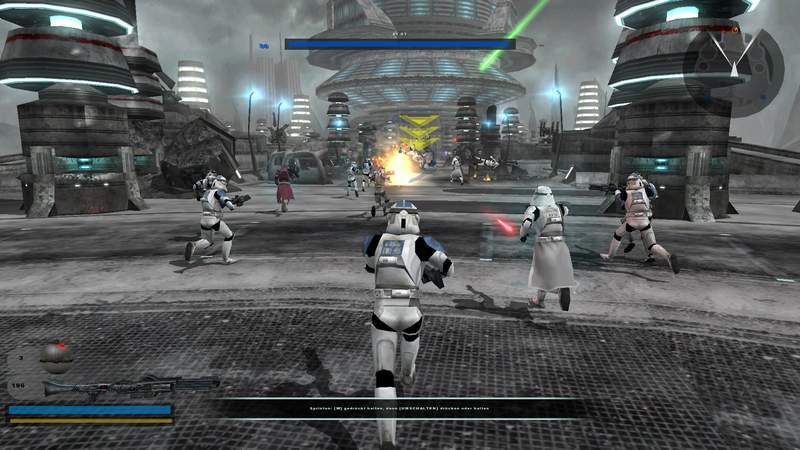 Written-in nominees do not usually have a good chance of ever winning. However, the grass roots campaign and the sheer amount of voters is surely going to work. It is not like they do not have a point as the classic 2005 Star Wars: Battlefront 2 remains beloved by fans. In fact, since multiplayer support returned in October, fans and their friends have been playing it online. They can battle it out with up to 64 other players for control of the galaxy. While the graphics is not as slick and modern, the game has no loot boxes or micro-transactions.
It is even receiving plenty of reviews even after the new Battlefront II game came out. Just over the past 48 hours alone, fans have been flooding the Steam page with very positive reviews. They are calling it "The best Star Wars game" and "Best SW Battlefield 2 game". If they took the time to actually write a review, some of them quite lengthy, then it is definite that they voted for it in the Steam awards as well.