StarCraft Pro Wins Tournament Playing with His Feet
---
---
---
Ron Perillo / 3 years ago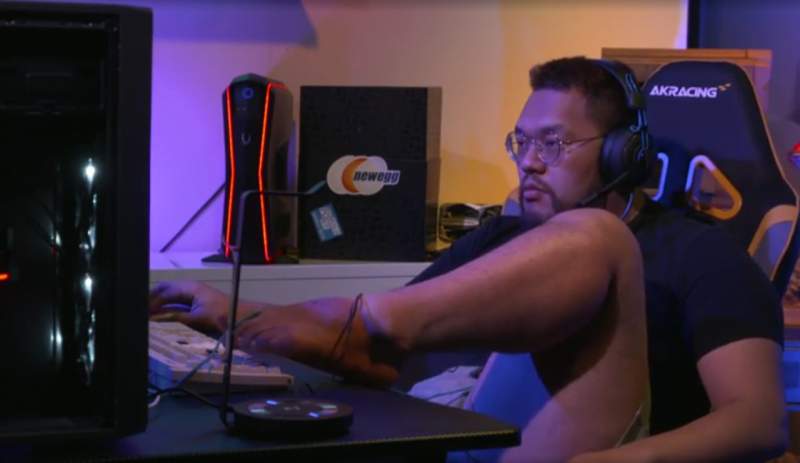 The competitive nature of sports makes it such a compelling event to watch. However, once in a while a character comes in and plays the role of a villain that elevates the story even further. In the world of eSports for example, the name Ryan "Fchamp" Ramirez for fighting game fans is a textbook example of this. Certain pros reach a level and do the proverbial "heel turn", a term used to denote that the athlete has fully embraced the role of a villain in the eyes of sports fans.
StarCraft Taunting Champion Lim "Larva" Hong Gyu
Now competitive RTS gaming has a new heel of their own in the form of Lim "Larva" Hong Gyu. In fact, he takes the term to the next level, almost literally. In his recent victory during the finals of the Zotac Cup Masters Showmatch, he played the match with his foot on the keyboard. Not just placing it there for comfort, but to actually use his toes to move his units around.
That is not the only taunting Larva did. To show how comfortable he is about winning his match, he made one of his drone dance around instead of doing work. Since pro-level StarCraft is about managing resources and building the base faster, having a unit slack off is a big disrespect to your opponent. It is like boxing an opponent with only one hand deliberately in the ring. If that was not an obvious insult enough, he also removed his hands on the mouse and keyboard for a few moments. Then he pretended to take a nap during the middle of a match.
Zotac Bans Larva from Future Events
Some fans think that Larva's behaviour is just part of being competitive. After all Muhammad Ali is known for his opponent taunting on and off the ring. However, Zotac, who sponsored the event, does not think so. They have made the point clear in a statement on Weibo (translated to English):
"We also want to promise not to invite any professional or non-professional players with a similar track record from participating in Zotac Cup competitions, Zotac really, really hopes Korean player Larva would apologize to his opponent Legend Luo Xian for his uncivilized personal behavior during the competition."