Starlink Adds 'Sky Scanner' to App For Better Dish Placement
---
---
---
Mike Sanders / 2 years ago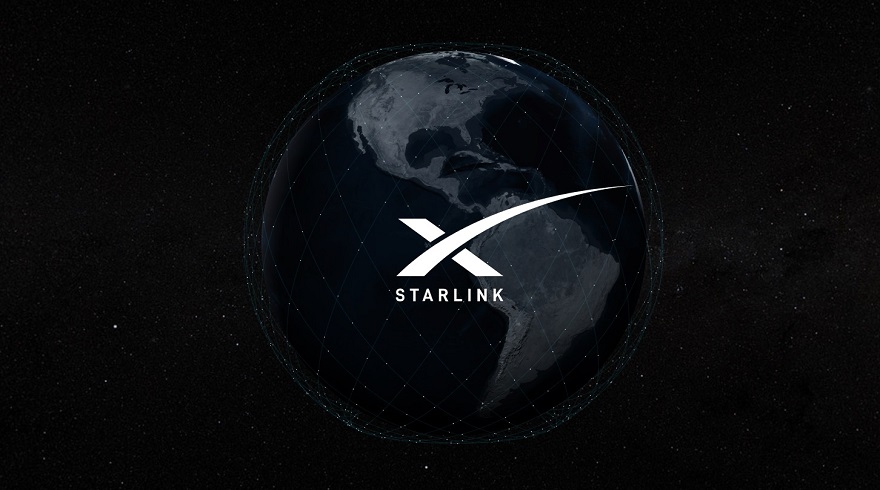 I have made very little secret of the fact that I'm a huge supporter of the SpaceX-backed 'Starlink' internet project. Through the launch of around 1,650 satellites (so far) the aim is to bring full, and fast, internet coverage to the entire world. With users already able to sign up for the service in America, the UK, and various European countries, it has so far, despite its rather expensive price, proven to be very popular.
Accessing the internet via a satellite dish (not dissimilar to how you might receive your television signal), the only real issue with connectivity are objects surrounding your house (such as trees) that may block your connection. – Following an update to the Starlink app, however, (as reported by Twitter user '@reckless') people are now able to literally scan the sky to determine what would be the best location to place their dish.
Starlink Sky Scanner!
As demonstrated in the video below, following an update to the Starlink app, users are now able to scan the sky where they intend to install their satellite dish and be given an immediate report as to how good the location is, and more importantly, if there are any potential objects that could interfere with the signal. Given that you have to set up the dish yourself, this new addition should make the process exceptionally easier for users to ensure that they put their device in the most advantageous place possible. And, in theory, a good placement will likely result in not only faster speeds, but a significantly more reliable connection.
Big Starlink app update has a fancy 3D obstruction checker that's way more informative and helpful. The most important Starlink accessory is still a chainsaw, though pic.twitter.com/Rmd75Iy1jk

— nilay patel (@reckless) August 3, 2021
Early Adoption Tax
The only real obstacle for Starlink at the moment is its price. Although expected to drop in the future, as more people sign up for the service which will, by proxy, offset the expense of running it, at the time of writing accessing the service in the UK costs around £500 in setup fees and then a subsequent £99 a month subscription charge. Put simply, it's not cheap!
I do, however, have high hopes that this will drop significantly in the coming years. And for consumers sick to death of paying significant fees for access to the internet via poor and/or outdated telecommunication networks (just in many cases to be rewarded with 2-5MBps internet speeds) Starlink can't get affordable soon enough!
If you do, incidentally, want to learn more about Starlink, you can check out its official website via the link here!
What do you think? – Let us know in the comments!