Startup to Fly Electric Planes on Short-Haul Journeys
---
---
---
Ashley Allen / 6 years ago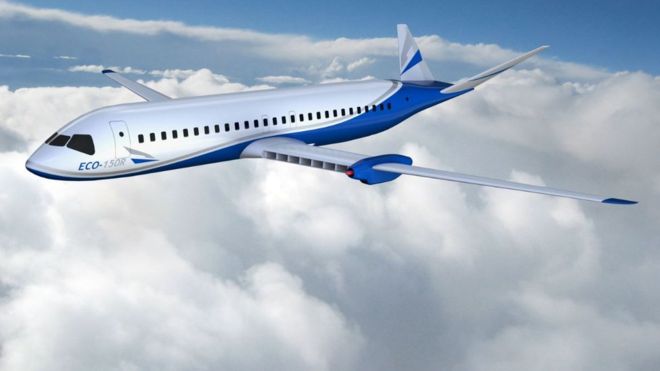 A new startup based in Massachusetts, US is hoping to launch a fleet of electric-powered passenger planes for short-haul flights within the next ten or twenty years. Wright Electric has unveiled its first concept for a 150-seat electric aeroplane (pictured above) at Silicon Valley's Y Combinator Demo Day this week.
"Easyjet has had discussions with Wright Electric and is actively providing an airline operator's perspective on the development of this exciting technology," Wright Electric told the BBC.
Graham Warwick, technology editor of Aviation Weekly, though, thinks that the viability of electric planes is a "long way away".
"The battery technology is not there yet," Warwick said. "It's projected to come but it needs a significant improvement. Nobody thinks that is going to happen anytime soon. And there's all the [safety] certification – those rules are yet to be created, and that takes time."
Despite the current state of technologies that may be utilised in electric planes, Wright Electric is optimistic that it can turn electric-powered flight a reality within two decades, a move which would not just save airlines money but also hugely benefit the environment, with air traffic accounting for around 15% of greenhouse gas emissions in many developed countries.
"Depending on how it's designed, you can have an electric plane that's substantially less loud than a fuel plane," Jeff Engler, Wright Electric's co-founder, said. "The way we've designed our plane is to have modular battery packs for quick swap using the same cargo container that's in a regular airplane."
"We want it to be as fast as possible, so airlines can keep their planes in the air as long as possible and cover their costs," he added.