Steam Adds 'Explicit Adult Content' Filters In Your Game Searches
---
---
---
Mike Sanders / 4 years ago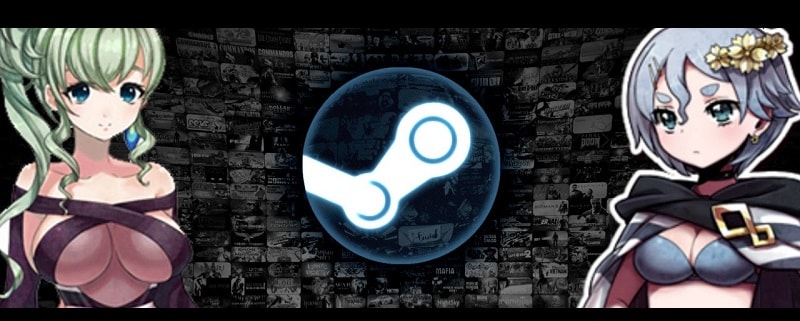 Steam Adds 'Explicit Content' Filter In Your Game Searches
For years now, Valve has struggled with how it handles adult content on its Steam platform. It has held a very difficult and often contradictory position as to how it addresses games that contain nudity. Be it full-frontal or sex scenes in games. After finally saying that they would allow 'adult orientated' games, it eventually led to Steam temporarily suspending the approval of 'adults' games while it attempted to figure out a good system.
It seems that Valve has already looked to make the first tentative steps towards this as in a report via PCGamesN, a new filter has been added to allow gamers to exclude any releases which include 'explicit content'.
Four New Filters
As part of the release, four new filters in total have been added. These include (in blunt terms), nudity, gore, general mature content, however, the nudity censor is now on by default. In other words, you have to make a conscious decision to disable that if you want games to appear in your search. This will include games such as The Witcher 3 (which is ironically on the front page on sale) or Rust.

Family Friendly – But Is It Necessary?
I understand entirely what Steam is trying to do here. I also understand that if you have a child under 18 with balance on their Steam account, the games they might end up buying might not necessarily be to your liking. As such, removing them from the searches might help restrict this. The truth is though that the application of these features is more of a 'washing our hands' affair from Valve. That isn't, incidentally, a criticism. I've always believed that monitoring what children play is entirely the job of the parent. In addition, too often games, publishers or sellers are scapegoated for this.
Either way though, if you're looking for a game with a bit of boob or bum, you'll have to disable the filter in a generic search.
What do you think? Is this a smart move by Steam? Is it unnecessary or too easily by-passed? – Let us know in the comments!