Steam Hardware Survey Shows Positive Growth for Intel and Windows 11
---
---
---
Mike Sanders / 7 months ago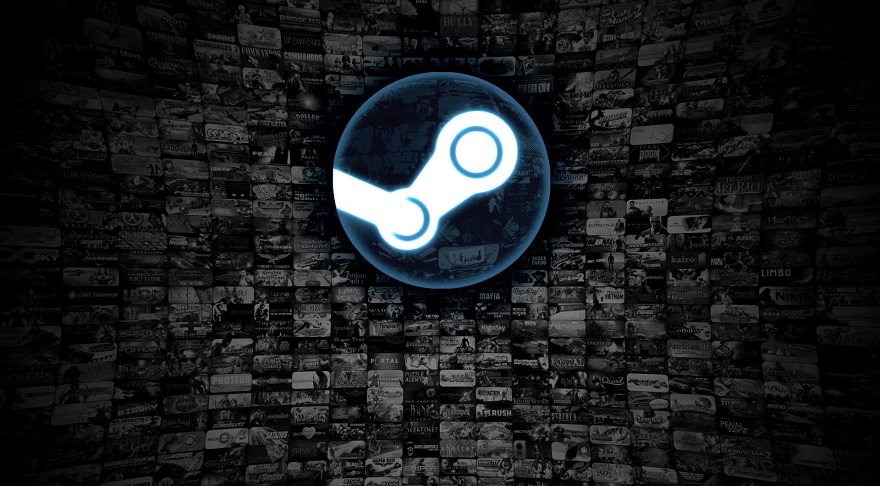 Strictly in terms of gaming consumers, the Steam Hardware Survey is arguably one of the best representations of the moves those particular users are currently making. Updated each month, it gives a fantastic representation of, overall, the average system specification, and more so, where people are looking for in terms of upgrades. – So, with the publication of the latest figures, what happened in December? Well, Intel has seen some solid gains in its processor market share. Additionally, Windows 11 has also done fairly well in terms of its continued early-doors adoption rate. – On the other hand, however, the numbers do suggest that the days of quad-core CPUs might be coming to an end!
Steam Hardware Survey
Starting with processors, it's not exactly surprising to see that December saw a pretty solid gain for Intel. It was, after all, the first full month in which Alder Lake-S had made its debut on the market. While an 0.82% gain isn't exactly huge though, we would still expect that figure to increase in January that might see AMD, again, dip under that precious 30% landmark.
In addition to this, it is also somewhat surprising to see that despite the somewhat negative reception the operating system received, Windows 11 is gaining a solid bit of traction among PC gamers achieving a market share of above 10% in these latest numbers. Now, admittedly, these figures from Steam are not reflective of the market as a whole. In fact, in that regard (and taking all PC consumers into consideration) Windows 11 is currently believed to only have a market share figure of only around 5% (at absolute best!).
It does, however, seem that despite some attitudes towards Microsoft's new operating system, a solid portion of PC gamers have decided to make the transition!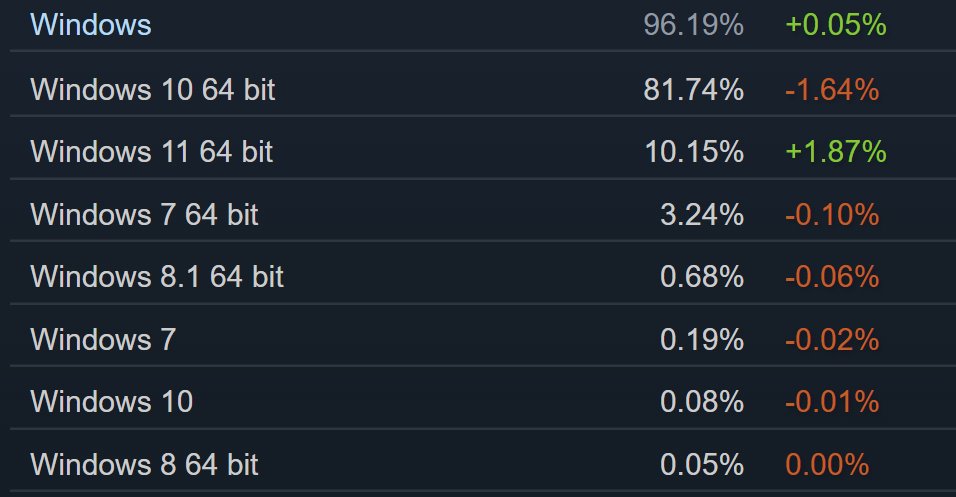 Quad-Core Making Way for Hex-Core?
One of the more unusual figures provided in the latest Steam Hardware Survey does seem to indicate that there is a decline in the ownership of quad-core processors. In the grand scheme of things, however, this isn't overly surprising. Most mid-tier processors have transitioned to at least 6-core designs now including many of the AMD Ryzen series. – For general PC office users, 4-cores are, of course, still more than enough. For gamers, it seems that 6-cores are more popular now, while not necessarily the new sweet spot because I doubt such a thing really exists for processors, but perhaps the most ideal point consumers are now placing themselves within.
For more information, you can check out the full Steam Hardware Survey statistics via the link here!
What do you think? – Let us know in the comments!