Steam Hardware Survey – Solid Gains for Intel & Nvidia but VR In Decline?
---
---
---
Mike Sanders / 1 year ago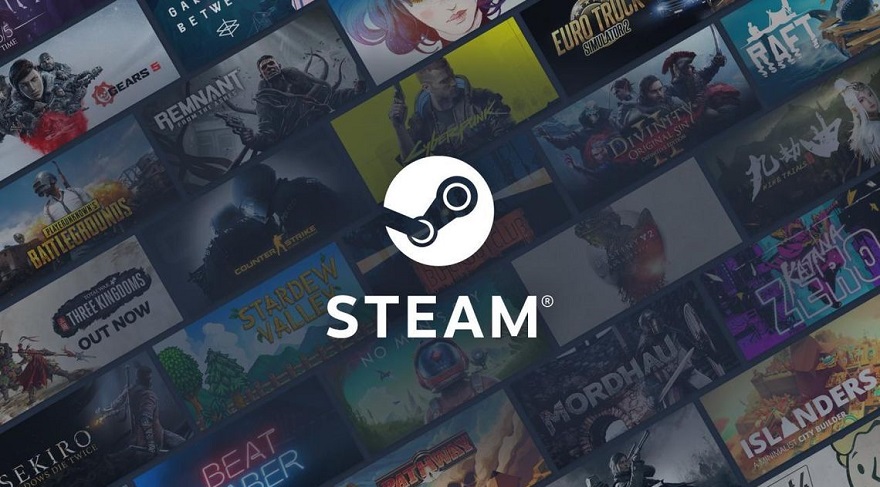 As we have often said in the past, the Steam Hardware Survey undoubtedly represents one of the best sources of information when it comes to consumer purchasing trends in the PC hardware world. No, gaming isn't the be-all and end-all of hardware trends, but it is certainly indicative of what the key moves our since, well… Most people with a PC tend to dabble a little in gaming and if you're going to do that, then you'll almost certainly have Steam installed on your system.
So, with the publication of the latest results, what can we learn from them? Well, while there are certainly big (and possibly surprising) gains for Intel, Nvidia, and Windows 11, perhaps the most surprising news is that the VR market seems to be having something of a minor crisis!
Steam Hardware Survey – August 2022
Starting with processors, it's more than a little surprising to see that Intel has gained an additional, and notably impressive 1.65% market share from AMD. With AMD still maintaining that circa 31-32% market share, however, they're undoubtedly not going to complain too much given that for many years this figure was well below 20% at certain points! It highlights the genuine success that Ryzen has been for AMD ever since it make its debut in 2017.
Admittedly though, with new models from both AMD and Intel literally just weeks away now, it's surprising to see this market share figure move so notably.
And with Windows 11 nearly one year old now, the latest Steam figures clearly show that, slowly but surely, gamers (at least) are making the transition to the new operating system. With a figure of 23.78%, this is still clearly woefully below what Microsoft would've wanted at this point. And lest we forget, this figure is purely from the Steam Hardware Survey with the actual generic adoption rate currently closer to circa 12-14%.
Still though, like it or not, Windows 11 is gaining traction. It still has a long way to go through before it comes anything close to challenging Windows 10's near-total dominance. Incidentally though, who among you decided to roll back to Windows 7?… Or 8.1 for that matter?

Graphics Cards – Nvidia 30XX on the Rise?
It may have taken around 18 months, but Nvidia 30XX graphics cards are finally starting to moderately cement themselves in GPU market share charts. – With the 3060 managing to snag itself a 0.6% slice of the pie in just one month, this is clearly pretty impressive and certainly indicative that with prices and availability returning to normal, people are viewing this as a popular choice. – Based on these results, in fact, the 3060 was seemingly the best-selling GPU of August 2022 and by quite a significant margin too!
What about AMD though? Well, the short answer is that the Radeon 6000 series is still largely invisible in the top 50. In fact, putting their integrated graphics to one side, their most popularly owned GPU continues to remain the relatively ancient 580! – And lord knows that the Polaris architecture was getting on a bit when AMD launched this GPU over 5 years ago!
The bottom line though is that Nvidia continues to dominate whereas AMD still struggles to even be considered mildly competitive in terms of ownership rates!
VR Headsets on the Fall
One of the more surprising bits of news is a seemingly huge decline in the VR headset market. Pretty much every major well-known model was a loser last month with many consumers seemingly choosing some (apparently unknown) third-party alternatives. The biggest shock, however, is undoubtedly seen in the fact that the Oculus Quest 2, arguably the most popular VR headset released to date, has seen a colossal drop-off in ownership rates.
Why is the Oculus Quest 2 clearly the biggest loser over the last month though? Well, it's likely (if not undoubtedly) due to the fact that META (aka Facebook) recently put the price of its entry-level headset up by a pretty whopping $100! – The increase has effectively brought it in line with pricing from competing alternatives making it no longer the undisputed champion of looking for VR experiences on a relatively tight budget.
Where Can I Learn More?
The Steam Hardware Survey is, of course, available publically for anyone to check out. So if you would like to have a deeper dive down this latest rabbit hole, you can check it out in full via the link here! – Even we'll concede though that given that August was anticipated to be a relatively quiet month, with new CPUs and GPUs just on the horizon, it's surprising to see that, if anything, it's arguably been one of the biggest shake-up months in recent memory.
What do you think though? – Let us know in the comments!