SteamOS Games Perform up to 58 Percent Worse Than Windows 10 Versions
---
---
---
John Williamson / 6 years ago
Valve originally unveiled SteamOS to enhance the capabilities of hardware configurations and provide a more customizable user-interface. Gabe Newell criticized Windows 8 and famously said:
"Windows 8 is a catastrophe for everyone in the PC space."
Additionally, early indications were very positive and Valve managed to attain large performance increases on an OpenGL-powered Linux version of Left 4 Dead 2. However, according to Ars Technica, various developers claim Linux drivers and sub-par OpenGL tools are not adequate to match DirectX performance on Windows. Valve recently launched their new range of Steam Machines designed to run a gaming-optimized version of Linux. As a result, it seemed the opportune moment to test performance variation between the two operating systems. Ars Technica conducted a number of benchmarks and they make for some interesting reading: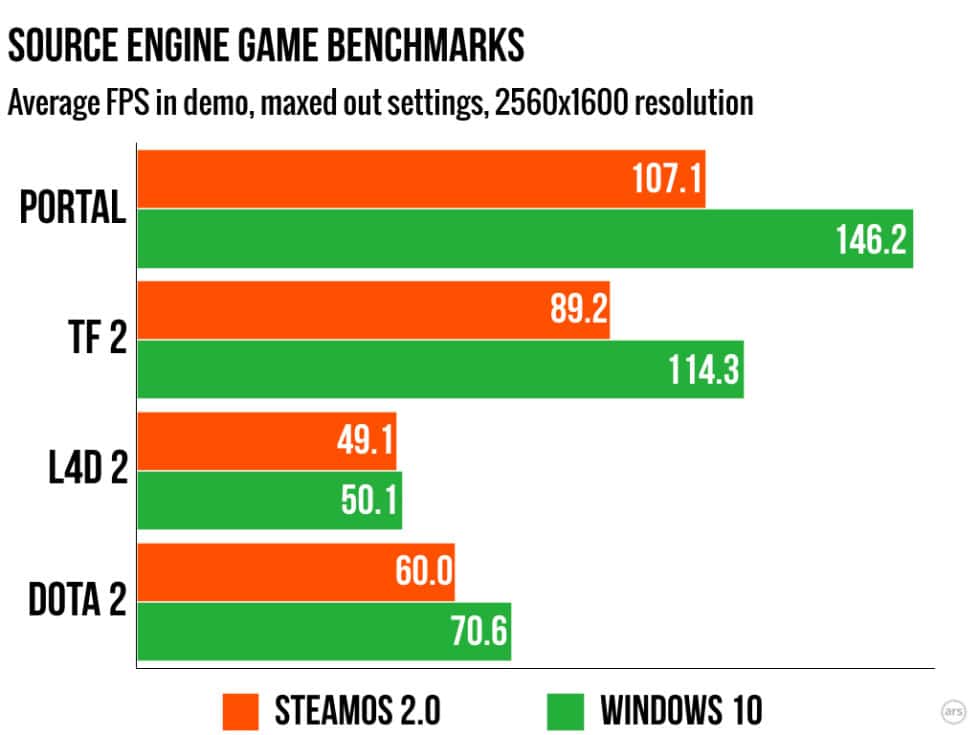 Bizarrely, the source engine titles on Valve's own operating system perform quite badly compared to the Windows 10 versions. This is surprising as you would expect Valve's game engine to perform much better and even exceed the Windows 10 results.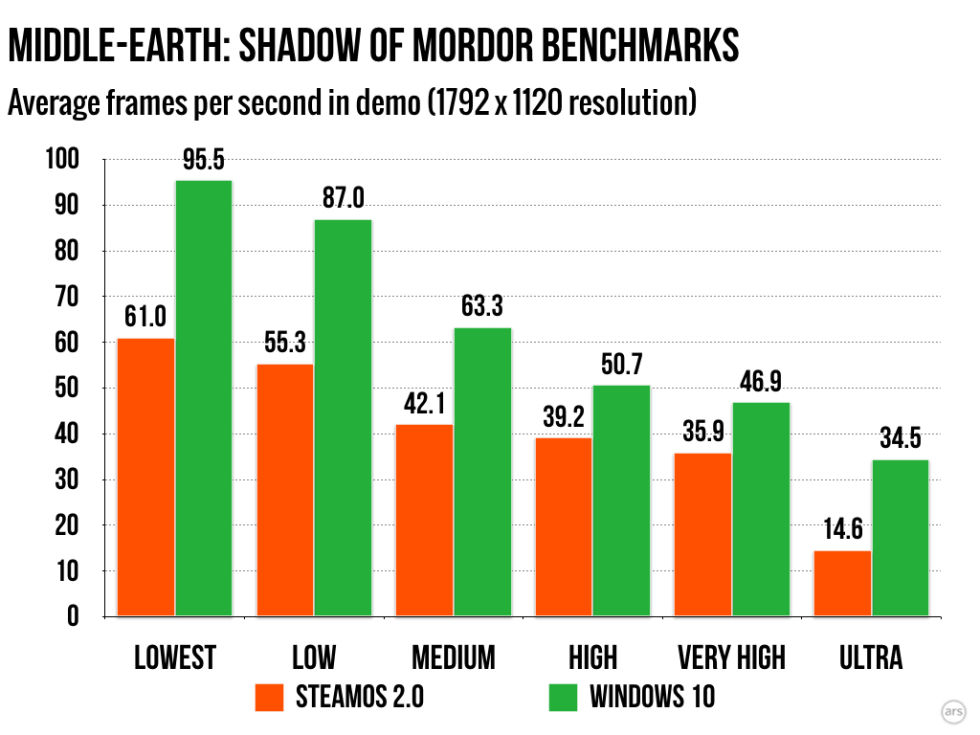 Here we can see the results scale across each graphics preset, and SteamOS struggles to properly utilize the bench system's GPU.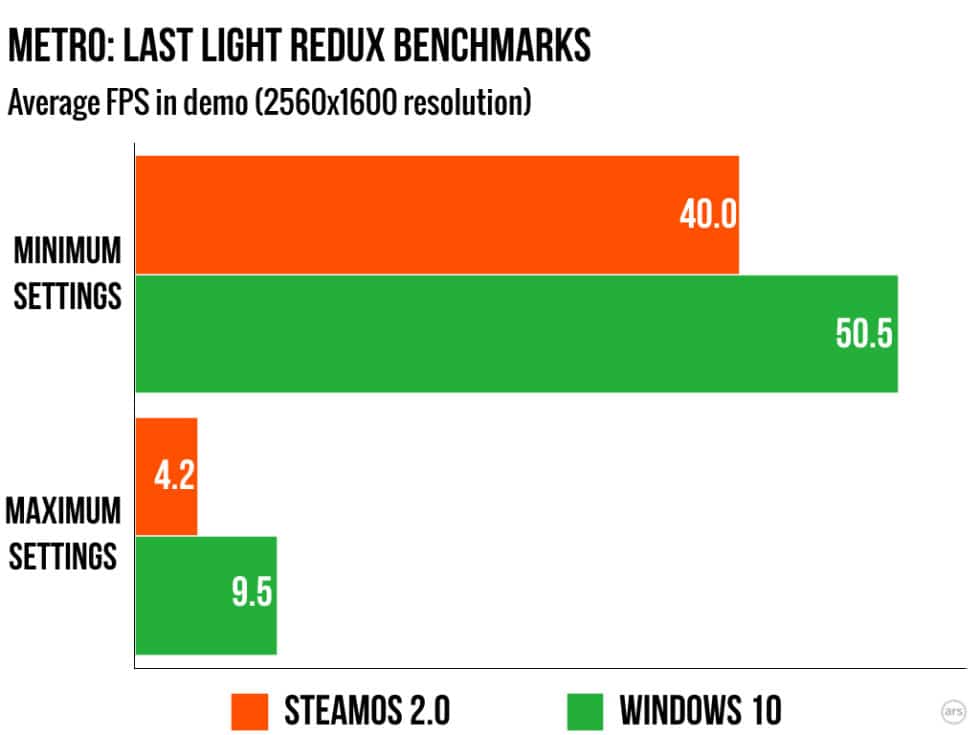 Once the resolution is increased, there isn't a change to the overall pattern, and Windows 10 still manages to leap ahead by a significant margin. Why? As previously mentioned, drivers are just nowhere near good enough, and Linux still suffers from a complete lack of software support. On another note, as DirectX 12 games become the norm, I can only see the gap increasing. Perhaps the highly-anticipated Vulkan API can change things, but for the meantime SteamOS is not an operating system to use if you care about pure performance numbers.