Steelseries Siberia V2 Red Gaming Headset Review
---
---
---
Peter Donnell / 10 years ago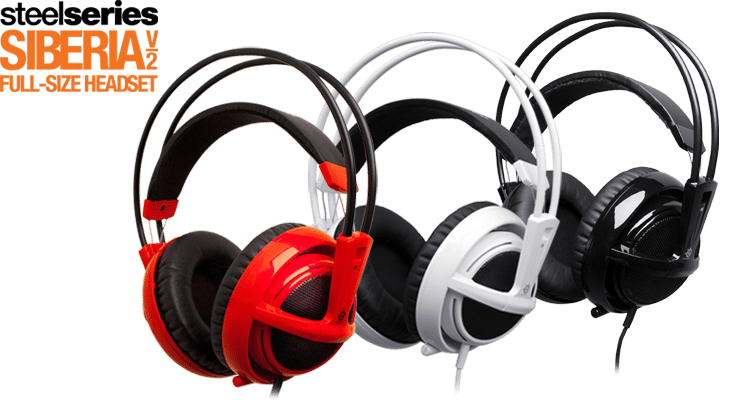 Today we will be taking a look at one of the hottest headsets on the market and while the Siberia V2 isn't exactly new, it's still one of the top choices for gamers around the world and put simply, we wanted to find out why.
The Siberia V2 is priced all over the place, you can pick up some editions cheap at £40 and some closer to £100 and this all seems to do with the rarity of the model in questions, they all have the same feature set but the combination of colours and designs seems to have the biggest effect as Steelseries have released a huge range of limited editions, special editions and more to suit almost every style you can think of. The set we are looking today sits nicely in the middle and you can pick up the red pair for around £60 from most major online retailers and that to my mind makes these reasonably friendly to the wallet but they're still not drastically cheap either, so I would still expect to see some impressive performance in return for my investment.
As you can see from the specs below the headset is powered by 3.5mm jacks, featuring a long cable and some fairly decent drivers, so let's get straight to the good stuff and see just what this headset really has to offer.
Headphones
Frequency response: 18 – 28.000 Hz
Impedance: 32 Ohm
SPL@ 1kHz, 1 Vrms: 112 dB
Cable length: 1 + 2 = 3 m (9,8 ft.)
Jacks: 3,5 mm
Microphone
Frequency response: 50 – 16.000 Hz
Pick up pattern: Uni-directional
Sensitivity: -38 dB
The headset comes nicely packaged in a windowed box, giving a great view of the headset design and so far things are looking pretty good.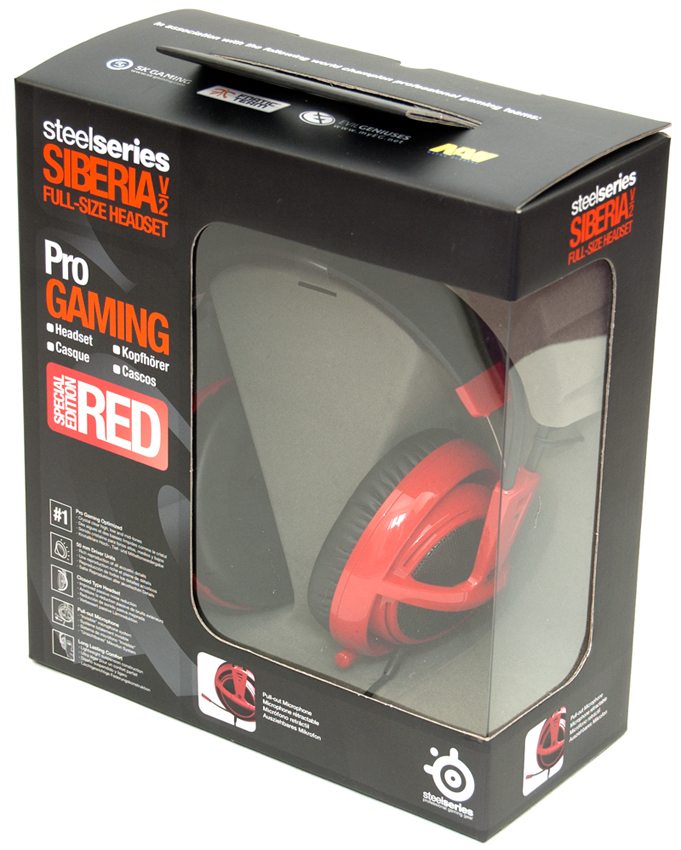 Around the back we have a breakdown of the major features of the headset and some technical information broken up into multiple languages.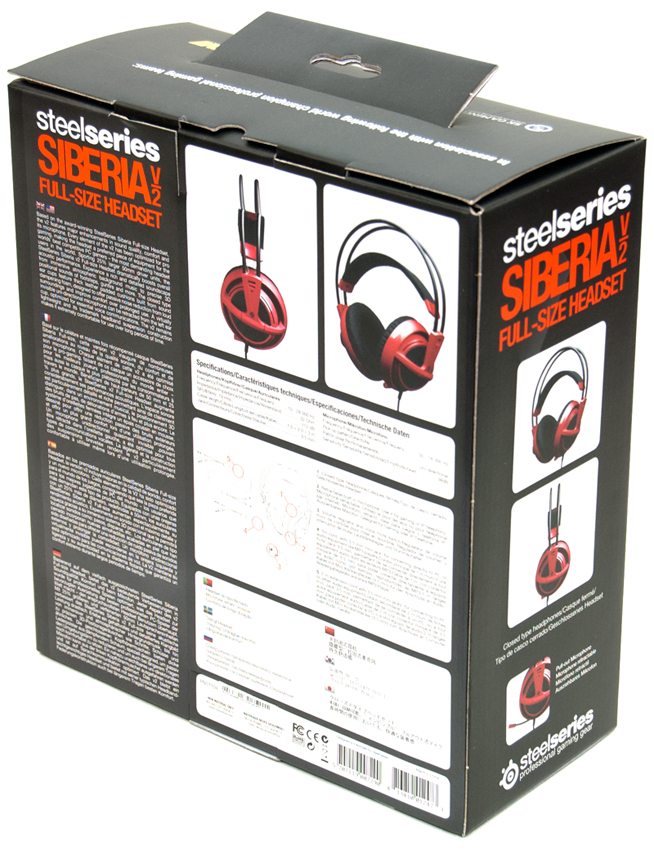 There wasn't much in the box but the headset does come hard-wired with a shorter cable, suitable for headphone usage with an mp3 player or mobile device. Then there is also a headphone and microphone male to female 3.5mm extension cable to allow a longer reach for use with your PC or similar device.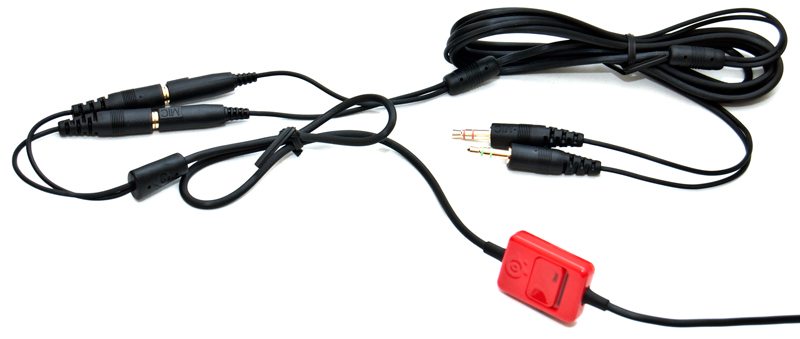 The shorter cable features a small in-line controller with a slide-to-mute control for the microphone and a simple volume wheel for the headphones, nothing fancy but more than enough to get the job done.

The cables are of a good quality but are generally pretty standard rubber coated cables with little reinforcement around the jack plugs and joins.

The headset its self features a mixture of glossy black plastics and a black trim that I was expecting to look cheap and even feel cheap, but it really doesn't and the build feels pretty sturdy, so much so that you can bend and twist the headband and ear cups around a fair bit and it doesn't feel like it will cause any issues, handy to know if you plan on chucking them in your backpack between uses.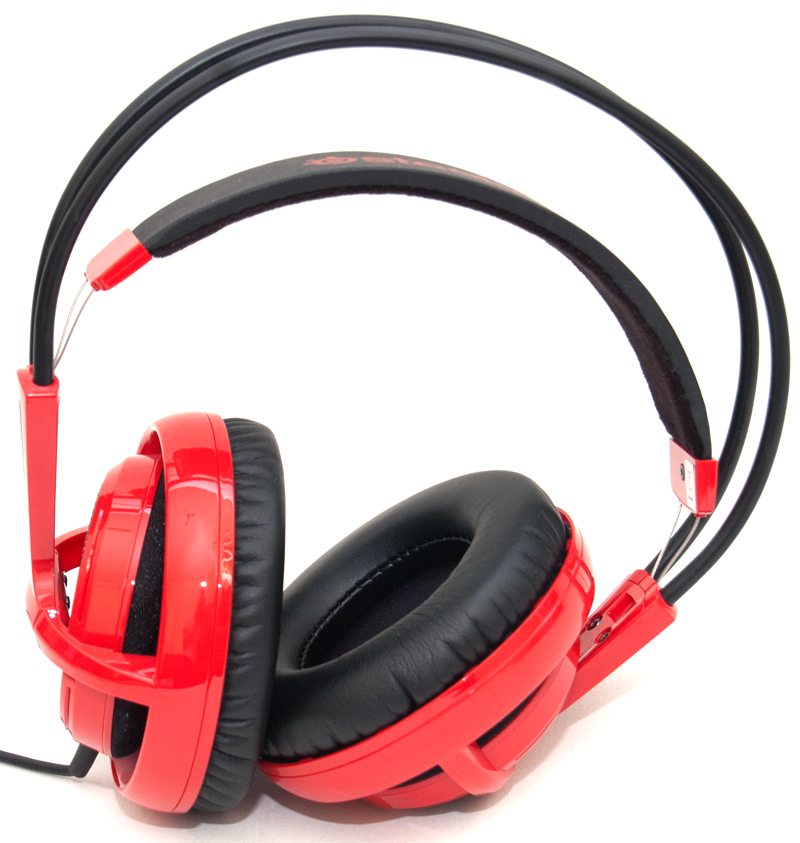 The outer headband floats above your head and offers a sturdy yet flexible frame that keeps the ear cups pinned snug to your head, while a soft headband is spring mounted and auto adjusts to your head size, allowing for a super tidy fit.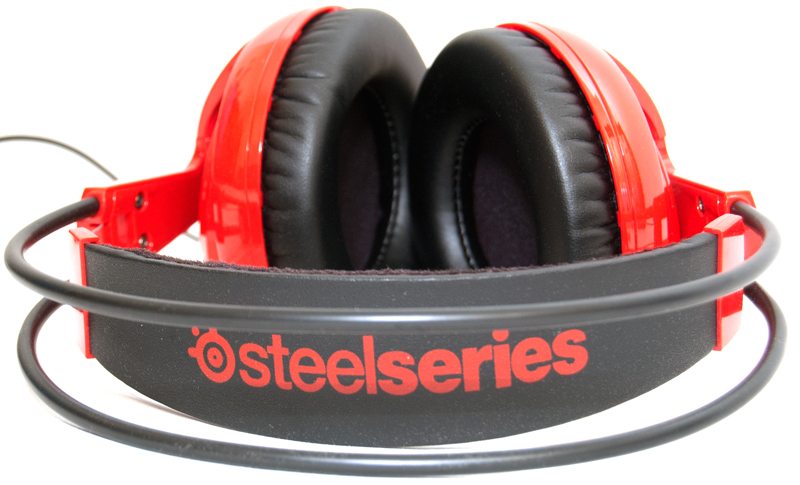 The back of the ear cups are really nicely designed and they don't stick out too much from your head like a lot of over-ear designs. There is some mesh on the back to allow the drivers airflow, but this also means that they will leak sound both ways, although this isn't necessarily a bad thing, it's a matter of preference more than anything.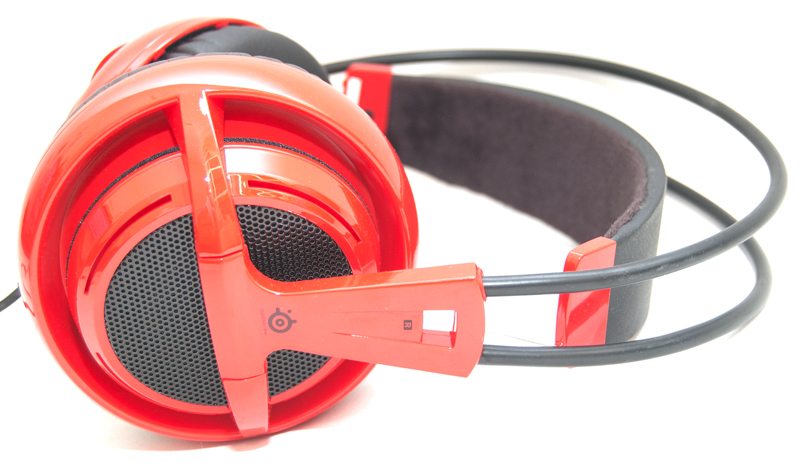 Tucked away in the left ear cup is a pull out boom microphone, which features a positional arm to allow you to find the best speaking position.
As you can see here, the microphone just pushes back into the ear cup and sits nicely out of the way.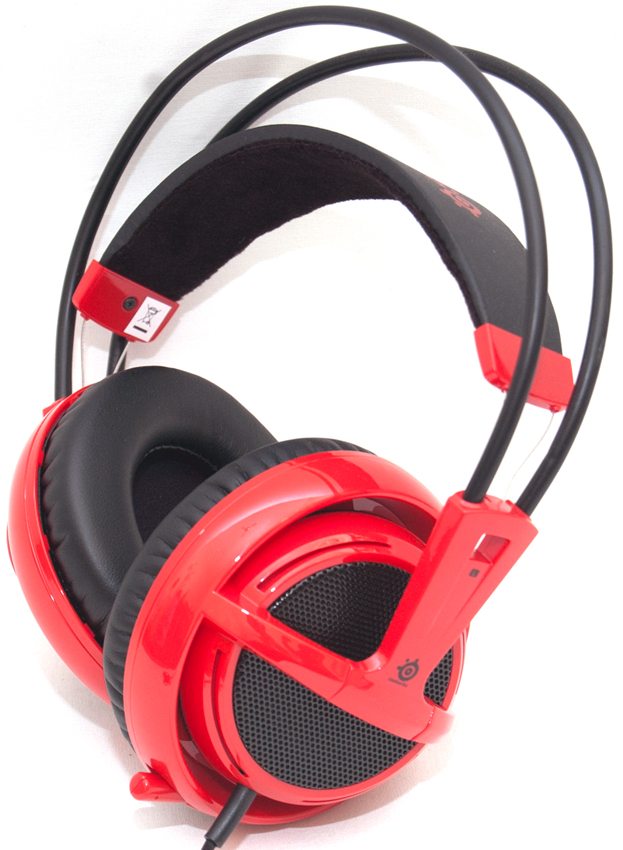 Setup & Installation
This part is super simple, it's a 3.5mm jack plug so it's compatible with just about any 3.5mm audio output you can think of. The microphone of course needs its own port so these will not work for chat on your console such as the Xbox 360 or PlayStation 3, but you should have zero problems connecting them to a PC or MAC. There is no extra software required and they take no more than a few seconds to set up after taking them out of the box.
Performance
Since this is a gaming headset I decided to fire up Mumble and Battlefield 3 for a few hours, get some team based action going on and really get into the depths of their performance in a few online matches. The drivers are seriously powerful and while they may lack the upper end punch of some USB powered headsets the power here really has to come from your soundcard or audio device and while I got very desirable results from my on-board audio, using a pass through device such as an AV Receive / Amplifier was even better, although it's worth pointing out that this would only benefit audio output and the microphone still needs to be connected to your computer.
Bass is really thick and Battlefield 3 is great at making headphones buzz and rattle when things get frantic, that wasn't the case here and the bass response is really clean while still being able to keep my chat audio and higher frequencies buzz free. There is a mid range warmth here too that gives some nice atmosphere and a great stereo width to the sound, but there is also a slight hollowness at the same time but the clarity and overall power of the drivers manages to cover that up pretty well. I found similar results when playing League of Legends, Skyrim and Shift 2, although if anything Shift 2 sounded the best of the bunch and the engine noises really had some aggression to them.
The microphone isn't incredible, but there isn't anything wrong with it either and it picks my voice up nice and clear without picking up too much background noise.
Music sounds especially good on these drivers and for those planning to just use them as headphones with an MP3 player or mobile device, you will not be disappointed, I feel the Siberia is a pair of great headphones first and a gaming headset second, which is really no bad thing.
Final Thoughts
The Steelseries Siberia V2 have a lot going for them, maybe more than most other headsets in this price range and while they're far from perfect, they're still very impressive. The audio reproduction in particular is definitely their strong point, while not the best I've heard in terms of gaming headsets it is still better than most headsets I've tested, with the only ones that are better generally costing £100 or more. Audiophile grade they are not but clear high tones, rich bass tones and no distortion at any volume may not sound like much to ask for, but it's often a basic thing that most headsets can't get right.
The microphone is pretty decent too and as I said before, it's nothing amazing, but it gets the job done. Which brings me to my other point, the Siberia V2 are great headphones with a fairly good microphone stuck on them and that's a great thing in my opinion as often you find the sound has been altered or some strange feature tacked on to suit a gaming audience only, but the Siberia V2 should suit any listening situation from death metal, classical music, indie or what ever takes your fancy really, but they'll do just as well for movies and wasting time on YouTube as they would being used in an eSports tournament.
It's important for headsets to be versatile and that's exactly what the Siberia V2 offers, but often you find that great performance within this budget range comes with a sacrifice in style and that really isn't true here either, the headset looks really cool and is incredibly comfortable to wear.
Of course it's not all perfect and there have been a few cost saving decisions here, the in-line controller works just fine but I fear it's easy to break, so too is the cable which is for the most part pretty standard. Now I don't mean to sound like a snob or anything but I personally prefer braided cables and tougher jack plugs, it's not terribly expensive to implement and it can often make or break the design overall, this headset would have been a lot better with the little details like that taken care of.
Overall though it's still a fantastic headset and a few minor build quality concerns are nothing you wouldn't expect in this price range, in fact the build quality is still better than most other rival products in this price range, so it really is a matter of perspective. I would normally offer this the editor's choice award for its great all round audio performance, but I think for that I would need to be 100% happy with the build materials and the wiring, yet I can't fault the headsets audio performance while gaming and for the money you can't get much better than this, which is why I am still happy to award our Gamers Choice Award.
Pros
Excellent design
Very comfortable
Great sound
Cons
Cable / In-line controller could be of better quality
eTeknix says: "We can see why the Siberia V2 headset is so popular, it's comfortable, offers great performance and its perfect for everything from music to gaming. Overall there isn't much more you could ask for much from a headset."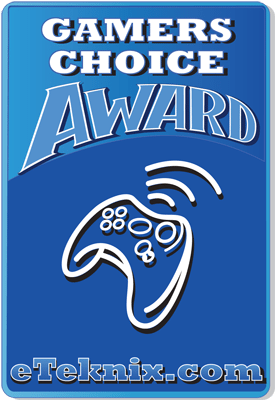 While the