SteelSeries Siberia V3 Gaming Headset Review
---
---
---
Peter Donnell / 8 years ago
Introduction
---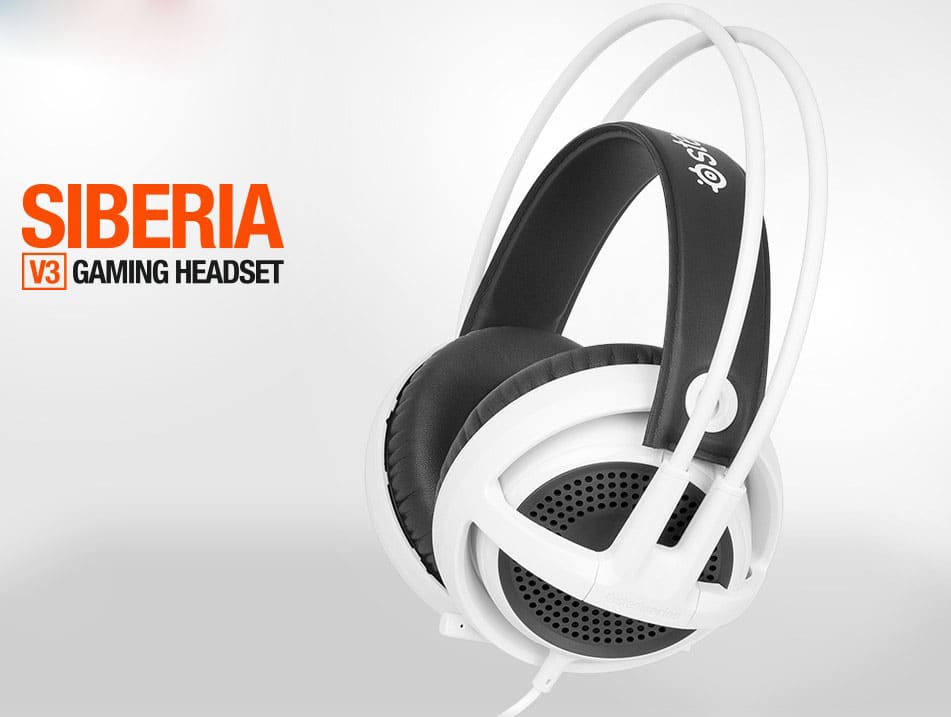 Today is a great day, as I finally get to take a look at the latest entry in the ever-popular Siberia gaming headset series. The original Siberia was widely regarded as a great headset, the V2 was and still is thought of as one of the best price vs performance headsets on the market and now we're at V3, will it continue the trend and be even greater than its predecessors?
As you can see from the specifications below, the V3 is equipped with all the basics. Good quality drivers, a unidirectional microphone and 3.5mm jack plugs; nothing extraordinary, but certainly everything you're likely to need.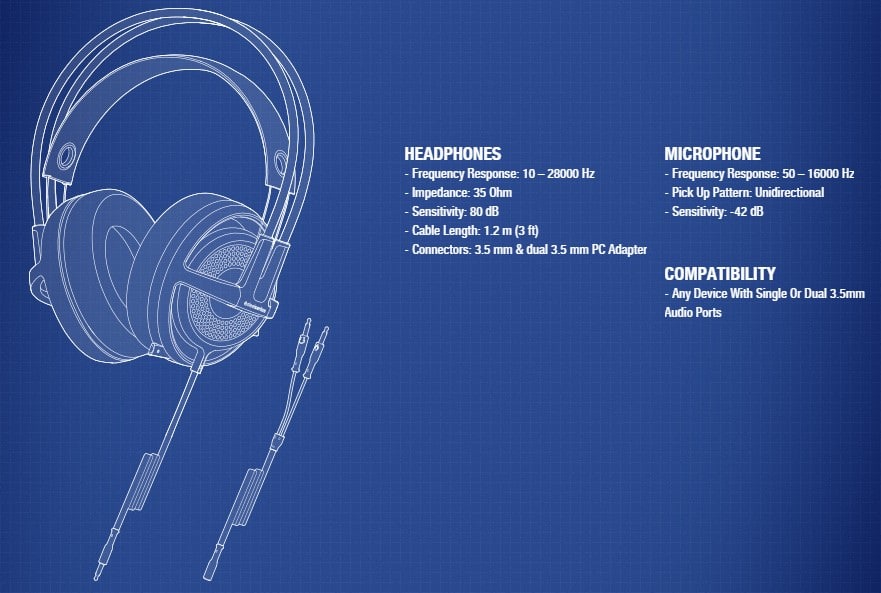 In the box, you'll find a small booklet to help you setup the headset, although it's not rocket science really. There's also a 4-pole to dual 3-pole 3.5mm adaptor; the V3 is compatible with mobile devices and desktop systems.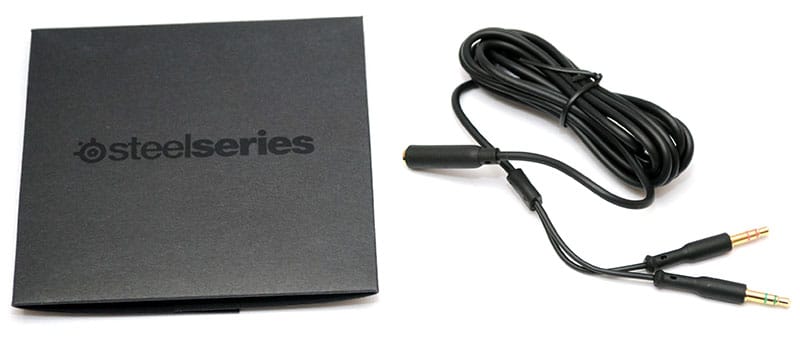 The headset its self comes hard-wired with a 4-pole cable, perfect for hooking it up to your MP3 player, tablet, smartphone or any other 3.5mm compatible audio output.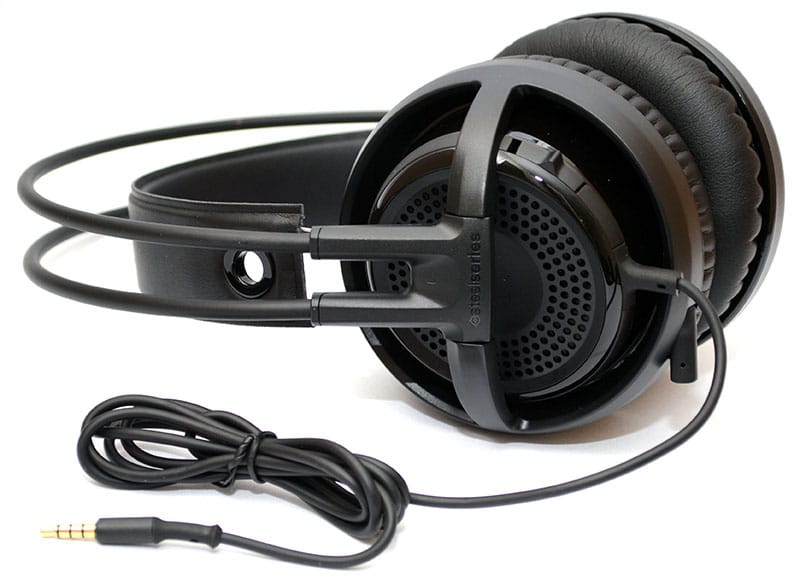 The back of the drivers have a nice finish to them with a mixture of gloss and matte plastics that feel durable, but incredibly lightweight. There's a pivot on the back of the ear-cup to help provide a closer fit over your ear.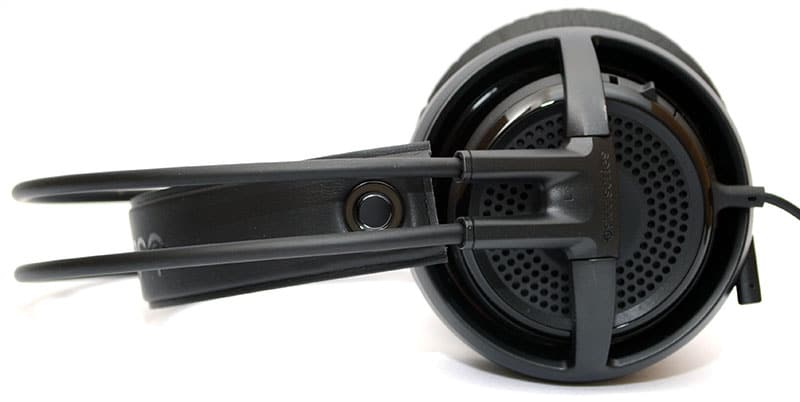 At the back of the left ear-cup, you'll find a small switch to mute the microphone, it comes with a raised section that makes it easier to find and toggle without having to take the headset off and look for it.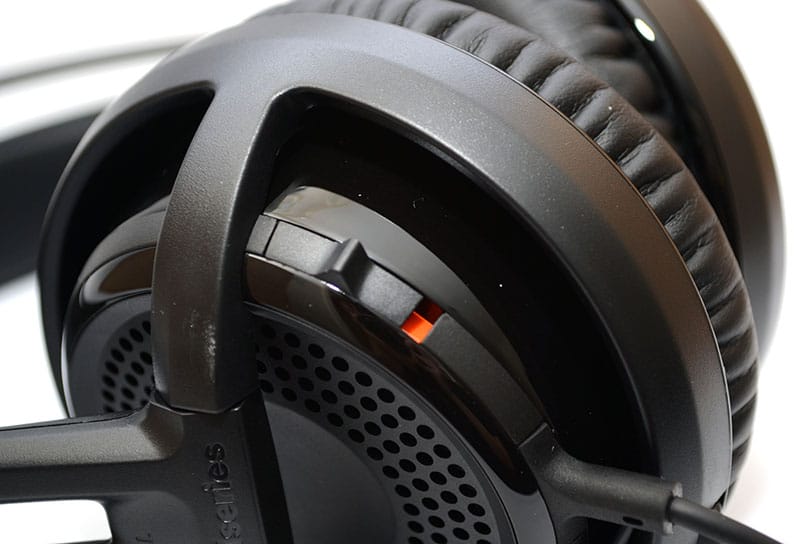 As with the previous Siberia headset, the microphone has a flexible boom and can be retracted back into the earcup; a nice solution to hiding the boom when you don't need it, without having to resort to a detachable one.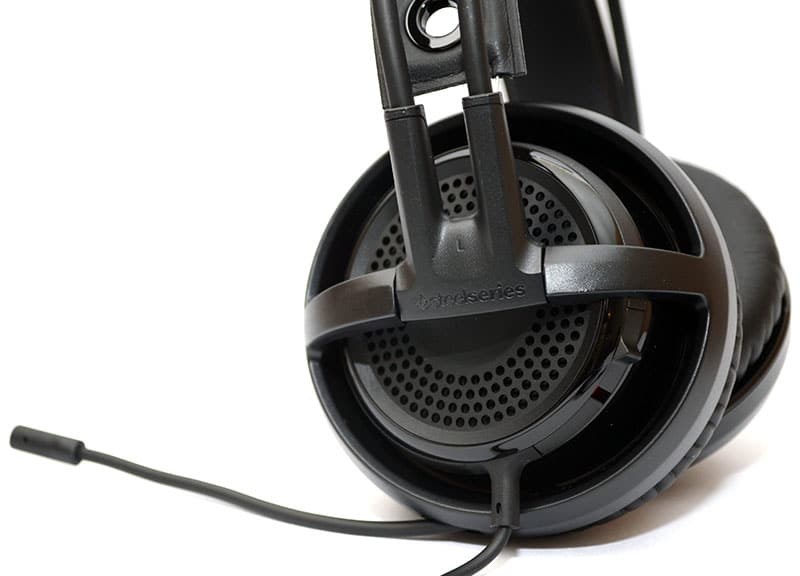 The microphone looks pretty straight forward,  but the pull-out/push-away design, combined with the flexible boom makes it really easy to find a comfortable speaking position.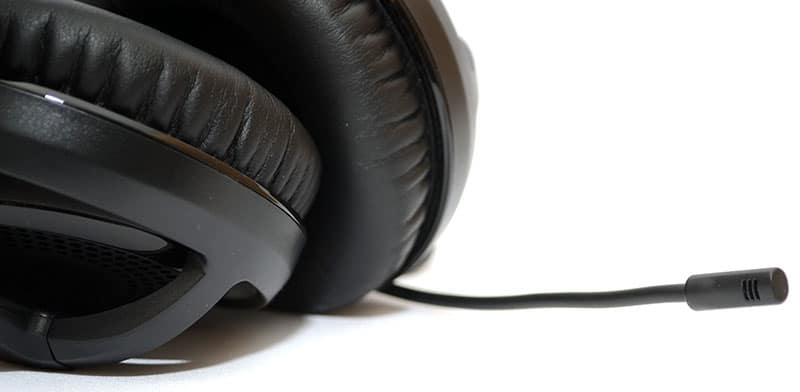 The headband is very similar to previous headsets in this range. Instead of a sliding headband, you have two fixed outer supports that help keep the headset clamped over your ears, while the soft inner section is sprung and will auto-adjust to your head size.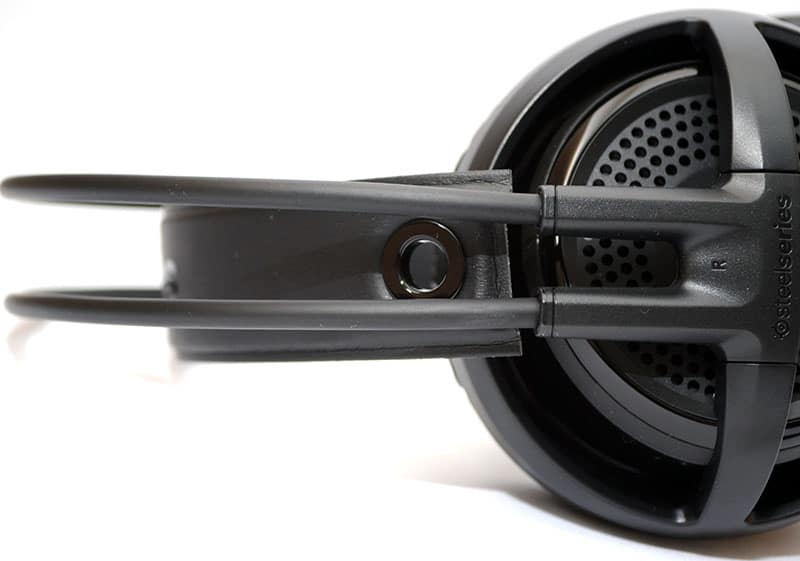 It's a really cool design, but it also helps cut out a lot of unrequired materials, which in turn helps reduce the weight of the headset.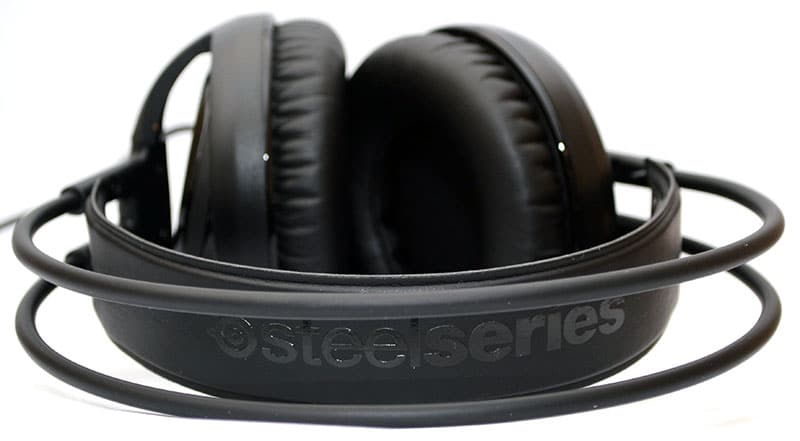 There's very little padding here, but since the inner band moves outwards, it still very comfortable to wear; more so than most headsets with thick padding.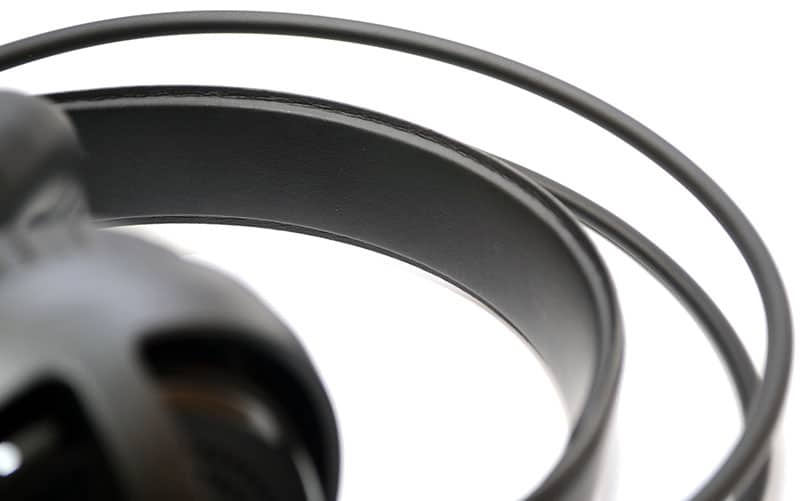 The springs are strong, but quite forgiving and it means you never need to adjust the headset; even when switching between users.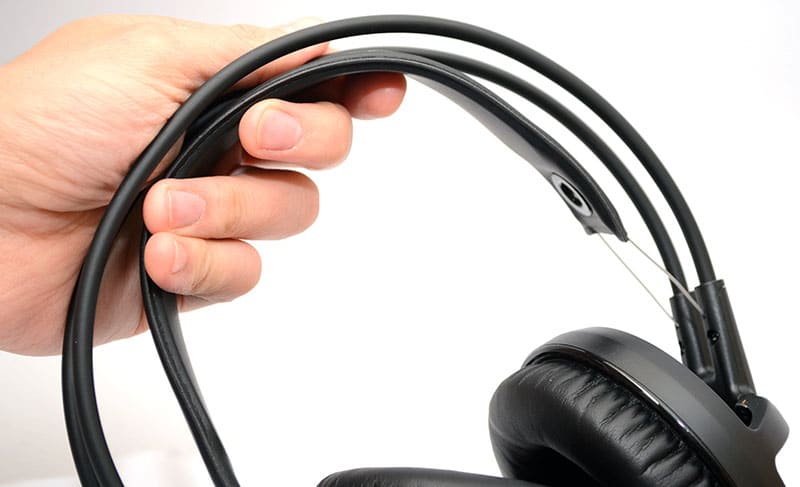 The headband design is durable but also very forgiving and you can put quite a lot of strain on it without any concern that it is going to break. This is good for those who plan to chuck the headset in their backpack and travel with it, as it's certainly not going to break anytime soon.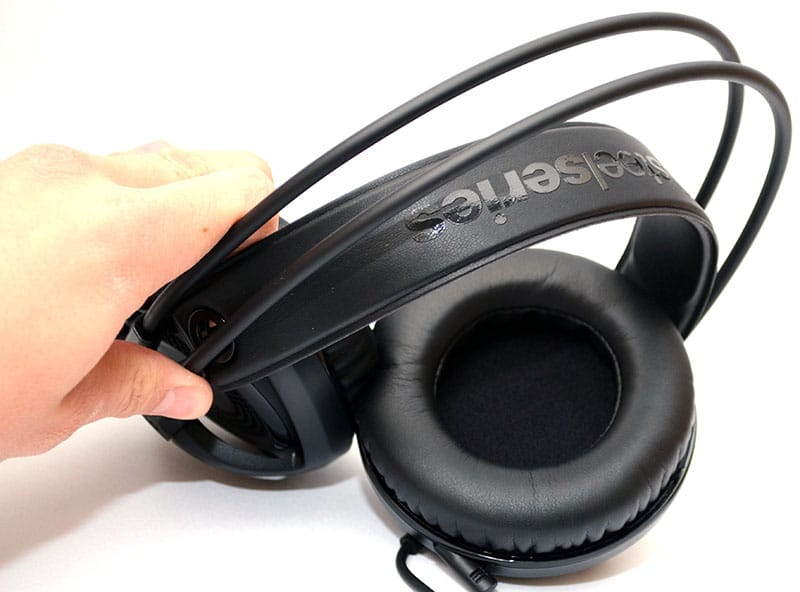 There's a soft leather padding on the ear cups that is comfortable to wear, but also provides a nice clean fit over your ears, blocking out a lot of unwanted external sound, whilst also keeping your personal audio from leaking.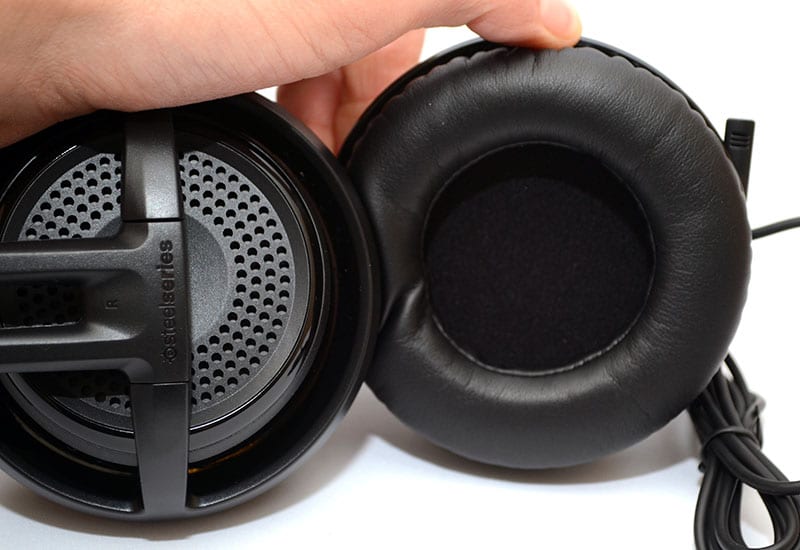 Overall, a very nice looking headset with great build quality and a lightweight design.