Story Develops – iPhone TLC and MLC Memory Tests
---
---
---
Chris Smith / 7 years ago

Yesterday we reported on initial tests of Apple's TLC and MLC memory capabilities. This was due to the news being released that Apple had disabled all TLC memory in various iPhone models due to a high failure rate – without any warning to consumers or word of a replacement.

Through these findings, we were able to determine that TLC is a much faster 'burst' option of flash memory. Greatly out performing MLC in the beginning to middle of a 'zero fill' test on a 64GB iPhone 6, but falling off majorly toward the end. The conclusion of this information is that TLC memory is good for opening applications quicker and processing small amounts of data, whereas MLC will provide you a steady rate of transfer or speed no matter what the task. If you're looking to run multiple applications at once – MLC is for you.

New data has come to light thanks to 'Gforgames' reporting on further findings where the TLC results are quite interesting. This goes to prove that you shouldn't always judge a product just one method of testing – look into it further before making a choice. A random fill test was completed, seeing random amounts of data poured into the same iPhone models as reported on yesterday, this time the results were significantly in MLC's favor – seeing a steady upwards curve in transfer speed, whereas TLC stayed consistent for the most part, with a slight decline toward the higher sized transfer files.

Following these results, they also reported that while these transfers were happening, memory usage of each device was quite interesting. Below you will see a MLC operational phone pouring most of it's resources into the data transfer (left image). This is comparable to the TLC alternative which you can see has over 200mb of inactive memory sitting idle (right image).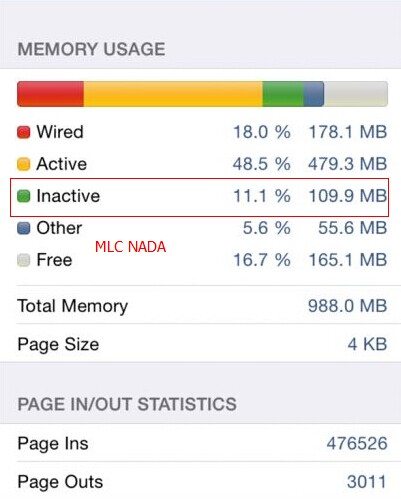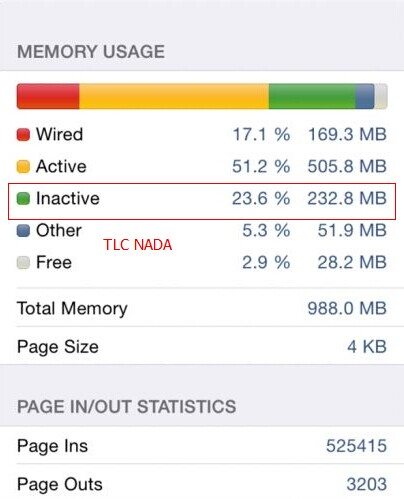 We will continue to report on these findings as the story develops.
Images courtesy of Chiphell