Streets of Rage 4 Is Announced With Trailer!
---
---
---
Mike Sanders / 4 years ago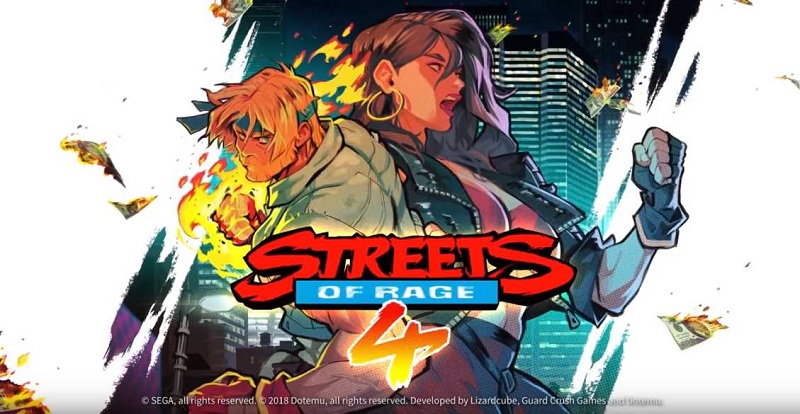 Streets of Rage 4 Is Announced
It's been a long time since we've had a new game in the Streets of Rage series. Technically speaking, it's been nearly 25 years now since the 3rd game was released and since then Sega had largely left this franchise out to pasture. Side-scrolling beat-em-ups were no longer the thing any more.
We do, however, have some excellent news for fans of the series! A brand new sequel is currently in development and with it, a trailer has been released!
Good Team Working On It!
The game is currently being developed by Lizardcube. This is the team that brought us the excellent Wonder Boy: The Dragons Trap last year and as such, there is at least a fair amount of early optimism that this game might be at least equally as good.
What Do We Know So Far?
In terms of the game, we actually know very little. The game seems to be replicating the style used in Wonder Boy as in an animated style of fighting. In addition, at present, it only appears that there are 2 playable characters. Fans of the series will be familiar with the format of usually having 3 protagonists.
We don't even have a release date yet for Streets of Rage 4, although it is optimistically suggested it might release before the end of the year. In addition, we don't even know what this will release for. PS4, Xbox One and PC seems likely. As such, for a retro-return, this could be quite excellent!
There is a little irony in the fact that Sega initially published both the original Wonder Boy and Streets of Rage series, yet they have absolutely nothing to do with this new release (or indeed the Wonder Boy remake) – You can make of that what you will!
What do you think? – Let us know in the comments!