Study: Android Fans are More Dateable Among Other Findings
---
---
---
Chris Smith / 9 years ago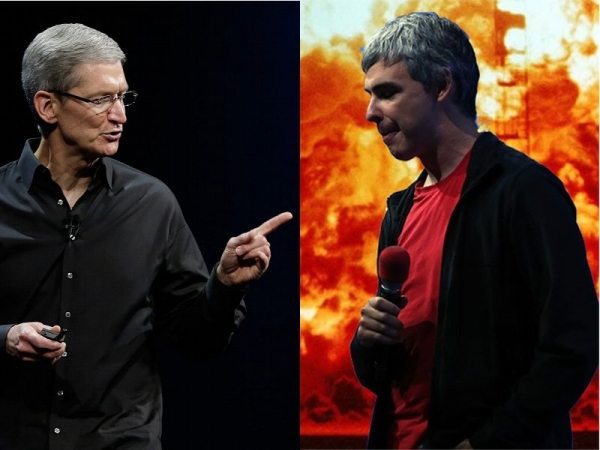 Are iOS and Android users really that different? Well, according to British market research firm YouGov's latest report – they claim that Apple users are reportedly "smart, funny and confident" but also can be self-described as having a "lack of control, self-willed tendencies and are insecure".
I know exactly what you're thinking – "Lack of self control". 'Apple drones' comes immediately to mind – a commonly used name by Android fanatics to label those who like to purchase the latest Apple tech upon release, no matter what the features, pricing or limitations may be.
YouGov has also published reports on the differences between these members of the public having a sway toward different brands, celebrities, teams and music – but for now let's focus on the basics. Their studies further concluded on average, Apple users have more spare spending money and rank within a higher 'social hierarchy' than Android users. Apple inclined consumers have been reported as mostly Beyonce fans, compared to Android lovers preferring Olly Murs, alongside reports that iPhone owners are more likely to support the right in political debates, when compared to the more-left inclined Android population.
The 'average' iPhone user has been listed as a female in the range of 25-39 years old, nestled within the middle to upper class society and likely working within media publishing and marketing. They've also said this user is likely to live in London or some of the UK's most prosperous coastal areas including central or southern Scotland. She is also said to have more than 1,000 GBP budget spare per month for spending on goods such as technology offerings.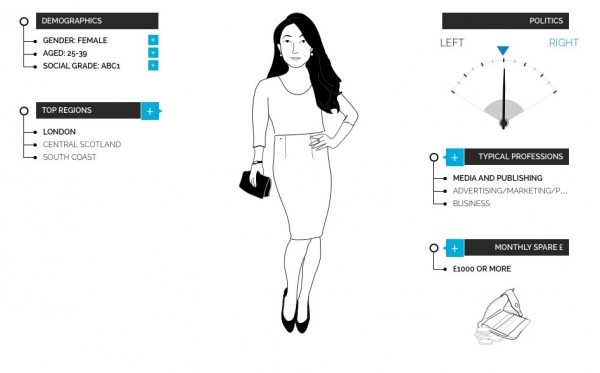 This is a rather heavy contrast to Android users, who are reported as living in poorer areas of the UK and listed as a young man aged 18-24. He may have serious leftist tendencies and is pursuing employment in the IT industry, journalism, publishing, energy or utilities. He's could be experiencing a career low point and have less than 125 GBP a month budget spare.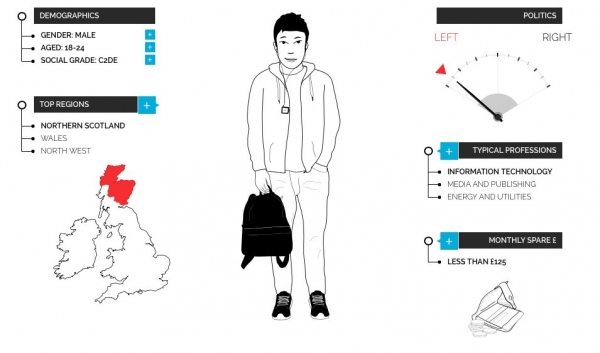 They even went as far as to list food preferences, listing Apple inclined people to enjoy some grilled cheese or spicy nachos, whereas Android fans are likely to dine on some roasted pigeon – which comes as a surprise as this food is a much more expensive option.
Take it as you want, this study of UK citizens has been developed across real life data – we're sure that it will give Android and Apple users alike much more to fuel their constant bickering. Meanwhile, those who simply don't care enough to argue will enjoy their lower blood pressures.
If you're keen in seeing some more of the data and have a translation program handy, you can see the information here.
Images courtesy of Chiphell