Study Shows 20% Of All Transactions Were Generated By Mobile Purchases
---
---
---
Gabriel Roşu / 9 years ago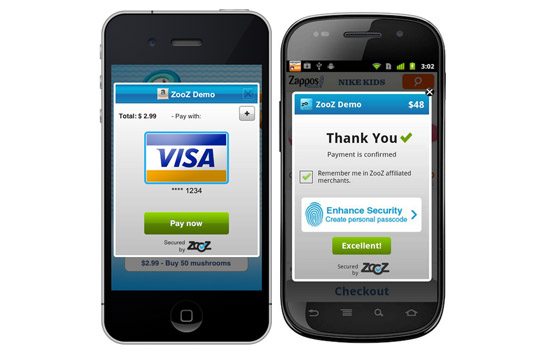 It appears that payments made with mobile devices such as smartphones and tablets rose 55 percent over last year, reaching a total of 19.5 percent of all transactions processed worldwide in December by Amsterdam's Adyen.
The most used devices that generated the reported numbers were, of course, Apple iPads and iPhones. The iPad accounted for 41 percent of mobile transactions during the busy September to December holiday shopping period, while the Apple iPhone took the second spot with 31.6 percent of mobile-payment transactions, having Android smartphones stand at 20 percent and Android tablets at just 6.6 percent. Microsoft Windows Mobile and BlackBerry devices each accounted for less than 1 percent.
Adyen saw iPhone's share drop from 68.5 percent in April 2013 to 60 percent in December, while Android devices rose from 30.7 percent to 38.6 percent. The shift is said to be due to the increasing numbers of Android devices, particularly those from Samsung.
This trend in payments made via smartphones and tablets will influence how merchants design payment pages, Adyen points out, adding it's worth noting that tablets are the preferred mobile device among shoppers now for more high-transaction purchases.
Adyen processes over 250 payment methods, including Visa, MasterCard and American Express, and 187 currencies on six continents, for a total of about $14 billion in payments, and its customers include Groupon, Mango, KLM, CityJet, and Vodafone. The outfit's analysis covered industries that include travel, retail, ticketing, gaming, and digital goods.
In retail, individuals are said to be spending more on average through payments made on tablets than PCs. Roelant Prins, chief commerce officer at Adyen, said it's vital for merchants to keep up with the evolution of mobile devices and consumer behavior and use this knowledge strategically in their planning.
Thank you PC World for providing us with this information