Super Flower Leadex Platinum 1000W Supply Review
---
---
---
Ryan Martin / 8 years ago
Introduction & Packaging
---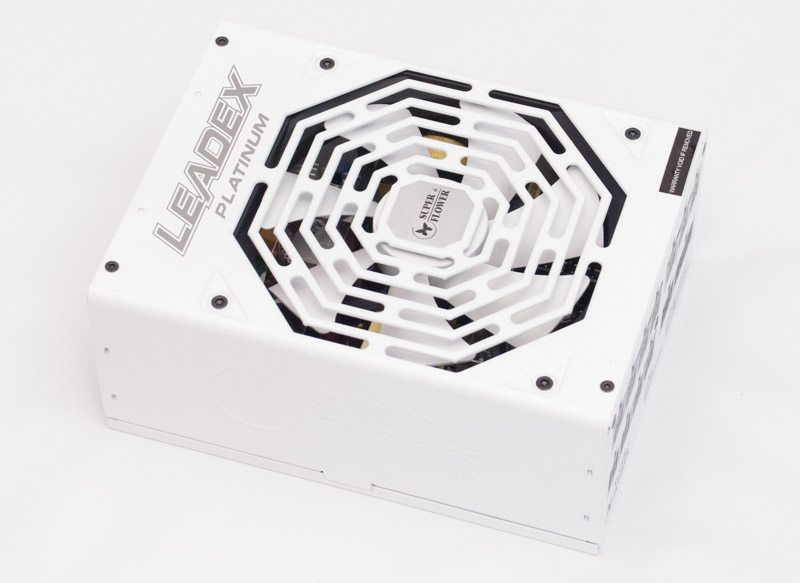 The brand "Super Flower" still doesn't hold as much weight as other big brand names in the power supply industry, like Delta Electronics or the incumbent Seasonic. However, Super Flower have always been at the cutting edge of power supply technology and were among the first power supply vendors to bring an 80 Plus Platinum rated power supply to the consumer market. While Super Flower are best known for working with EVGA they have decided that they also want to go at it alone, like Seasonic they OEM produce power supplies for other brands and also sell their products independently. Today we are examining Super Flower's top-end Leadex Platinum series and we have the 1000W model. What's so interesting about Super Flower's Leadex Platinum series is not just the beautiful aesthetics and innovative features but also the fact Super Flower are so much more competitively priced than equivalent units from the likes of Seasonic (sold under various other brand names) and from Delta (sold mainly under Antec).
Those unique features include universal modular connectors and a hybrid fan mode with two different modes of operation. Not to mention the unit is fully modular with all black cables, LED lighting, has a beautiful all-white powder-coat finish  and boasts incredible 80 Plus Platinum efficiency. The best bit really is the price but we'll save the best bit until last so stick around until the end!
Packaging and Contents
Right away I'm going to have a quick moan: everything is white. Apologies for the difficult in picking up the product and its packaging because of this, sadly I did not have a black background. Anyway, so as we can see the packaging carries through the same white theme that the power supply has. The key selling point is obviously the 80 Plus Platinum efficiency which is presented on the front of the box as well as in the product's naming.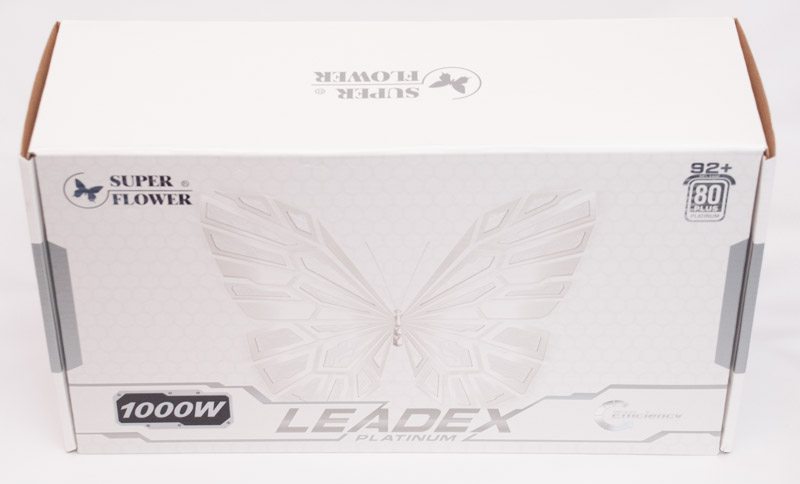 The back of the box details the internal components used and information about the ECO Intelligent Thermal Control System. What this effectively means is that the fan speed is relative to the internal temperature of the power supply, the fan will only spin up when cooling is needed. This is a much smarter implementation than doing fan speed relative to PSU loading, the amount of load can only ever be a proxy for heat: you can assume that at 40% the heat level will be X but with the Super Flower implementation there are no predictions or assumptions: it is all temperature driven. Ultimately this means quieter operation as you don't have to factor in a margin of error and climate variability which often sees power supply fan profiles set too aggressively.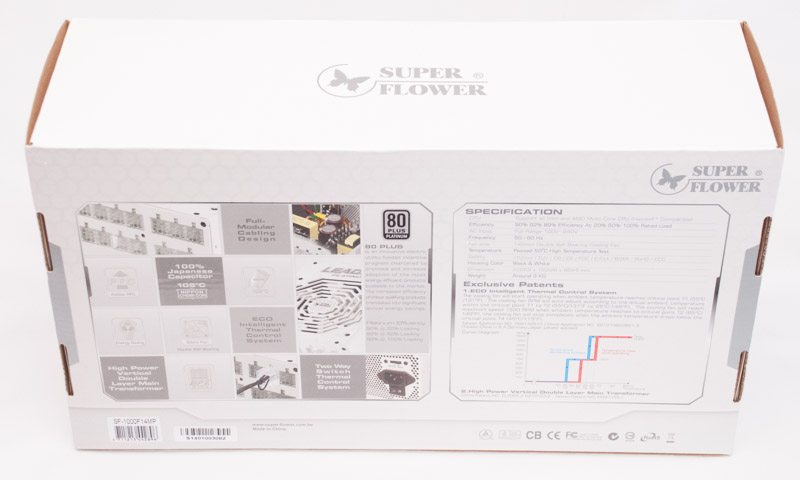 The included package gives you a power cable, four black thumb screws (nice touch!) and a user manual.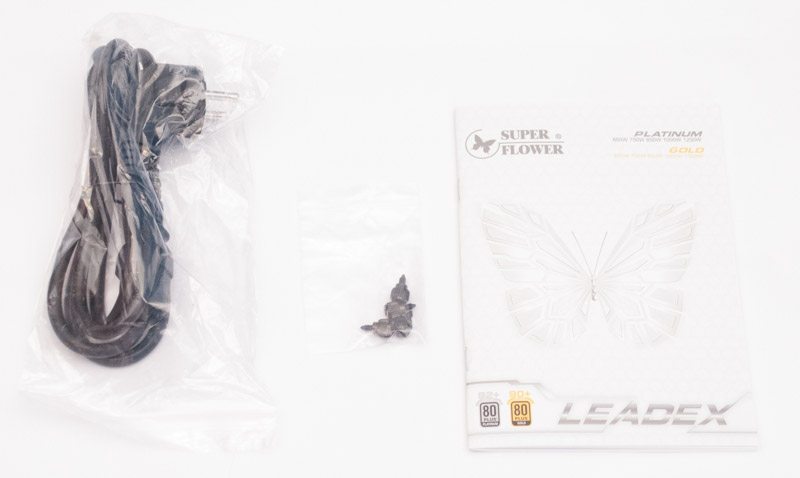 They also present the main event in a nice cloth bag with a string tie, unnecessary yes but a nice touch nonetheless.