Super Mario Bros. Anniversary Watch Costs $18,950
---
---
---
Alexander Neil / 7 years ago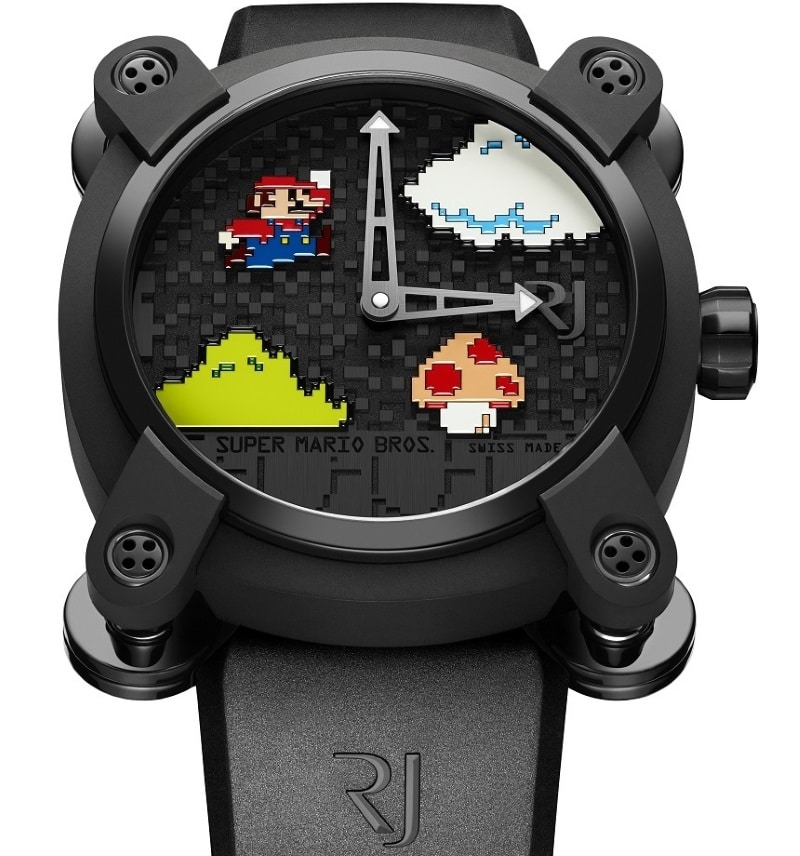 A lot of people are fans of Nintendo and their flagship character, Mario. And while the Super Mario Bros. franchise is currently celebrating its 30th anniversary since the original game released in Japan on the 13th of September 1985, luxury watch maker, Romain Jerome are showing their appreciation with a limited edition watch dedicated to the portly plumber himself. But with a price tag of $18950, Mario fans will have to consider just how much they love Mario enough to put him on their wrists.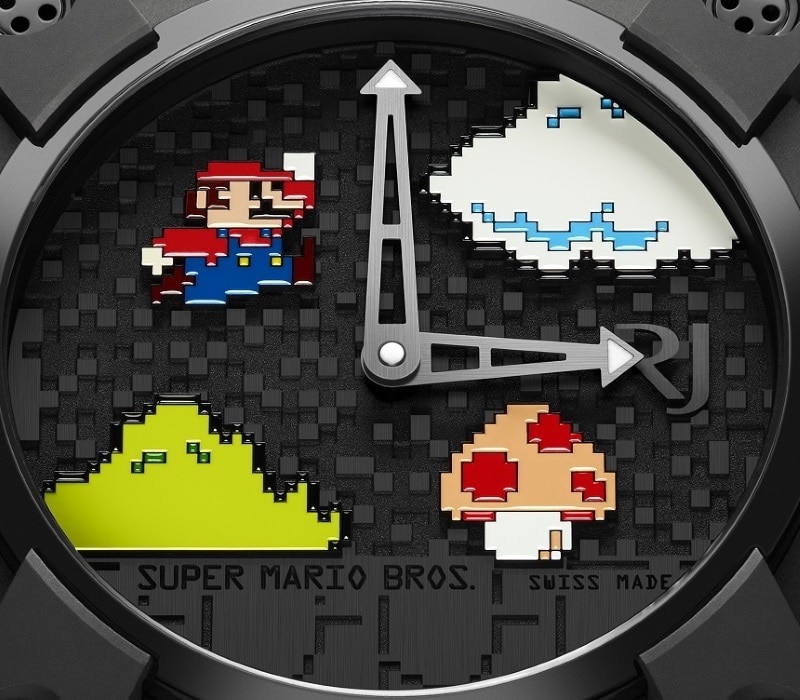 Romain Jerome are no strangers to producing classic game themed watches, with Space Invaders, Pac-Man and Tetris watches already under their belts. They also put a lot of effort into properly replicating the pixellated style of the old games, making use of a 3 layering technique to accurately recreate the figure of Mario, as well as a mushroom, bush and cloud, all rendered brightly coloured using enamel. The watch isn't quite fancy enough to add motion to the figures, but they are an impressive recreation nonetheless. The ensemble is all wrapped in a 45mm case of black titanium, with large lugs allowing the strap to move comfortably.
For those of you undeterred by the price of this retro-gaming timepiece, you'd better hurry, only 85 watches will be produced. You'd better move fast if you really want Mario on your wrist.
Credit to Romain Jerome