SuperMicro C7H170-M (LGA 1151) Motherboard Review
---
---
---
John Williamson / 8 years ago
Introduction
---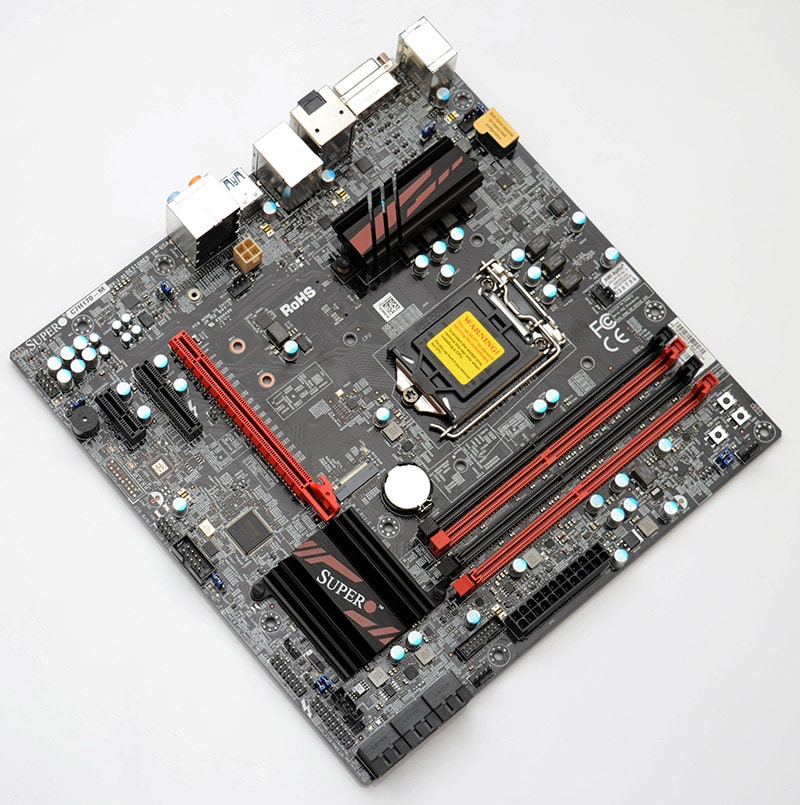 SuperMicro might not be the most recognizable name among enthusiasts with the likes of MSI, ASUS, Gigabyte and other household brands being the logical choice for consumers. However, their pedigree is unparalleled when it comes to stability and creating the best server solutions available today. As a result, I'm always overjoyed to test any SuperMicro motherboard and see this level of expertise move into other markets. Slowly but surely, SuperMicro appears to be targeting the gaming audience and releasing visually appealing products with an impressive range of features.
Approximately two months ago, we reviewed the SuperMicro C7Z170-SQ and felt it offered excellent overclocking functionality for extreme usage scenarios. In contrast to this, today's review sample is built on the H170 chipset which theoretically disables any chance of frequency boosts. However, recent evidence shows that BCLK overclocking can be attained on non-K series CPUs and H170 motherboards via a BIOS update. The C7H170-M has been proven to allow for BCLK adjustments and huge overclocking headroom using high-end cooling apparatus. Clearly, we're not going to change our testing CPU to keep the results fair. Although, I'm fascinated to see the maximum frequency on a H170 motherboard and see how close it gets to traditional multiplier overclocks.
Specifications
Packing and Accessories
The SuperMicro C7H170-M comes in a gorgeous box which evokes a sense of luxury. Its design is simplistic while being extremely unusual and looks stylish. I'm incredibly fond of bold cut-out for the lettering which makes this particular product stand out.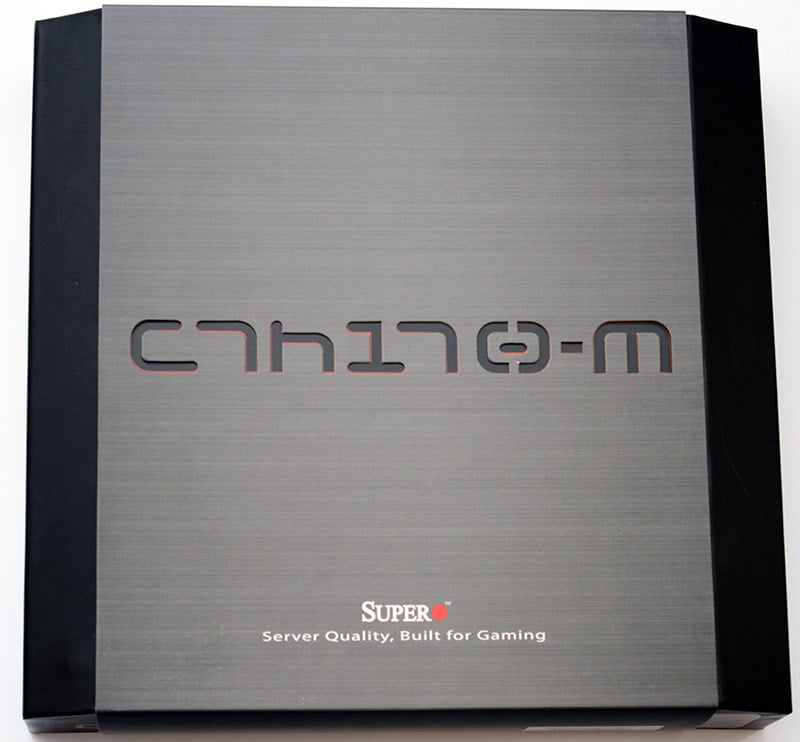 On the rear, there is a detailed overview about the motherboard and its core specification.
The package is quite barebones and comes with a layout diagram, I/O shield, driver disk, M.2 screws and server-style SATA cables. Please note, the included technical sheet also helps with the rudimentary installation procedure. Although, it's much less detailed than other vendors. Nevertheless, this shouldn't pose a major problem, and I don't expect the type of customer purchasing a SuperMicro product to have limited experience in system building.