Supermicro H11SSL-i (SP3 EPYC) Server Motherboard Review
---
---
---
Bohs Hansen / 3 years ago
Introduction, Specifications, and Packaging
---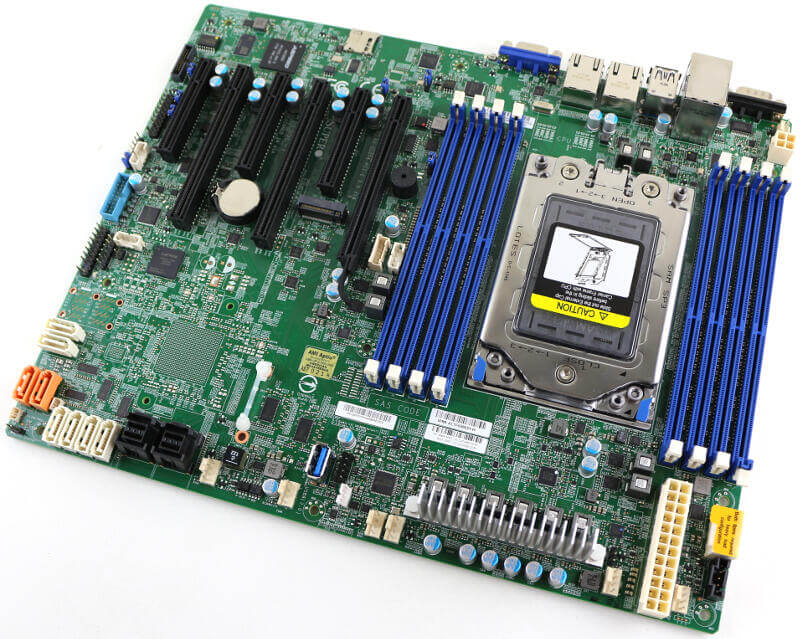 Today it is time to take a closer look at another server motherboard out of the house of Supermicro. Supermicro builds some amazing servers and motherboards, so I have no doubt that it will be a pleasure. As always. I'm taking a closer look at the H11SSL-i (Product Link) server motherboard which is designed for the EPYC SoC processors.
Supermicro H11SSL-i Server Motherboard
When we think of servers, we often think of huge datacentres full of racks of servers. But that isn't always the case. Supermicro's H11SSL-i comes in a standard ATX form factor which makes it easily deployable everywhere. You can grab any off-the-shelve chassis and build yourself a kickass server.
The motherboard supports AMD's EPYC 7000 series of processors with up to 32 cores. That's also the type of CPU I'll be using to test it: a 7551P. The board has 8 DDR4 DIMM slots with support for up to 1TB registered ECC memory. The 8-channel design will help a lot of with memory-intensive applications and you can run up to 2666 MHz speeds here. AMD's EPYC series are System-on-Chip design, so there's no need for a chipset to add functionality.
The motherboard also comes with IPMI for remote management thanks to the onboard ASPEED AST2500 controller.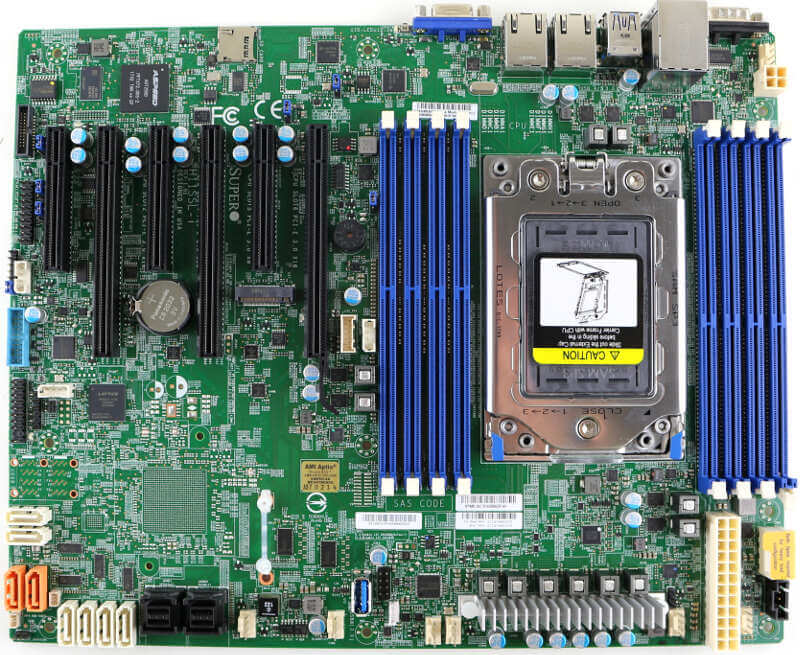 Expansion Slots
One of the EPYC strongpoints is the number of available PCIe lanes. There's no need to compromise anywhere which is why the H11SSL-i comes with three PCI-E 3.0 x16 and three PCI-E 3.0 x8 slots. The M.2 slot is also a PCI-E 3.0 slot with four lanes. Best of all, thanks to all the available lanes, there's nothing shared or limited by the use of other parts.
Storage Options
It's no secret that I'm looking closer at the storage options whenever I can, after all, it's how all this reviewing started for me. The H11SSL is extraordinary here where it offers a lot of flexibility.
You can connect up to 16 SATA3 drives to the motherboard. But it isn't a traditional setup with 16 ports next to each other. Instead, there are 8 normal SATA ports and 2 Mini-SAS HD ports. The latter two can be used for 8 SATA3 drives or 2 NVMe drives.
Among the standard SATA3 ports are two with SATA DOM support which will be perfect for small plug-in OS drives.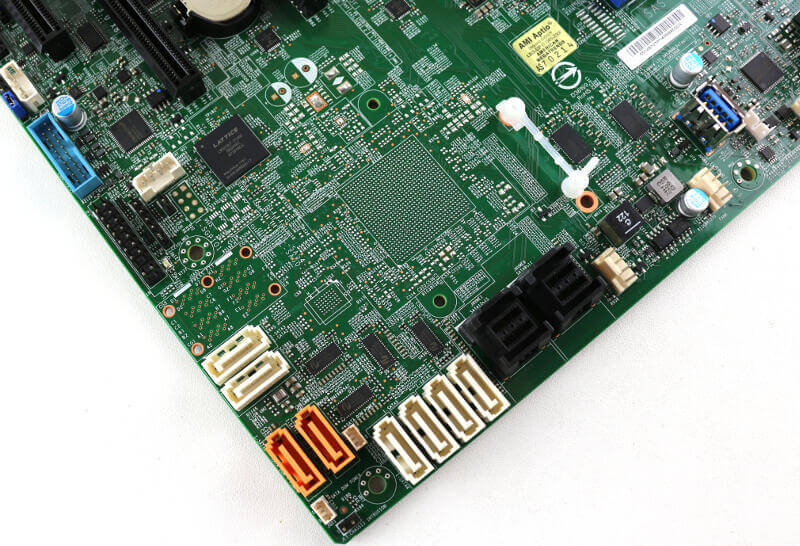 Network and USB Connections
The Supermicro H11SSL-i comes with an expanded but basic network connectivity. There are two Gigabit Ethernet ports which can be linked. You can either use them as failover or to level out the bandwidth and gain 2Gbps throughput.
There's a third Gigabit Ethernet port, but that's for the IPMI. This motherboard, as so many other Supermicro boards, comes with its own IPMI 2.0 controller. The ASPEED AST2500 controller offers direct video output through a D-Sub VGA port as well as remote management with virtual KVM.
USB ports are important for a lot of setups, and you get a lot of them here too. There are five USB 3.0 ports in total. Two on the rear IO, two via header, and one onboard Type-A. There are four USB 2.0 ports also. Two of them are on the rear IO and another two can be connected through a header. There are no USB 3.1 ports or headers on this motherboard, so if you're looking for those, you'll need an add-in card. Luckily there are enough available PCIe slots for that.

So Many OS Drive Options
It is clear from the above that there are a lot of options when it comes to your OS drive when using the Supermicro H11SSL-i. Which you pick will highly depend on your type of setup and operating system. Among the options are standard SATA drives and SATA DOMs, as well as M.2 and PCIe NVMe drives. But that's not all. There's also an onboard USB Type-A header for standard USB drives and an onboard microSD card slot.
The last two, the onboard card slot and USB port can also come in handy in a lot of other situations such as driver storage and off-type file systems needed for various hardware flashing.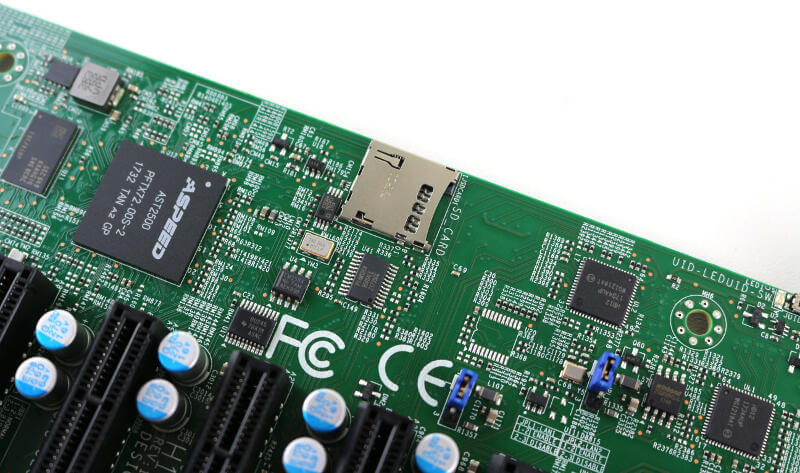 Onboard Audio and Video Features
There's no onboard audio on the H11SSL-i motherboard, which is logical as it is a server board. There is no need for an audio card here. However, there is onboard video thanks to the AST2500 IPMI. Besides the obvious advantages of IPMI, you also get the ability to build your system without a GPU, thus a saved expansion slot which can be used for other hardware instead.
Additional Features and Connections
There aren't a whole lot more connectors, but there are a few. You get a COM port on the rear IP as well as a TPM 2.0 header. There are also 7 fan headers, so it won't be a problem to keep your high-end server cooled and working at optimal temperatures.
Supermicro motherboards always offer up a great hardware health monitoring. This includes all these areas:
CPU
Monitors CPU Core Voltages, +1.8V, +3.3V, +5V, +5V standby, +3.3V standby
CPU switching voltage regulator
Supports system management utility
VBAT
FAN
Up to 7-fan status tachometer monitoring
Up to 7 4-pin fan headers
Dual Cooling Zone
Status monitor for speed control
Pulse Width Modulated (PWM) fan connectors
Temperature
Monitoring for CPU and chassis environment
CPU Thermal Trip Support
Thermal control for 7 Fan connectors
I²C Temperature Sensing Logic
LED
CPU / System Overheat LED
Other Features
Chassis Intrusion Detection
Chassis Intrusion Header
UID
Feature Highlights
Supports AMD EPYC 7000-series Processors
Up to 1TB ECC DDR4 memory
16x SATA/8x SATA and 2 NVMe drives as well as M.2 22110 Support
Onboard USB 3.0 Type-A and mircoSD slot
IPMI 2.0 and onboard GPU through ASMEDIA AST2500
Standard ATX Form Factor
Package and Accessories
The package content and accessories will depend on the version you purchase. There is the bulk package where the motherboard comes with 2 SATA cables and an IO shield. Then there's also the retail package which includes six SATA cables instead of two and a Quick Reference Guide.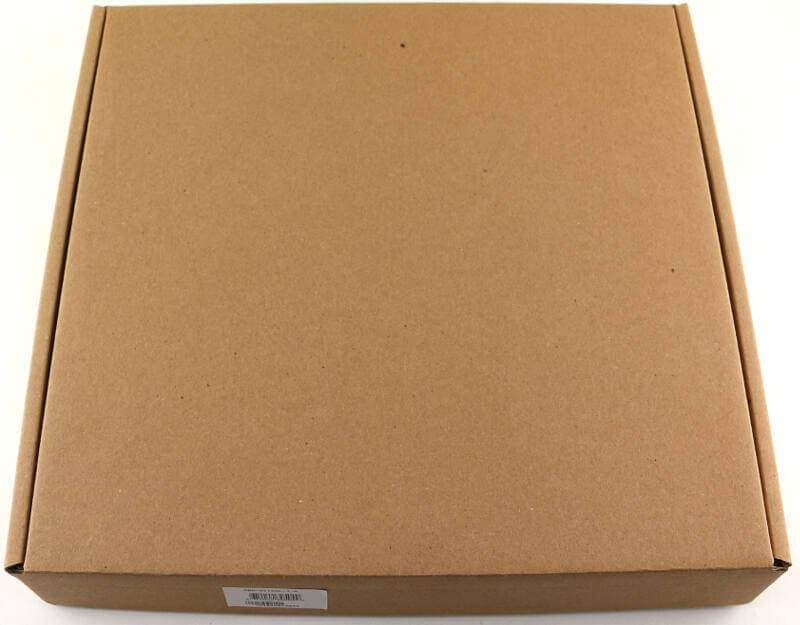 However, as a reviewer, I don't always get either. I really only need the motherboard itself for the review, and that's the only thing I got this time. The only identifying marks on the plain brown box is the tiny label with the product information.