Supermicro Intel LGA 1151 Kaby Lake Motherboards Pictured
---
---
---
Samuel Wan / 4 years ago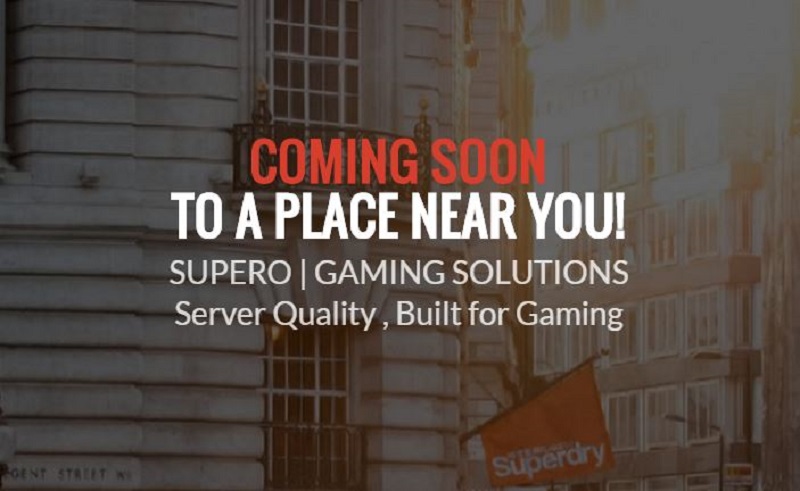 With just about two months to until desktop Kaby Lake arrives, more leaks have started to pop up. As part of the new 200 series platform, Intel is releasing the Z270 and H270 high-end chipsets. Now the first motherboards have been pictured from Supermicro's SuperO brand. While Supermicro is more focused on the professional and enterprise markets, their SuperO brand is gaming oriented.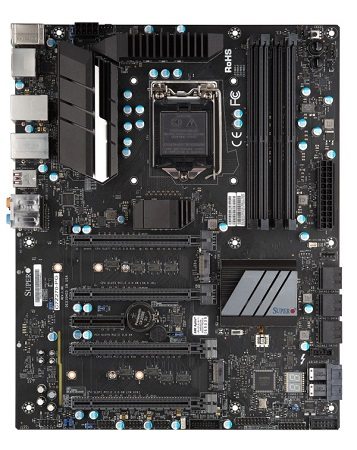 Supermicro currently has 4 different boards under their SUper0 brand for the 200 series. First up we have the C7Z270-CG. This is a black and green full-size ATX design with a focus on overclocking. To this end, we're getting a beefy PWM heatsink along with hardware power and reset switches along with a BIOS code readout display. In addition to te usual SATA, we also have two M.2 and two U.2 connectors.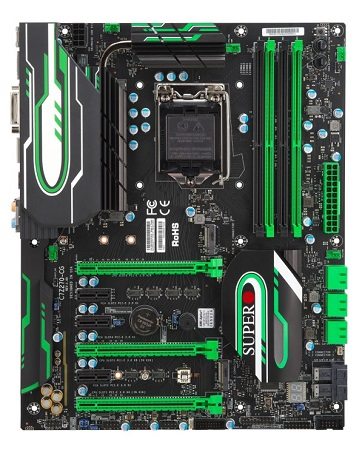 Next up, we have the C7Z270-PG which is a silver and black gaming oriented board. There are plenty of expansion slots for GPUs with 4  PCIe 3.0 x16 slots, almost certainly enabled by a PLX chip. You also still get the BIOS readout as well as 2 M.2 ports.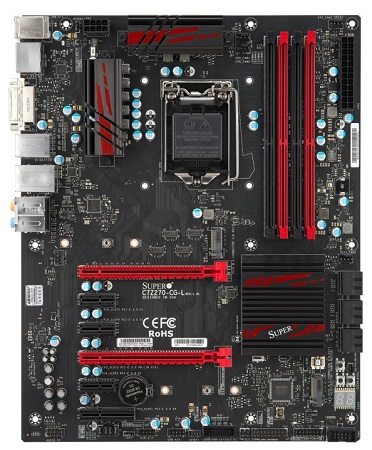 Moving along we have the C7Z270-CG-L with the classic black and red color scheme. While it features just 2 PCIe 3.0 x16 slots, it still manages to boast a 7+1 PWM with a heatsink. You also get 2 M.2 slots as well as hardware power and reset buttons as well as a BIOS readout.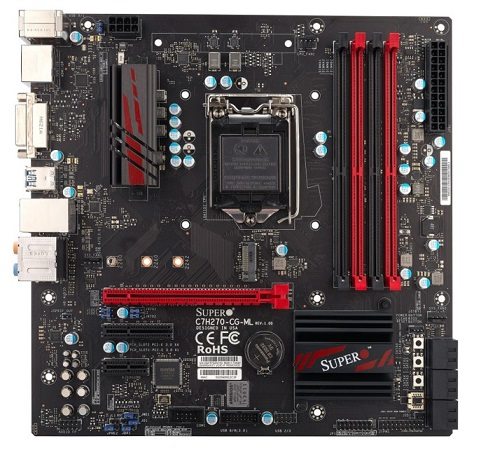 Last of all we have the C7H270-CG-ML with the same black and red scheme. This board is the only one using the H270 chipset and comes in the smaller mATX form factor. While you can't SLI or Crossfire, you still get the hardware control buttons. Hopefully get get more details about the new platform in the weeks to come.