SureFire Hawk Claw Mouse & Silent Flight Mouse Pad Review
---
---
---
Peter Donnell / 1 month ago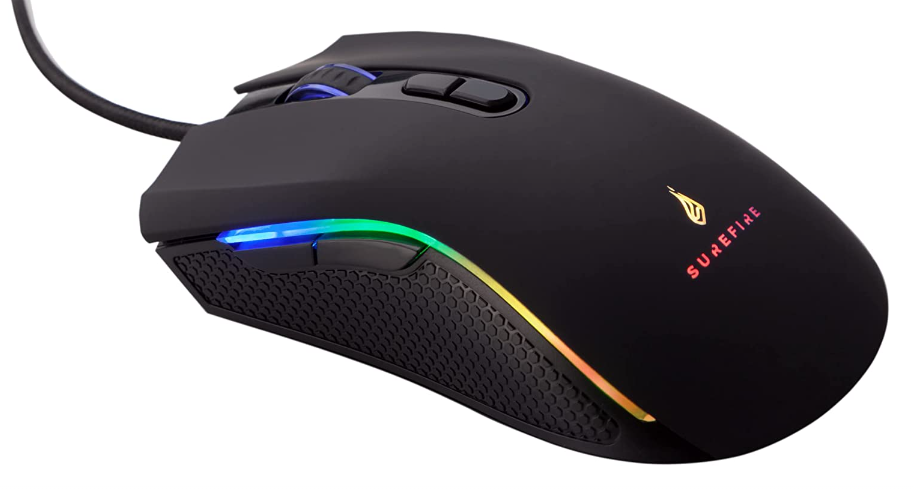 The gaming market is packed full of choices for your next gaming mouse, and there's a lot of impressive competition out there, so long as you've got the coin for it. However, things get complicated when you're looking at more affordable products, as this is where the cheaper import brands tend to muddy the waters with cheap knockoff items, so finding a trusted brand on a tighter budget can be tricky. However, today it may be a little easier, as I've got my first SureFire mouse! If the brand sounds familiar, you may know them for their storage products, but they're actually a modern gaming division of the mighty Verbatim. Yes, the brand that makes blank discs. I've been using Verbatim products for decades, and they've been around for over 50 years so that certainly gives me some confidence in the brand.
SureFire Hawk Claw
The Hawk Claw has a somewhat cheesy name, I know, but I actually quite like it. However, it seems to be ticking all the right boxes beyond that. It features 7 programmable buttons, a 6400 DPI optical sensor, and some built-in RGB LED lighting, and some software that will allow you to configure the buttons, lighting, macros and more. Sure, it's not brimming with features, but all the basics of a modern gaming mouse are taken care of.
Features
Programmable 7-button gaming mouse
Full RGB LED Lighting
Buttons and lighting adjustable via software
Adjustable DPI (800/1600/2400/3200/4800/6400 DPI)
Adjustable polling rate (125/250/500/1000 Hz)
1.5m braided cable
What SureFire Had to Say
"You need to be fast. You need to be agile. Whatever game you play, having the right kit counts. Built to last, easy to use, lightning fast – SureFire will have your back. With a highly responsive optical sensor, 6400-DPI resolution, 7 programmable buttons and fully RGB LED lighting, the SureFire Hawk Claw is born ready to play." – SureFire
Silent Flight

Also on my desktop today, I have the SureFire Silent flight RGB-680 Gaming Mouse Pad. Clocking in at 680x280x3mm, it's a good size for most gaming setups and will go under both your keyboard and mouse. They also do a 320x260mm should you want something smaller. However, this one packs a non-slip rubber base, water-repellent microtexture design, and built-in RGB highlights on the edge with 8 dynamic and 6 static lighting modes.
Features
Gaming mouse pad for precise mouse control
Adjustable RGB LED illuminated edges
14 lighting modes – 8 static and 6 dynamic
Compatible with optical and laser sensor mice
Smooth surface for enhanced speed and control
Optimised for all sensitivity settings
Anti-slip rubber base for superior grip
Plug and play – no driver needed
Water-resistant
Power off memory function