Surf's Up At a Giant Artificial Wave Park In Wales
---
---
---
Christopher Files / 8 years ago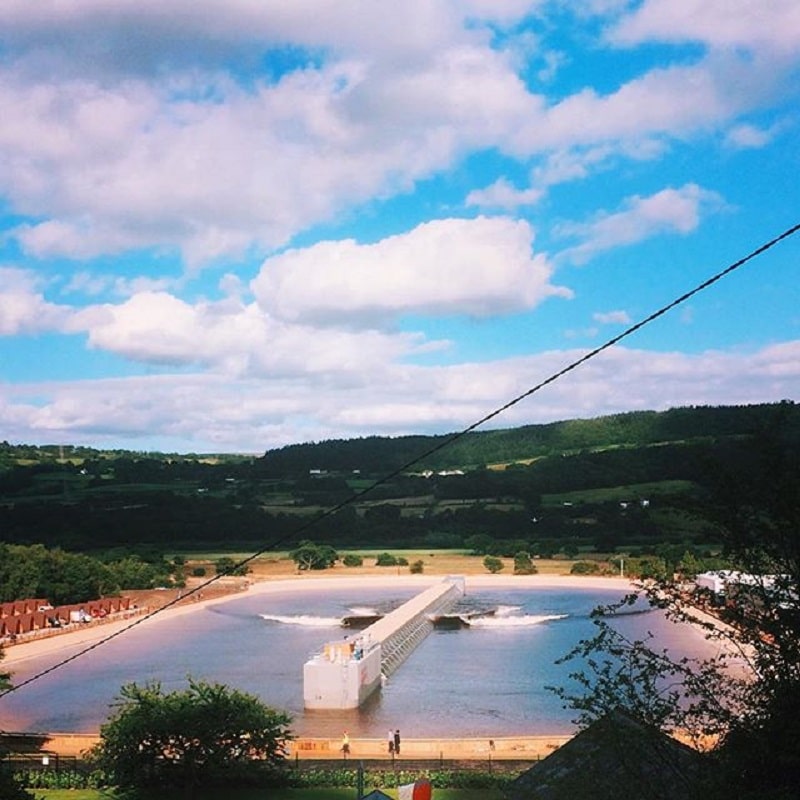 Well this is something, ever wanted to Surf within a park which produces enormous artificial waves? you're in luck as a new adventure attraction has opened within the Conwy Valley in North Wales. Surf Snowdonia is a one-of-a-kind in-land surf facility that claims to produce the "longest man-made surfable waves on the planet."
It has been a good 10 years in the making and holds the title of being the first Wavegarden surfing lagoon to be opened to the public. The facility has arrived with an estimated £12 million price tag and measures 300 x 120 m (984 x 394 ft) to put this into perspective; it's roughly the same size of six full length football pitches.
So how does this gigantic park operate? In order to create the waves, the owners have implemented a snow plow-like machine, or "wavefoil," which moves back and forth along an underwater track which is running the length of the lagoon. As the wavefoil moves, it generates a barrelling wave on each side of the central divider. The speed and size of waves which are able to be produced are controlled by a computer and can reach heights of 0.7 m (28 in), 1.2 m (47 in) and 2 m (79 in)
It certainly looks impressive if you're into this form of sporting activity, the tech behind such a feat has allowed the park to offer visitors a unique experience which is different to many other theme parks. Surf Snowdonia is also built on the site of a former aluminium factory, its construction saw the removal over 100 years-worth of heavy industrial waste.
If you would like to see it in action, then by all means watch the adrenalin fuelled video below.
https://vimeo.com/134941369
Thank You surfsnowdonia and Gizmag for providing us with this information.