Surprise Tesla Rival Emerges from China
---
---
---
Ashley Allen / 7 years ago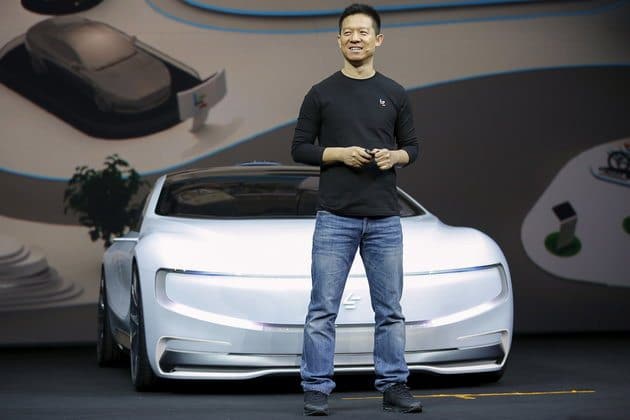 A wild Tesla rival appeared! From nowhere, Chinese electronics company LeEco has unveiled its first electric car, designed to be a direct rival to Tesla Motors' Model S electric sedan, while adding more self-driving and connectivity features
The vehicle, called the LeSEE (a name that gives me unpleasant flashbacks to Final Fantasy XIII), is only a concept car for the time being, but the ambitious company hopes it will help usher in an age of Chinese dominance in the electric car market, with a number of other local companies set to launch battery-powered cars in the next few years.
"When everyone is questioning us over our ability to develop a car like this and is laughing at us, we are still able to be here and show you this car […] I am so emotional," said an excited Jia Yueting, co-founder and CEO of LeEco, at a launch event in Beijing on Wednesday (via Reuters).
Jia even claims that LeEco hopes to give its electric cars away for free one day, making its money back on ads delivered to the vehicles through its connectivity platform.
"Our cars' pricing model will be similar to pricing models for cellphones and TV sets we sell today," he said. "One day our cars will be free […] We are getting there some day."