Suspect Arrested For Creation Of Blackhole Malware Exploit Kit
---
---
---
Peter Donnell / 10 years ago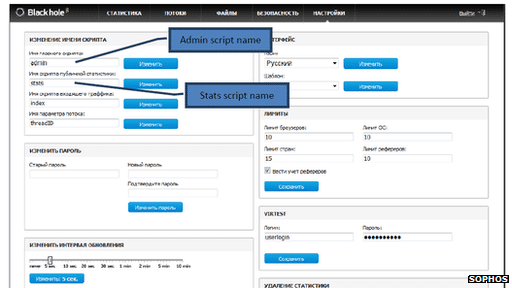 The suspected creator of the advanced malware tool Blackhole has been arrested. The man taken into custody is suspected of being the owner of the online alias "Paunch", the name used by the creator of the Blackhool and Cool exploit kids that were used to attack flaws in Java, Flash, Windows and PDF files.
A spokesman for the law enforcement agency Europol said "Europol and the European Cybercrime Centre has been informed that a high-level suspected cyber criminal has been arrested" when speaking with the BBC.
Released back in 2010, the Blackhole kit has proved popular on the crimeware market, especially throughout 2012 and the start of this year. The code was licensed out for around $1,500 and could even be rented from the kits creator for around $200 a week.
The kits in question were fairly advanced and had a broad range of attacks that involved infecting hundreds of websites, downloading root kits, fake software and more to users computers that allowed access to the users computer or their data.
"If it's true that the brains behind the Blackhole has been apprehended it's a very big deal – a real coup for the cybercrime-fighting authorities, and hopefully cause disruption to the development of one of the most notorious exploit kits the web has ever seen," said Graham Cluley. "However, it's worth remembering that nature abhors a vacuum, and there would surely be other online criminals waiting to take their place, promoting their alternative exploit kits and malicious code." he continued, when speaking with the BBC.
It appears the arrest may even be working already, as use of the software has dropped by 2% in recent days.
Thank you BBC for providing us with this information.
Image courtesy of BBC.